New Christmas Songs
 2021-2022
Gary Barlow, SIA, Ana Mena, Jamie Cullum, Elton John, Ed Sheeran, Michael Bublé... as every year, we have a wonderful collection of Christmas songs for you to enjoy with your loved ones.  These are the best Christmas songs of 2022.
Top 13 New Christmas Songs

 2022
Gary Barlow 'The dream of Christmas' | The Dream of Christmas, 2021
SIA 'Snowman (Slowed down & Snowed in Remix)' | Everyday is Christmas (Snowman Deluxe Edition), 2021
John Waller 'Christmas with you' | Christmas with you, 2021
Leona Lewis 'One More Sleep' | Christmas, With Love, 2021
André Rieu, Johann Strauss Orchestra 'Walking in the air' | Jolly Holiday, 2020
Ana Mena, Jean & Alex 'Navidad contigo (Christmas with you)' | Navidad Contigo, 2021
Sheppard 'Christmas without you' | Christmas Without You, 2021
Jamie Cullum 'Turn on the Lights' | The Pianoman at Christmas, 2021
James Arthur 'Christmas Bells' | Christmas Bells, 2021
Delta Goodrem 'Only Santa Knows' | Only Santa Knows, 2020
Tom Walker 'For those who can't be here' | For Those Who Can't Be Here, 2021
Elton John, Ed Sheeran 'Merry Christmas' | Merry Christmas, 2021
Michael Bublé 'The Christmas Sweater' | Christmas (Deluxe 10th Anniversary Edition, 2021
YouTube Playlist |

New Christmas Songs 2022
Suscribirse / Subscribe
Gary Barlow - The Dream Of Christmas (Animated Video)
Sia - Snowman (Snowed In & Slowed Down TikTok Remix)
JOHN WALLER FEAT. THE WALLER FAMILY - CHRISTMAS WITH YOU (OFFICIAL MUSIC VIDEO)
Watch the Playlist without interruptions on our Youtube channel
Spotify Playlist |

New Christmas Songs 2022
🎁 
Buy or Give Christmas Music
The Best Christmas Album 2020-2021
Tommee Profitt infuses cinematic power to classic Christmas songs making "The Birth of a King", the best Christmas record of the year
Learn how to play Christmas songs
Piano, Ukulele, Guitar, on E-CHORDS you'll find tons of Christmas tunes to learn how to play for your family 
Andrea Bocelli - Christmas
Do you want to treat yourself? Listening to this vinyl with the Christmas songs in the voice of Andrea Bocelli is a delight
Kelly Clarkson | Wrapped in Red
Kelly Clarkson's powerful voice makes this album already a Christmas classic and a sure hit
Phil Spector - A Christmas Gift For You
One of the first Christmas album and an inspiration to all other Christmas records to come
The Best of PENTATONIX Christmas
Compilation with the best Christmas songs from the world's most famous a cappella group, Pentatonix
The best-selling Christmas album
Michael Bublé brings back Sinatra, Crosby and other great voices spirit in his album "Christmas (Deluxe Special Edition)"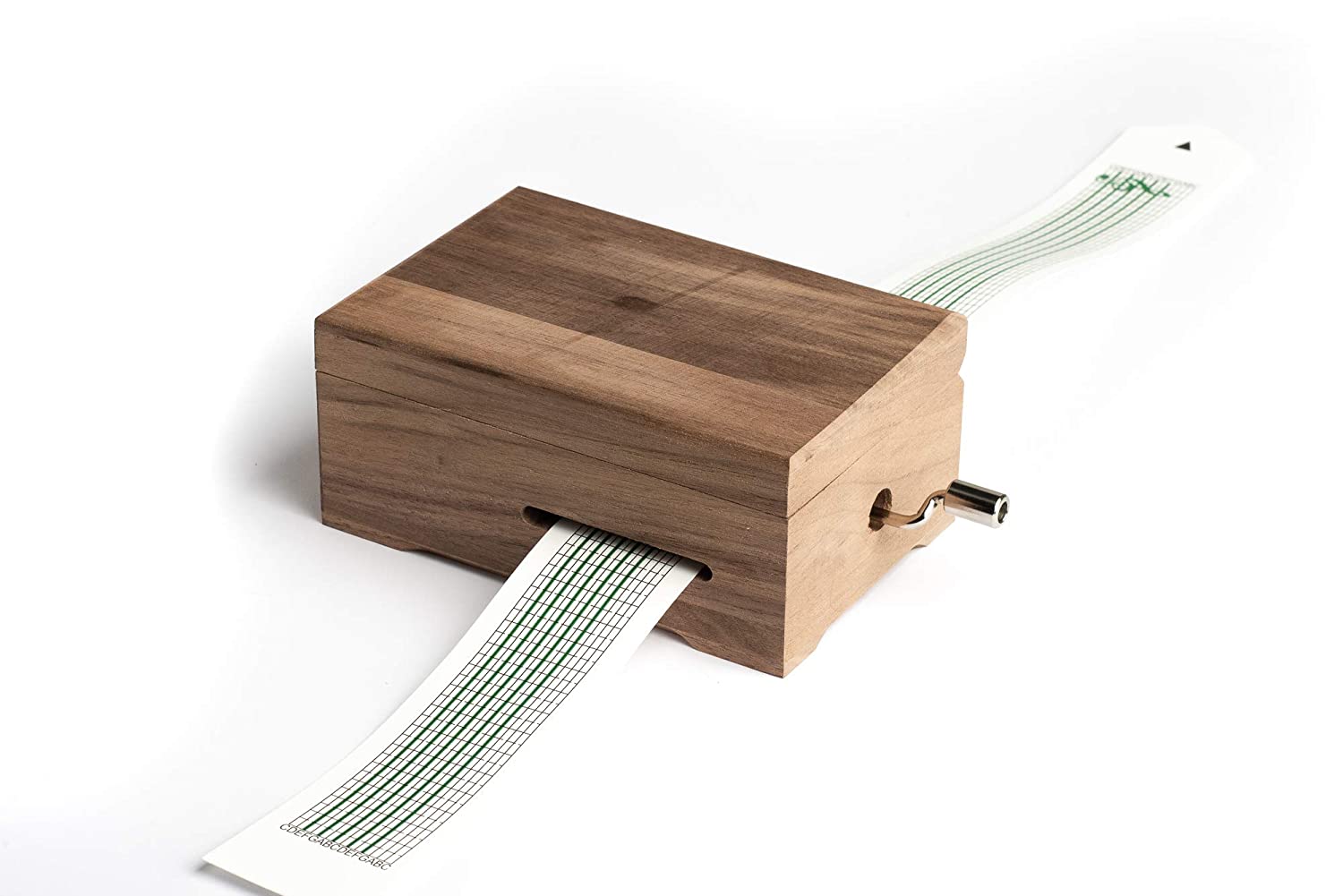 Do you want an original gift? A music box with a melody to choose or to make it yourself with a Christmas theme
Lea Michele - Christmas in the City
The leading actress of Glee released in 2019 this great album with Christmas songs, among which is our favorite "Christmas in New York" 
Lindsey Stirling. The christmas fiddle
Lindsey is a violin prodigy. She mixes new and classic songs on her Christmas album "Warmer in the Winter". You can't miss it.
Robbie Williams sings Christmas songs
One of our favourite artists, he made a pop album full of Christmas spirit, "The Christmas Present". You will surely like it as much as we do 
Steve Wonder - Someday at Christmas
What can I tell you about Stevie Wonder, a living legend of music who delighted us with this fantastic album dedicated to Christmas. A must have record
Tell us, do you like it, would you add or remove any? 🙉