Andrea Bocelli Biography 

[1958-2022] The fascinating life of the tenor who was on the verge of not being born
Andrea Bocelli's life is an example of fight. From doctors advising his mother to abort because he was going to be born disabled, to his loss of voice, to almost throwing in the towel and going into law. How did he overcome it all? Will his son Matteo Bocelli continue the lineage of The Music of Silence? Find out everything with us 🙂
3 Songs to know
Andrea Bocelli
Con Te Partirò (as it is called in Italian) is one of the best-selling singles of all time.
Andrea sings the popular English version with Sarah Brightman.
The combination of Andrea Bocelli and Celine Dion's voices is magical.
The song can be found in the soundtrack of the animated film "The Magic Sword".
Released in 2020, the album is packed with cuts that are very personal to Bocelli. He described it thus:
The concept behind 'Believe' is based on three words: faith, hope and kindness.
Andrea Bocelli
Trembol Card
🗿 Name: Andrea Bocelli (no surprises 😜)
🎂 Year: He was born on September 22, 1958 in an Italian village called Lajatico (Pisa).
👫 Genres: Opera, Classical music and Pop mainly.
🎙️ Voice range: Andrea Bocelli is a lyric tenor. For those of you who like technical details, his voice reaches 3 octaves (C#2 – D5).
✍🏽 Signature:
🎻 Instruments: Andrea Bocelli can play piano, saxophone, flute, harp, trumpet, trombone, guitar, percussion and accordion. Can you believe it?
💿 Discography: Although he didn't start very young, he has been enormously prolific:

Pop albums:16 (some in several languages)
Operas: 11
Classical albums: 11

🔗 Official Website: andreabocelli.com
What I most want and hope to achieve is to communicate with the public, to make them feel the same way my favorite singers made me feel in my childhood.
They made me cry and dream.
Andrea Bocelli
Other music stories we recommend
Joaquin Rodrigo. The blind composer's life
Michael Kiwanuka. From the roots
Georges Bizet. Works of a short life
Andrea Bocelli |
Biography and music
Although doctors advised her to have an abortion, Andrea Bocelli's mother gave birth in 1958 to a child with very little vision. He became totally blind at 12 but found his way into music until he became voiceless at puberty. He decided to study law and was going to practice when he met maestro Franco Corelli with whom he found his voice again.
Pop, opera, classical music, nothing can resist this Tuscan who has sold more than 90 million records and continues to thrill the world at every concert. This is his complete story, inspired by what Andrea Bocelli calls 'music of silence'.
Chapter 2

| Practicing law until Pavarotti arrived
In 1972, when he was just 14 years old, he won his first young talent contest. Everything was going well, until puberty, when he lost his voice 🗣️
Little by little he recovered it, but he had also lost his confidence, so, despite continuing part-time playing and singing in bars and clubs, he focused on his studies and got a doctorate in law.
His life would change

in 1986

, at the age of 28, when she was introduced to the man who would become his teacher, Italian tenor Franco Corelli.
Franco touch Andrea what the music of silence was. A technique in which you remain silent as much as you can to take care of the voice so that it is at rest when it's the teim to sing.
Andrea Bocelli called his autobiography 'The Music of Silence', which will become a film later.
In 1992 Andrea Bocelli married Enrica Cenzatti, whom he met years before when he played the piano in Pisa. They had 2 sons, Amos and Matteo Bocelli. They would divorce in 2002 💔.
Andrea Bocelli & Zucchero Miserere
That same year (1992), Italian rock star Zucchero composes a song called 'Miserere (Mercy)' together with Bono of U2.
Zucchero wants Luciano Pavarotti to sing it with him. To convince him he decides to record a demo with another tenor.
Andrea Bocelli goes to the casting and is selected 👌🏽
Listening to the demo, Pavarotti tells Zucchero:
Who's that singing? You don't need me! I couldn't do it better than him!
Pavarotti would record Miserere with Zucchero achieving a spectacular success.
It was a very tough time for Andrea Bocelli. Despite having done the demo, he was waiting for an opportunity to sing it in concert and finally make himself known.
He spent his days by the phone ☎️, waiting for a call. Finally, it rung, and it was Zucchero inviting Andrea to join him on his European tour.
The tour was sold out. By the end of it Luciano Pavarotti finally met Andrea Bocelli, asking him to join the 2nd edition of "Pavarotti & Friends".
Chapter 4

| Bocellimania!
In the 2010s the world goes crazy with Andrea Bocelli. His 2000 album 'Sacred Arias' became the best-selling classical music record by a solo artist in history. He then went on a world tour.
He also released an album singing Verdi and another of La Boheme (Puccini), his first complete opera, with maestro Zubin Mehta conducting. Later he would record Verdi's Requiem ⚰️
That unforgettable year he also sang with Celine Dion the mega-hit 'The Prayer'.
Unfortunately, not everything could be happiness, Alessandro Bocelli, Andrea's father, dies one day before he was to sing to Pope John Paul II in Rome. His mother, Edi Bocelli, insists him to fulfill his commitment. He did so.
In July 2000 he performs a concert in the Statue of Liberty, dedicating the song 'Sogno (Dream)' to his father.
In 2001 Andrea Bocelli returns to Pop with 'Cieli di Toscana'. An album that takes him on a new series of concerts from China to Madison Square Garden in New York, stopping for a one-time show in the pyramids of Egypt.
In 2002, Andrea recorded the album 'Sentimento' and sung again with his dear friend  Pavarotti.
He also takes up opera again and returns with 2 major productions: Tosca and Il Trovatore 🎭.
At the end of 2003, his beloved maestro Franco Corelli passes away.
2000 is the year of 'Andrea', a new Pop album with magnificent songs such as: L'Attesa (The Waiting), Sempre o mai (Always or Never) and Dell' amore non si sa (We don't know about love).
In 2005 he performs his first concert with Latin composers music and also releases Massenet Werther and Aria, two classic albums where, among other arias, Bocelli sings the famous duet of The Pearl Fishers (you'll find the story behind this opera in the link).
Andrea Bocelli Bésame mucho (Kiss me a lot)
Two new operas are published, Cavalleria Rusticana and Pagliacci, as well as successful Pop albums:
Amore (2006): It includes those songs he used to sing in bars when he was unknown.
Incanto (2008): An album of classic Italian songs 🛶.
In 2009 he releases a Christmas songs record called 'My Christmas'. Of course, it's on our list of best Christmas songs.
Chapter 5

| New wife and famous duets era
Andrea Bocelli is invited to sing at the opening ceremony of Expo 2010 in Shanghai, delighting the world with 'Nessun Dorma'.
The following day, he takes part in a concert at the Shanghai stadium in front of 80,000 people 🏟️.
2011 is another good year as he releases 'Notte Illuminata', performs a unique concert called 'One Night at Central Park', and creates his own foundation, 'ABF Andrea Bocelli Foundation'.
Andrea Bocelli Nessun Dorma
Andrea Bocelli & Jennifer Lopez Quizás, quizás, quizás (Maybe, maybe, maybe)
Framed in his 2013 album, Passione, Andrea Bocelli performs one of his most famous duets with Jennifer Lopez, 'Quizás, quizás, quizás (Maybe, maybe, maybe)'.
In 2013 he also releases a beautiful live album called 'Love in Portofino'.
A year later came the operas: Manon Lescaut by Puccini, directed by Placido Domingo and Turandot.
In 2014 Andrea Bocelli marries Veronica Berti 👰🏽 From that union, Andrea's third child, Virginia Bocelli, would be born.
'Cinema' is the name of the album that in 2015 got Andrea Bocelli and Ariana Grande together for the delicate 'E piu ti penso (And more I think of you)'.
Bocelli, who processes a deep Catholic faith, starts a new tour to propagate the mission of the family according to the Church, on behalf of Pope Francisco ⛪.
The album Cinema, dedicated to film songs, includes a breathtaking version of the main theme of Gladiator, 'Nelle Tue Mani (Now we are free',
Chapter 6

| Duet with Ed Sheeran and song with son Matteo Bocelli
Andrea Bocelli & Matteo Bocelli Fall on me
In 2018, one of Andrea's best work, 'Sí (Yes)' is released. In it we can find:
Andrea Bocelli & Ed Sheeran Perfect Symphony
In this amazing 'Sí' Andrea surprised us with his 2nd collaboration with Ed Sheeran, following the huge hit that their first track together, Perfect Symphony, represented.
Andrea commented:
It was a beautiful experience. My children love Ed Sheeran and when he came to my house, my whole family was very happy 😃.
For the first time in his career, he placed at the top of the Billboard 200.
2020 is the year of Andrea Bocelli's last album so far, 'Believe'.
In December of that year Bocelli gave an emotional concert called 'Music for hope', in the middle of the Covid-19 pandemic.
Already in 2021, we find Andrea on the soundtrack of 'Fatima', performing the fantastic original theme 'Gratia plena'.
Andrea Bocelli Gratia plena
Andrea Bocelli (Facebook Image)
Critics told Andrea Bocelli that he would only be an unsuccessful blind Italian opera singer. It seems that they were the ones who couldn't see beyond. Bocelli has become a legend, both for his voice and for his incredible pop and opera repertoire.
🤔 Google most searched questions about Andrea Bocelli
Who is Andrea Bocelli's son?
Andrea Bocelli has 3 children, 2 boys from his first marriage, Amos (1995) and Matteo (1997), and a girl from his current one, Virginia Bocelli (2012).
Andrea Bocelli's best-known son is Matteo Bocelli, as he wants to follow in his father's footsteps (find out more here).
Who is Andrea Bocelli's wife?
Andrea Bocelli has been married twice. His first marriage took place in 1992 with Enrica Cenzatti. They later divorced in 2002.
It would not be until 2014 that Andrea Bocelli would marry again, this time to Veronica Berti, whom he knew from years ago and who is 26 years younger than him. Veronica accompanies him almost everywhere he goes.
Is Andrea Bocelli a blind man?
As we tell in his biography, Andrea Bocelli was born with congenital glaucoma, which means that he could see, but very little and blurred.
At the age of 12, playing soccer with other blind children, he was hit in the head by a ball and this caused damage that would leave him completely blind.
🎁 Andrea Bocelli
recommended items
'The Music of Silence' film
Based on the autobiographical novel by the famous Italian tenor Andrea Bocelli, 'The Music of Silence' is a wonderful film.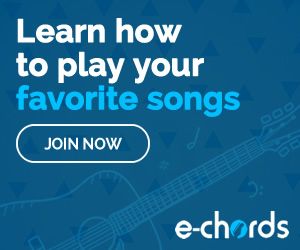 Learn to play like the best
Piano, Ukulele, Guitar, in E-CHORDS they have millions of songs to learn to play your favorite songs.
All Andrea Bocelli
All studio albums, his operas and live concerts, as well as other items of the great Italian tenor Andrea Bocelli.
Classics collection
A deluxe limited edition that brings together the 6 most classic albums of Andrea Bocelli, remastered (Viaggio Italiano, The Opera Album, Sacred Arias, Verdi Arias, Sentimento, Incanto). It includes an album with unreleased recordings.
Andrea Bocelli's new album
Beloved Italian tenor Andrea Bocelli releases his wonderful new work 'Believe' which celebrates the power of music to soothe the soul.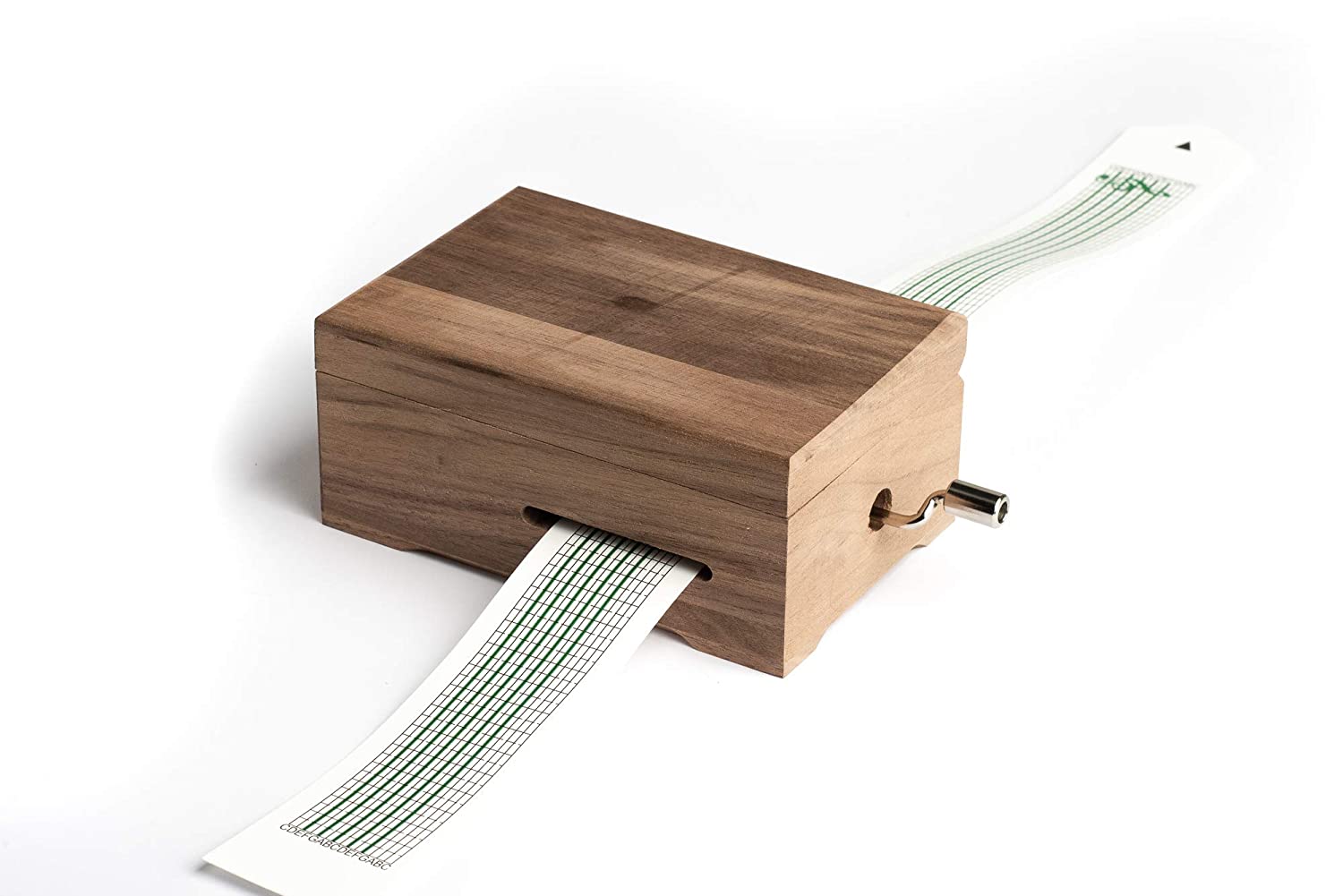 Do you want an original gift? A music box with a melody of your choice or to make it yourself with your favorite artwork.
Header and Social Media Photo: Andrea Bocelli Facebook Image