Taylor Swift Biography

[1989-2022] The artist of the decade fights against the music industry
Taylor Swift is a diamond 💎 but surely no one could have imagined the tremendous success she would have when in 2006 she debuted with her 1st country music album. Despite being the most prominent artist for the last 10 years, she is in a legal fight with the music industry and forced to re-record her old hits. This is her story and muic
3 Songs to know
Taylor Swift
It is an anthem against haters, as well as one of her most joyfulº songs. A true No. 1
With an eighties style, the track is about the great Harry Styles. He and Taylor will never go out of style!
The Joker and The Queen (feat. Ed Sheeran)
Just a few months after releasing 'Red (Taylor's Version), Taylor and Ed Sheeran surprised us with this jewel
Taylor Swift
Trembol Card 
🗿 Name: Taylor Alison Swift.
🎂 Year: She was born on December 13, 1989 in Reading (Pensilvania).
👫 Genres: Country, Pop and Folk Pop.
😎 Pseudonym: Nils Sjoberg, under whom she has written, among others, 'This Is What You Came For' by Rihanna & Calvin Harris.
✍🏽 Signature:
I don't want to change to a point where people can no longer recognize me
Taylor Swift
Other music stories we suggest
Ricky Martin lives la vida loca 
The Weeknd. The Starboy bio
Lady Gaga. The Pop diva story
Taylor Swift |
Biography and albums
Born in 1989 in Pennsylvania, Taylor Alison Swift has 9 albums on the market, a long list of ex-boyfriends, and success, a lot of success. But it's not all light in Tay Tay's life (it's how her fans call her) because, after more than 10 years of career, she has to fight to get back all the rights to her first 6 studio albums. She is already on it and has just re-issued one her first album.
From Country to Pop, the story of the artist of the decade is not to be missed, as well as her music 🙂
Chapter 1.
Childhood amidst music and Christmas trees
Taylor Alison Swift, known simply as Taylor Swift or Tay Tay (the nickname by which she is affectionately called by her fans, the swifties), was born in Pennsylvania in 1989.
Her parents named her Taylor, inspired by singer James Taylor, with whom Swift would end up sharing the stage at a concert.
Taylor has a brother two years younger than her, Austin Swift, who accompanies her everywhere she goes 👩🏻‍🤝‍👨🏽
Taylor grew up in a well-to-do family. Her father, Scott Swift, worked in the stock market and her mother, Andrea Gardner, was a marketing executive, though she quit her job to take care of her children.
Taylor began writing songs and singing in contests and fairs in her hometown when she was 12 years old. It was one of her performances at The Bluebird Cafe that caught the attention of a music producer, Scott Borchetta, with whom she would end up signing her first contract.
One of her great musical influences has been her grandmother, Marjorie Finlay, who was an opera singer and the person who inspired the song Marjorie 👵🏽.
Before she began tasting the sweet flavour of success, Taylor worked on her family's farm, where they sold Christmas trees. Her job was to make sure that every single tree sold was bug-free 🐛
That's why Christmas is Taylor's favorite time of year. In fact, for Christmas 2019, she published a tune called Christmas Tree Farm as a gift for her fans.
Chapter 4. Taylor Swift says goodbye to Country music with 'Red' and '1989'
Taylor is back in 2012 with RED. This time he does it with a new pop sound and with 'We Are Never Ever Getting Back Together' as a first single. A lively tune even though it's about a relationship that has no way back once broken.
On RED we also find:
Thinking about all the different emotions that are written about on this album – they're all pretty much about the sexy, crazy, insane, intense, semi-toxic relationships that I've experienced in the last two years. All those emotions are red. There's nothing in between; there is nothing beige about any of those feelings.
1989, the American singer's fifth album was released in 2014. It's named after the year of her birth.
It contains 13 tracks, Taylor's lucky number 🍀
The first song on the CD is Welcome to New York, where the singer moved that year.
The album includes Taylor Swift's biggest hit, Shake It Off, which is shout against those haters who criticize her constantly. Taylor said:
In the last two years, my music changed. So, what ended up happening was, I woke up every single day I was recording this record not wanting, but needing to make a new a new style of music than I had ever made before
Blank Space was another big hit. In it Taylor refers to the love affairs she had in the past. She assures that she has a long list of ex-lovers and that everyone will tell you she's crazy 🤪.
The song that tell the story of Taylor Swift & Harry Styles, Style, and Out of The Woods, standout as well.
Taylor is known for being part of a squad of models, singers and actresses who in the mid-2010s ruled the show business. Thanks to this squadron Taylor Swift took part in the Victoria's Secret Fashion Show in 2013 and 2014 👙
Before saying goodbye to 2016, Taylor releases with Zayn the song I Don't Wanna Live Forever, for the film 50 Shades Darker.
Taylor Swift & ZAYN I don't wanna live forever
Chapter 5.
Her darkest period and her return to the light
Taylor began to suffer a lot of criticism, being qualified as a snake by the public, so she decided to make this reptile the key to this new era 🐍, her darkest time. She disappeared for a few months from the media spotlight, focusing on her new musical work. As a result, in 2017 she released Reputation. A dark pop album.
The video of the first single, Look What You Made Me Do, has tons of hidden messages. It became the most viewed on YouTube during its first 24 hours, with more than 43 million plays.
The album also includes other amazing songs such as I Did Something Bad and Call It What You Want. In the latter she tells how she spent months hiding and how, metaphorically, she faced a gun fight with a knife.
Taylor Swift Look what you made me do
Taylor Swift (ft. Brendon Urie) ME!
The Reputation Stadium Tour, which you can watch on Netflix 🎥 was a huge success, bringing back that communion with the audience she'd always had.
In 2019 Taylor released the single 'ME!', a preview of her new album, Lover, featuring Brendon Urie (vocalist of Panic! at the Disco).
If you notice, the video starts with a snake that turns into butterflies, with this gesture Taylor leaves behind the dark period and returns to her happy pop.
In this new period, Swift changes record label to Republic Records.
Chapter 6.
The fight for the rights of her songs
Scooter Braun (SB Projects), manager of artists such as Demi Lovato, Ariana Grande or Justin Bieber, buys Big Machine Records, the label with which Taylor released her first six studio albums.
The acquisition also includes the masters of those albums, for which Taylor accuses Braun of "incessant stalker and manipulator", after unsuccessfully trying to buy her work previously.
Taylor Swift was named Artist of the Decade at the 2019 American Music Awards 🏆 Taylor had to fight with Scooter Braun to be able to perform her old songs, due to the problem with the rights of her music.
In 2020 Netflix realeses a documentary called Miss Americana, in which Taylor Swift talks about her music and more personal topics such as her political stance, her eating disorders, the sexual assault she suffered in 2015 or the cancer her mother suffered, to whom she dedicated her song 'Soon You'll Get Better'.
That same year Taylor released The Man, a single denouncing the sexism in the music industry.
As already announced previously, in 2020 Taylor Swift begins recording again her first six studio albums, with the goal of owning all rights to her music.
I have recently begun re-recording my older music and it has already proven to be both exciting and creatively fulfilling
In July 2020, after the COVID-19 confinement, Taylor announced that in less than 24 hours she would release her eighth album, Folklore. So it was.
Taylor changed her sound once again, beginning an era of indie folk, alternative rock and electro-folk sounds. The album breathes a homey, warm aesthetic and its lyrics invite nostalgia and introspection.
Less than 5 months later Taylor surprises her fans with a new album, Evermore. It follows the musical line of its predecessor with singles like Willow.
2021 began with her winning the Grammy for Best Folk Album, becoming the first female artist to win this award 3 times for albums of different genres (Country, Pop and Folk).
On April 9, Taylor finally releases Fearless (Taylor's Version). The first single was Love Story (Taylor's Version) and the album features 6 additional songs From the Vault 📦
By the end of 2021 we could enjoy another Taylor's Version, this time of her 'Red' album, presented with 'All Too Well'.
Already in 2022 Taylor joined Ed Sheeran to make a version of his gorgeous 'The Joke and The Queen'.
Taylor wants to have the rights to all her songs again, so it is expected that she will continue with the remaining five albums very soon. In fact, Taylor has confirmed that she is already working on the next one, which fans think will be 1989.
Taylor Swift (Facebook Image)
Taylor Swift is music, that is why she is in a relentless struggle to recover the rights to her songs, because each one is a part of her, a little piece of her life and of ours.
🤔 Google most searched questions about Taylor Swift
Who are Tayñor Swift, Taylor Sui, Táylor Swift or Taylor S?
This is the way people search for the singer on the Internet. Right or wrong spelled, the result in the search engine will always be Taylor Swift 🤪
Does Taylor Swift have tattoos?
Taylor Swift has no tattoos or piercings, although we can talk about her passion for cats, her love for wine and her red lips as her unique identity signs 💄
Are Taylor Swift and Selena Gomez friends?
Yes, since they met in 2008 while both were dating two of the Jonas brothers (Taylor with Joe and Selena with Nick), they became inseparable.
More than once they have sung together and displayed affection on social media.
Did Taylor Swift appear in Hannah Montana?
Taylor made a brief appearance in Hannah Montana the Movie, released in 2009, where she performed the song Crazier.
What happened between Katy Perry and Taylor Swift?
2013 was a black year for Taylor Swift and Katy Perry, who went from love to hate after a problem arose over tours and dancers.
The confrontation happened when Perry contacted dancers Lockhart Brownlie, Scott Myrick and Leah Adler, who had already worked with her on the California Dreams tour.
What was the problem? It was that in order to work with Kary Perry again, they had to leave Swift's tour, which sparked Taylor's anger.
In May 2015 Taylor releases Bad Blood, a song inspired by her feud with Katy Perry, in which Taylor appears accompanied by celebrity friends like Selena Gomez, Zendaya, Cara Delevingne, Lena Dunham, Gigi Hadid, Hayley Williams, Karlie Kloss and Cindy Crawford, among others. She also states:
I hope you know that who you are is who you choose to be, and that whispers behind your back don't define you
Luckily, it seems that they got everything back to normal and in 2019 we could see both singers together again in the music video for You Need To Calm Down.
Who is Taylor Swift's boyfriend?
Since 2016 Taylor has been in a relationship away from the spotlight with British actor Joe Alwyn, who makes a fleeting appearance in Taylor's documentary Miss Americana.
🎁 Taylor Swift
recommended items
Taylor Swift 1989
1989 is global superstar Taylor Swift's best album. Her pop sensibility on this album is prevalent, elevated, if possible, to another, much more global level.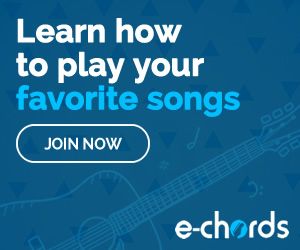 Learn how to play like Taylor Swift
Piano, Ukulele, Guitar, in E-CHORDS they have millions of songs to learn to play your favorite songs
All Taylor Swift
All the albums and merchandising of the artist of the decade, Taylor Swift. Your turn to choose 😜 
Lover (CD Fan Box Set)
The fan box set includes: CD with 2 bonus audios + Taylor explaining the recording process + mobile button + 4 postcards + sheet with temporary tattoos.
Fearless (Taylor's Edition)
The first album Taylor Swift re-recorded with new production, vocals, instrumentation and mixes. Includes 26 tracks (6 of the unreleased before).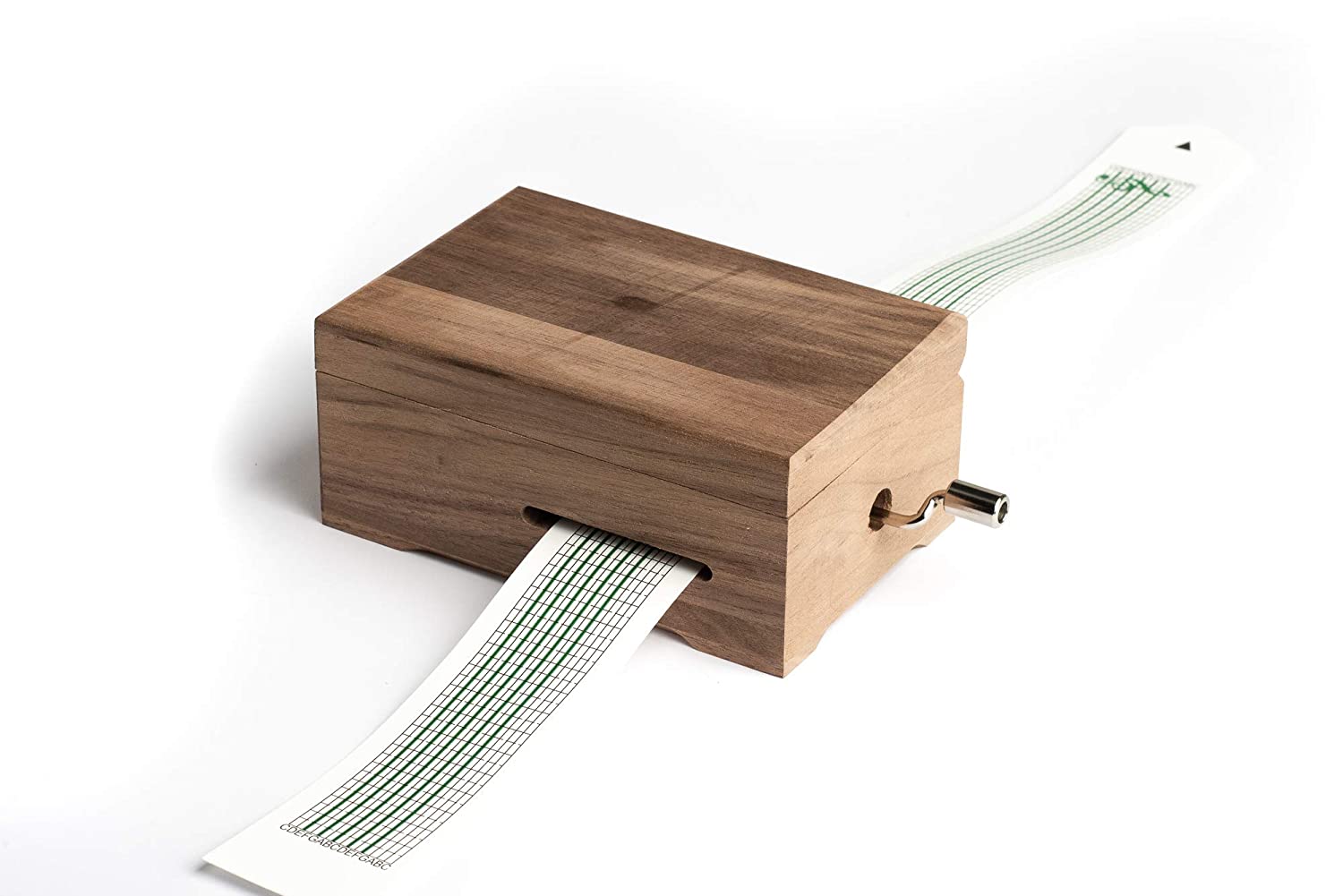 Do you want an original gift? A music box with a melody to choose or to do it yourself with your favorite work.
Header and Social Media Photo: Taylor Swift Facebook Image