The Cranberries and Dolores O'Riordan biography

[1989-2019] A unique voice, a very hard life
Dolores O'Riordan made The Cranberries the biggest Irish band after U2. She did it by composing immense songs and singing them like a rollercoaster, with her voice constantly rising and falling, reflecting her own life: pop star, bipolar disorder, unparalleled music, alcoholic… a story you wouldn't expect.
3 Songs to know
The Cranberries
The Cranberries and Dolores O'Riordan
Trembol Card
🗿 Name: The Cranberries. Their singer and leading exponent was Dolores Mary Eileen O'Riordan.
🎂 Year: Dolores was born on 6 September 1971 in Ballybricken (County Limerick, Ireland). She joined The Cranberries in 1990, 6 months after the band was formed. They disbanded in 2019, following Dolores' death in January 2018.
👫 Genres: Mainly Pop-Rock, with variants to Alternative Rock or Indie Rock.
♈ Logo:
💿 Discography: The Cranberries released 8 studio albums, plus several live and compilation albums. Dolores O'Riordan released 2 solo albums.
👬 Members: Dolores O'Riordan (vocal), Noel Hogan (guitar), Mike Hogan (bass), Fergal Lowler (drums).
🔗 Webpage: cranberries.com
I truly don't really care what people think about what I'm going to say.
If I feel strongly enough about it, I write about it, and whatever way the chips may fall, so be it. If I get slated for it, so be it.
Dolroes O'Riordan
Other music stories you might like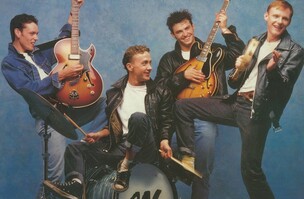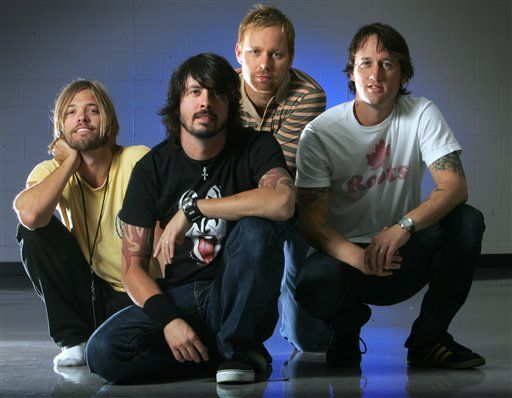 Dave Grohl. From Nirvana to Foo Fighters
Harry Styles & One Direction. His transformation
The Cranberries and Dolores O'Riordan |
Biography & Music
Dolores Mary Eileen O'Riordan
was born on 6 September 1971 in Ireland.
She had a difficult childhood, including sexual abuse
. She focused on music and destiny led her in 1990 to a newly formed band,
The Cranberries.
Linger, Dreams, Zombie and many other legendary songs, sung in her yodeling voice made of ups and downs, turned The Cranberries into biggest Irish band in history (after U2), with 8 magnificent albums.
Despite becoming a huge pop star, bipolar disorder and alcohol problems ended Dolores' life on 15 January 2018, at the age of 46, and with that, The Cranberries ended an undeniable career.
Chapter 1

| A childhood scarred by abuse
On 6 September 1971
in Ballybricken (County Limerick, Ireland),
Dolores Mary Eileen O'Riordan was born
the youngest of nine children, two of whom died in infancy.
Her mother chose the name "Dolores (Sorrows)" because she was very Catholic, referring to the 7 sorrows of the Virgin Mary.
His father, Terence, was a farmer, so they lived in an agricultural area. It was a small house with two rooms.
His mother, Eileen, provided food for local schools and worked in a bar.
The father had a motorbike accident before Dolores was born, causing a brain injury and leaving him in a wheelchair. Unable to work, Dolores's siblings took care of the fields.
Difficulties do not stop there:
When Dolores was 7 years old, her older sister accidentally started a fire, burning her house to the ground.
With the help of neighbours, they built a new one 🏚️
Worse still, at the age of 8, and for almost 4 years, Dolores was sexually abused by one of the villagers.
She didn't tell anyone because she thought it was her fault.
This horror caused her serious psychological problems which, throughout her life, would lead to depression, anorexia, alcohol and even bipolar disorder 😞
In 1999 Dolores wrote a song called Fee Fi Fo about it.
In 1983,

when O'Riordan turned 12 years old,
she wrote her first song titled '
Calling
', which talked about a teacher she had a crush on 👨‍🏫
At school Dolores was nicknamed 'The girl who writes songs'. She was considered strange by her classmates and had few friends.
As a teenager she joined the church choir she attended.
But as the years went by, fate led her to the Cranberries…
Chapter 2

| The beginnings of The Cranberries
In 1989,
Noel Hogan
 (Limerick, 25 December 1971), guitarist,
and Mike Hogan
(Limerick, 29 April 1973), bassist and Noel's brother,
met drummer Fergal Lawler
(Limerick, 4 March 1971) and a boy called
Niall Quinn
who sang.
They then decided to form a band called 'The Cranberry Saw Us'.
After 6 months, the singer, Niall, left the band, but not before introducing them to a friend of his girlfriend, to replace him, guess who it was? Dolores O'Riordan
At the audition, Dolores, who was a country girl among city boys, didn't say a word until she started singing. The members of The Cranberries counted:
We were immediately blown away. Her voice was something special.
Dolores O'Riordan
was much more advanced musically than her band mates. She had learned to play piano and harmonium at her local church, as well as singing in the choir and playing guitar on her own.
Dolores wrote all the songs with the guitarist, Noel.
They used to do it in separate rooms. Noel would record the guitar parts on tape and give them to Dolores to develop the verses and choruses on her own.
During the first two years of The Cranberries they wrote dozens of songs.
In 1990,
the band played their first gig in the basement of a hotel
called
Ruby's Club
in their home town of Limerick.
They played 6 original songs in front of an audience of 60 people.
Even then, Dolores O'Riordan had a very personal, Tyrolean way of singing, being able to go from the most intimate whisper to an overwhelming scream in a second, leaving everyone in awe 🤯!
As a result, they were signed by a small record company in their hometown called Xeric Records.
Soon, and still as The Cranberry Saw Us, they recorded their first EP, 'Nothing Left at All'.
It included only 3 songs and 300 copies were released on cassette which sold out in a few days.
They recorded 3 more EPs
. The last was called '
Uncertain'
, and
would be the first to be released under the name
The Cranberries
, which Dolores insisted on shortening from the original
The Cranberry Saw Us.
At this point, Xeric Studios owner Pearse Gilmore became their manager, paid for a more professional demo, which featured early versions of "Linger" and "Dreams", and helped them distribute it to London labels.
In 1991, after a performance at the University of Limerick, which was also attended by 32 record labels, they signed to Island Records. Their new life was beginning…
The Cranberries Uncertain
In 1992

The Cranberries released their 1st record, 'Everybody Else Is Doing It, So Why Can't We?'
The album blends late 80s British pop rock with folk and traditional Irish sounds.
The lyrics were simple and even naïve, but they connected incredibly with the audience, like the first single 'Dreams', whose story is beautiful.
The biggest hit was 'Linger', which is about the first kiss 💋
The US tour that brought them to fame
The Cranberries were invited to open for Suede and The Matt Johnson's American tour. The tour was to be cancelled due to poor attendance, but unbeknownst to them, The Cranberries' album was becoming more and more successful, as MTV played their videos for 'Linger' and 'Dreams' a lot.
The album would go on to sell over 8 million copies and The Cranberries would tour the US throughout 1993 🍔
1994
was to be a defining year for The Cranberries:
They played a concert that their fans still remember at the London Astoria 2, which was filmed and released as The Cranberries Live.
They released their 2nd album entitled 'No Need to Argue'. It became an instant hit selling 17 million copies 📀
It was the first album where they started to mix guitar and synthesizer.
The album was considered their masterpiece and the one with which most of the public recognised them.
The truth is that it was a much more mature work, with a theme centred on childhood.
The album is full of emblematic tracks such as: Ode to My Family, Ridiculous Thoughts, I Can't Be with You, Dreaming My Dreams, Daffodil Lament, Everything I Said, and Empty.
The Cranberries Ode To My Family
Ode To My Family, what a tune!
It was the second single from No Need To Argue. Dolores wrote it as a tribute to the victims of the Yugoslav war that was then raging in the Balkans
 💣
What does Zombie by The Cranberries mean?
Zombie was the first single from the album. Written by Dolores O'Riordan, at a time of absolute rage at the IRA bombings (a paramilitary group calling for the reunification of Ireland and independence from the UK) that killed 2 children.
Dolores explained the meaning of Zombie:
This song is our cry against man's inhumanity to man, inhumanity to child. And war, babies dying, and Belfast, and Bosnia, and Rwanda. It was a turning point for us.

It's an angry song, and it needs to reflect that.
As well as having an immense cultural impact, it was transformative for the band musically. After Zombie, The Cranberries became a much more rocking band and Dolores O'Riordan became a global star, which would have consequences for her…
It was still 1994
 and it was all good news for The Cranberries.
They played a mini-concert at Woodstock that is still remembered today.
Dolores O'Riordan radically changed her look. She cut her hair short, dyed it blonde and started wearing leather. Her performance on the Late Show with David Letterman was a huge hit.
The group embarked on their first world tour, which lasted almost a year 🌍
The Cranberries Zombie (live)
Dolores O'Riordan marries and starts a family
During the tour, Dolores met Don Burton, the producer of the British band Duran Duran. After only a few weeks together they decided to get married 👰
It was said that the wedding was attended by more journalists than guests.
Dolores and Don would go on to have 3 children: Taylor Baxter in 1997, Molly Leigh in 2001 and Dakota Rain in 2005.
The Cranberries Salvation
In 1995
they performed an acoustic concert for MTV. It was so successful that at the
MTV Europe Music Awards
ceremony, 'Zombie' was awarded
Best Song of the Year
and
Best Rock Song.
The Cranberries had become the most important Irish band since U2.
In 1996 they released their 3rd album, 'To the Faithful Departed'. As with all Cranberries albums, Dolores chose the name.
It became a best seller.
The album was about falsehood, war, drugs, death, loneliness and disappointment.
It sold more than 10 million copies worldwide.
It included hits such as When You're Gone, Free to Decide and above all, Salvation, which talked about drug abuse, something Dolores O'Riordan herself did.
Between 1995 and 1996
 they embarked on another
world tour, but this time things didn't go well
, fights started within the group, the desire to give concerts was no longer the same, they suffered from stress and fatigue, which
almost led to the dissolution of The Cranberries.
On a personal level, Dolores lost a lot of weight, smoked too much 🚬 and ate too little, which led to anorexia and the cancellation of the tour.
In 1997, after the devastating Free To Decide Tour, the band decided to take a break, but was it for good? …
Despite the bad times,
in 1998,
The Cranberries made up
, started from scratch and
released the best album of their career, 'Bury The Hatchet'.
It tackled themes such as love, children, marriage and many emotions contained in great songs like: Animal Instinct, Just My Imagination, You & Me and Saving Grace.
The album sold more than 7 million copies, less than previous albums.
The best track on the album is 'Promises', which talks about all the nice things you say when you're in love and where that leaves you when things go wrong 🙇‍♀️
110 concerts followed the album, with The Cranberries reaching the incredible figure of 33 million records sold up to that point of their career.
In 2001 they released their 5th album, 'Wake Up and Smell The Coffee'.
It meant a drop in sales, in spite of having songs of great quality: 'Analyse', 'Time is ticking out', 'This is the day'.
In 2002 they released their first compilation 'Stars: The Best of 1992-2002'. It included all their hits plus 2 new songs.
The Cranberries break up
In September 2003, the band announced that they would be taking some time off, during which time they would focus on their solo careers.
The 90s had been crazy for Dolores O'Riordan and The Cranberries
, running from hotel to hotel, from video to video, it was as if they were always in the eye of the hurricane. It wasn't until they stopped that they realised all that 😥
During this time off Dolores O'Riordan would release 2 solo albums:
2007: Are You Listening?
2009: No Baggage
Dolores stated:
It's completely different to The Cranberries. I wouldn't have written something as dark and personal as this with the boys.
In 2009 Dolores joined Andy Rouke and Ole Koretsky in the band D.A.R.K., but The Cranberries were back in her head again, along with a lot of personal conflict…
In 2009,
Th
e Cranberries reunited
for an almost year-long world tour, which encouraged them to write together again, resulting
in 2012's 'Roses'.
The title corresponds to the song Dolores wrote in memory of her father who passed away in 2011 and whom she called 'my guiding light'.
The first single was 'Tomorrow' and the album sold 1 million copies.
Dolores O'Riordan's great personal conflict
In 2013 Dolores O'Riordan reported her partner and co-songwriter Noel Hogan. The case was dropped and the motive was never disclosed.
That same year she would attempt suicide by overdose 💊, luckily not succeeding.
On the bright side, she performed to Pope Frances, confessing to him that if she hadn't been a musician, she would have become a missionary.
In 2014 she separated from her husband Don Burton, after 20 years of marriage.
That same year she was arrested for suffering from a rage episode on a flight. When police arrested her on landing, she resisted, reminding them that their taxes paid her salary and shouting, "I am the queen of Limerick! I am an icon!", punching one officer and spitting at another.
What caused all these events?
Dolores O'Riordan was diagnosed with bipolar disorder, which caused her to feel euphoric at times, and to sink into depression and alcohol at others.
In 2017
The Cranberries got back together again releasing 'Something Else'
. An album with 10 hits sung acoustically and 3 new songs:
The Glory, Rupture
and
Why.
During the album tour Dolores suffered from severe back pain and had to cancel the tour.
As they had time off, she and guitarist Noel Hogan, got back to writing. Those songs would be released on The Cranberries' final album. A posthumous album released in 2019 under the name 'In The End'. It was introduced with the single 'All Over Now'.
The Cranberries All Over Now
The Death of Dolores O'Riordan
On 15 January 2018, at the age of 46, Dolores passed away in London. She was recording some music  and was staying at the London Hilton Hotel. She had been drinking heavily and due to an accident fell into the bathtub and drowned.
The remaining members of The Cranberries decided that they could not go on without Dolores O'Riordan and the group disbanded for good.
The Cranberries live (Facebook Image)
The Cranberries are one of the few bands that have managed to have a unique musical signature that will last forever, because Dolores O'Riordan not only had a unique voice, but also translated her difficult life into music with absolute sincerity, connecting with the audience like no one else.
You tell me, I always do the talking
🙂