Wet Wet Wet and Marti Pellow biography

[1982-2022] When success leads to disaster
A band of 4 Scottish friends called Wet Wet Wet after achieving a moderate success with their first 3 albums, release a single that takes them to No. 1 for months, but the spotlight is only on singer Marti Pellow, which will change their lives forever.
3 Songs to know
Wet Wet Wet
The main theme of the movie 'Four Weddings and a Funeral', is an exceptional love song, which conquered the whole world in the 90s.
In 2021 Wet Wet Wet releases new album, with new singer, Kevin Simm. They present it with 'Back to Memphins'.
Former Wet Wet Wet singer Marti Pellow has an extensive solo career, to which he added a new album in 2021, presented with 'These are the days'.
Wet Wet Wet & Marti Pellow
Trembol Card
🗿 Name: The band started out as Vortex Motion, but soon changed its name to Wet Wet Wet. It was formed by Graeme Clark, Tommy Cunningham, Neil Mitchell and vocalist Mark McLachlan, whose stage name is Marti Pellow.
🎂 Year:

The band was founded in 1982, the year Marti Pellow turned 17 (he was born in 1965).

👫 Genres:

Pop.

✍🏽 Marti Pellow Signature:
👬 Original Members: Marti Pellow (singer), Tommy Cunningham (drums), Graeme Clark (bass) and Neil Mitchell (keyboards)

.

🧑‍🤝‍🧑 Current Members: Kevin Simm (singer), Tommy Cunningham (drums), Graeme Clark (bass) and Neil Mitchell (keyboards)
💿 Discography:

Marti Pellow has released 12 solo albums and 8 with Wet Wet Wet, which released a 9th album in 2021 with a new singer.

🔗 Wet Wet Wet website: wetwetwet.co.uk
🔗 Marti Pellow website: martipellowofficial.co.uk
When you're four guys standing in a line of four equals and one person starts getting ahead, it really becomes a very difficult situation
Wet Wet Wet
Other music stories you're going to love
Simon Webbe. His story and Blue's
Jack Savoretti, a contemporary troubadour
Terence Trent D'Arby. The legend behind
Wet Wet Wet & Marti Pellow |
Biography and Music
Wet Wet Wet is a Scottish band formed in 1982 by Graeme Clark, Tommy Cunningham and Neil Mitchell, who soon met the voice and smile of the group, Marti Pellow.
What seemed like an impossible dream, to make a living from music, became a reality to the point of being known worldwide thanks to the song 'Love Is All Around'. The uncontrolled success and Marti Pellow's addiction to alcohol and heroin led to their separation in 1999, although they would return in 2004 and continue for 13 more years, it was never the same.
Marti Pellow recovered, began her solo career at the same time and in 2017 finally left Wet Wet Wet. Both continue their paths as friends in the distance. This is their complete story:
Chapter 1

| The dream of 4 Scottish boys
It was 1965 when in the Scottish town of Clydebank, Graeme Clark (future bassist of Wet Wet Wet), Neil Mitchell (future keyboardist), Tommy Cunningham (future drummer) and Mark MaLachan (future vocalist) were born. Mark would adopt the stage name Marti Pellow, 'Pellow' being his mother's surname and 'Marti' being part of his nickname at school, 'Smarti (Clever)'.
Graeme got his first guitar at the age of 10. Since then, he never put it down, except that he turned to the bass guitar 🎸
Tommy, who met Graeme on the school bus, after many attempts, convinced his dad to give him his first drum kit at 13 🥁
Neil, a mutual friend of Graeme and Tommy, agreed to play keyboards when he raised enough money delivering newspapers to buy one 🎹
In the case of Marti Pellow, it would be at the age of 7, that listening to the Marvin Gaye and Sam Cooke, that is, the best soul, he would be captivated. When he also discovered live music, he did not hesitate and said: "That's for me 🎤".
Marti was 11 years old when he sneaked the first can of beer from his father. It would be the beginning of a difficult relationship with alcohol. He said:
I knew as soon as I had my first drink that it made me feel different
In 1982, at the age of 17, he was training to be a painter and decorator, when Neil, Tommy and Graeme, with whom he went to high school, heard him in one of his Michael Jackson and Boy George impersonations.
Within days Marti joined the group.
The band's first name was 'Vortex Motion'.
Why are they called Wet Wet Wet?
The name of the band comes from the verse 'My face wet, wet with tears", from the song "Gettin', Havin' and Holdin'" by Scritti Politti. However, as there were several bands with a repeated name (Duran Duran, Talk Talk…), they decided to add one more repetition.
In 1983 the guys started rehearsing in Graeme Clark's mother's kitchen, and would continue to do so for 2 years, improving their technique and writing skills, until they had a first demo ready, which they took to Rough Trade label, that kindly rejected them.
They played their first gig in a club in Glasgow called Nightmoves, where they met Elliot Davis, their manager.
A 5th unofficial member, Graeme Duffin (guitar), would also join the band at that time.
Chapter 2

| Road to success
In 1985 several London companies were interested in them, finally signing with Phonogram.
The contract included the monthly shipment of cat food 😸 to Elliot Davis, their manager.
They would record their first songs in Memphis, but upon showing them to the label, they didn't like them. Wet Wet Wet believed in them so much that they decided to change manager and 6 months later, their 1st single 'Wishing I Was Lucky' was released, reaching #6 in the charts.
It would be followed by Sweet little mystery, Temptation, Angel Eyes and their first number one, With a little help from my friends, covering the Beatles for a charity cause.
Wet Wet Wet Wishing I Was Lucky
Their debut album, Popped In Souled Out, was released in 1987, and was an immediate success reaching #1 and selling over 2 million copies.
Thanks to their success they were invited to open for Lionel Richie on his UK tour.
The following year, 1988, on Nelson Mandela's 70th birthday, the band played "Wishing I was Lucky" in front of millions of people at Wembley Stadium.
That same year, Marti Pellow sang a duet with Joe Cocker and Elton John, the latter inviting them on his American tour.
During the successful tour they recorded and released a version of their first album for the American market called 'The Memphis Sessions'.
They also toured Europe participating in the San Remo Festival in Italy, the Montreux Festival in France and the Music Awards in Belgium.
Wet Wet Wet Sweet Surrender
Around that time Wet Wet Wet received several awards for best album, best band and even "best smile", for their singer Marti Pellow, who has always been very famous for it 😁
In 1989, they released their 3rd album, Holding Back the River. A much more mature album, with classic arrangements and new instrumentation, which further ratified their success.
Their single 'Sweet Surrender' was a hit.
To culminate the year, Wet Wet Wet participates in the charity song Band Aid II, whose story we tell you in our Christmas special ☃️
Already in 1989, Wet Wet Wet headlines The Wets in The Park concert in Glasgow, being one of their most famous performances along with the tribute to John Lennon in Liverpool in 1990.
Other outstanding live performances are: on the Isle of Arran in 1992, the concert of the year in Alton Towers in 1994 and the Playing Away in Celtic Park in 1997.
Wet Wet Wet (John Lennon tribute) I Feel Fine
1992 brings the band's 4th album, 'High on the Happy Side', which includes another number 1 'Goodnight Girl'.
The day after releasing this album, a special edition called 'Cloak & Dagger' was released, but they didn't do it under their name, Wet Wet Wet, but under the pseudonym "Maggie Pie & The Impostors". Maggie Pie was Marti Pellow, and The Impostors were the rest of the group: Neil Mitchell, Graeme Duffin, Tommy Cunningham and Graeme Clark.
The following year they would release their 1st greatest hits, End of Part One, which included 2 new songs: Shed a Tear and Cold Cold Heart.
Wet Wet Wet Goodnight Girl
We are at the key year, 1994, in which they are commissioned to do a song for the movie "Four weddings and a funeral" of Hugh Grant and Andy MacDowell.
Wet Wet Wet decided to do a cover of a song by The Troggs called 'Love is all around' (don't miss the full story of the song).
They were already a successful band, but this song took them to another level. They were 24 hours on the radio, becoming rich overnight: they started travelling by private jet ✈️, going from party to party…
💬 We were ordinary people an extraordinary thing happened to. Marti Pellow
The band had been topping the charts for 15 weeks, but they felt that if they stayed there any longer, success was going to take over their lives. So, they stopped making new copies of the album – unbelievable, isn't it?
As Tommy Cunningham, Wet Wet Wet's drummer, recounted, popularity sowed the seeds of the group's destruction as singer Marti Pellow's fame increased exponentially and the band became almost like side musicians.
When you're four guys standing in a line of four equals and one person starts getting ahead, it really becomes a very difficult situation
There was a moment when people started getting tired of the song, but they still lived it to the fullest for 2 years. Like The Beatles, they were chased down the street.
Both Marti Pellow, the vocalist, and Graeme Clark, the bass player, began to have drug and alcohol problems.
They bought luxury cars, mansions and even became sponsors of their hometown soccer club, Clydebank F.C. ⚽
Finally in 1995 they released their album 'Picture This', with wonderful songs like 'Julia Says' or 'Don't want to forgive me now'.
During the rest of the 90s, the group remained strong, especially in the UK, although their success became more sporadic, as with '10′, their seventh album, released in 1997.
After their 10th anniversary tour, things turned sour 🍋
One day, the band members told the drummer, Tommy Cunningham, they wanted to pay him a lesser amount which until then had been a four-way equal split. Cunningham instantly left the band.
Shortly thereafter, in March 1999, Marti Pellow was found unconscious at the Conrad Hotel in Chelsea, London. He would enter a rehab clinic and continue working with Wet Wet Wet on a new album, but soon after left the band to focus on regaining his health.
Wet Wet Wet If I Never See You Again
Marti Pellow managed to quit alcohol and drugs, teamed up with lyricist Chris Difford of Squeeze, and returned to the public stage in 2001 with his first solo album, Smile, introduced with 'Close to You'.
Marti would go on to tour until, in 2002, he was offered a role in the musical Chicago in London and, later on Broadway.
That same 2002, Pellow released 'Marti Pellow Sings the Hits of Wet Wet Wet & Smile', a compilation with 18 tracks.
Marti Pellow Close to you
Did Marti Pellow's strained relationship with her father lead him to drugs? 💊
The former Wet Wet Wet singer's father, John McLachlan, was a tough Glaswegian builder who never understood his son's success.
Those doubts always created insecurity in Marti, sometimes feeling like a fraud. Pellow explained:
I'm a spiritual person and I strongly believe I'll walk with my mum and dad again one day. But I hope that when I do meet my dad again, we're not arguing, or that he'll tell me 'Get a real job!' I worry I'll have to go through all that again.
Before he died his father took him to some of the places where he had grown up and said, 'I'm so proud of you. What you sing brings me so much joy'. Nice ending! ❤️
In 2004 Wet Wet Wet reunited again to release a new compilation, Greatest Hits, with a previously unreleased track 'All I Want'.
They embarked on a successful UK tour.
But Marti Pellow made it clear that he would continue with his solo career at the same time, which created a lot of friction. In fact, he had released a covers album called 'Between the Covers' and in 2006 he would release a new album, 'Moonlight Over Memphis', which would take him on tour that year.
Wet Wet Wet continued to play sporadic gigs until 2007 when they released what would be Marti Pellow's last album with Wet Wet Wet, 'Timeless', which was promoted with the single, "Too Many People".
The tour sold out, and the 2nd single, "Weightless", reached number 10, being her first hit in 11 years.
Marti Pellow, on the other hand, became interested in Jazz 🎷 leading to his Jazz album, 'Sentimental Me', in 2008.
5 years would pass until in 2012 Wet Wet Wet would play a concert to celebrate the 25th anniversary of their debut album, 'Popped In, Souled Out'. During that time…
…Marti Pellow participated in the musicals 'The Witches of Eastwick' and 'Jekill and Mister Hyde', released his fourth studio album, titled 'Devil and the Monkey' in 2010 and an album of his favorite love songs in 2011, 'Love to Love'.
…Neil Mitchell, the keyboardist, was sentenced to attend a domestic violence program after admitting to assaulting his girlfriend in 2009.
…Graeme Clark, the bass player, was struggling with his addiction, but produced in 2012 a 1st solo album, 'Mr. Underdog'. It would be followed by 3 EPs and 2 more albums, 'The Thought Collector' in 2016, and 'Radio Silence' in 2018.
In 2013, after a successful 10-concert tour they released a new compilation with 3 unreleased songs, 'Step by Step: The Greatest Hits'.
That same year, Wet Wet Wet performed in New York in front of 40,000 people.
It wouldn't be until 2016 that they would return on tour with 'The Big Picture Tour', through the UK 💂
Marti Pellow would go on to perform in musicals such as 'The War of the Worlds' and 'Evita', while releasing 3 albums – Hope in 2013, Boulevard of Life in 2014 and the second part of her album of favorite love songs, 'Love to Love – Volume 2' in 2015.
Wet Wet Wet Wet and Marti Pellow's final separation
It came about in 2017, Marti wanted to pursue his solo career and it seemed to the rest of the band members that he didn't devote enough time to Wet Wet Wet, so things didn't end well. They explained:
We don't talk any more. That in itself tells a lot. I can't see us ever communicating again. We only communicate through lawyers. The way it ended was just horrible, as we weren't in a good place.
During 2018, Wet Wet Wet announced that Kevin Simm (formerly of Liberty X, a group that came out of the TV contest 'The Voice') would be their new singer.
After several sold-out shows, in 2021, they would release their new album, 'The Journey'.
It is dedicated to young activists who want to save the planet 🌍
Marti Pellow, released in 2017, 'Mysterious' and already in 2021, his twelfth album 'Stargazer'.
He has been rehabilitated for many years and lives with his wife (a former Miss Scotland).
In 2021 he was honored with the Keys to the City of Memphis, and even the White House proclaimed May 9 as Marti Pellow Day in Memphis.
These days Wet Wet Wet and Marti Pellow don't get along badly, but they don't talk much either. They have each gone their own way and wish each other well.
For Marti the new singer of Wet Wet Wet, Kevin Simm, deserves all the respect and gives a new air to the band.
Wet Wet Wet live (Facebook Image)
From their native Scotland they have managed to put soundtrack to several generations with unforgettable songs, and what they have left! Not in vain 40 years in music support Marti Pellow and Wet Wet Wet.
🎁 Wet Wet Wet
best selling items
Wet Wete Wet Greatest Hits
Renowned for their soulful ballads and exceptional live performances, the Wets went on to sell 15 million records.
Marti Pellow 'Stargazer' (new album)
The new solo album by Marti Pellow, the original lead singer of Wet Wet Wet.
All Wet Wet Wet
All Wet Wet Wet albums, from all their different stages.
All Marti Pellow
Choose from the 12 albums that make up Marti Pellow's complete discography.
Wet Wet Wet 'The Journey' (New album)
Wet Wet Wet Wet's last album in 2021 with their new singer Kevin Simm. The book includes 32 pages of photos, 2CDs and a DVD.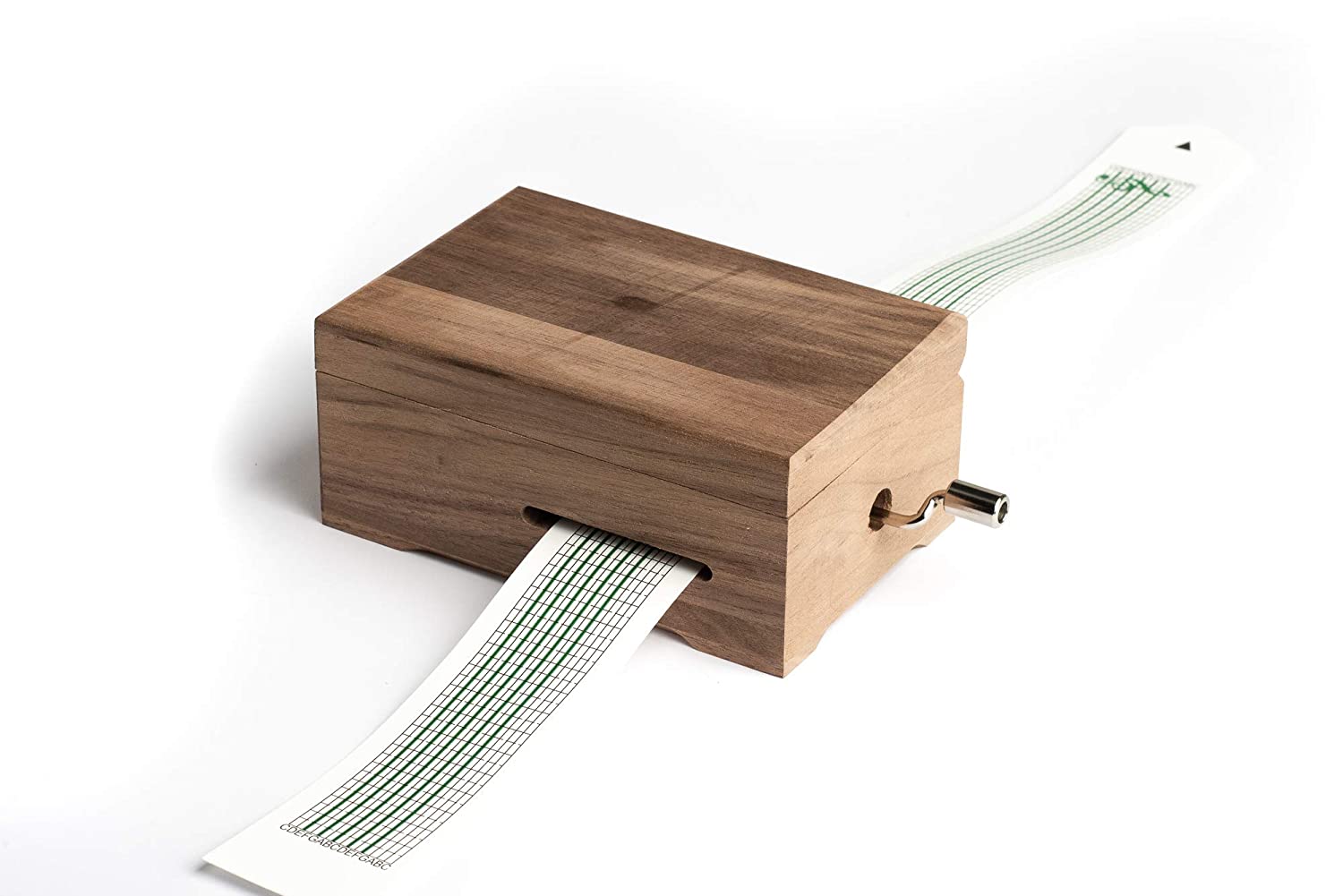 Do you want an original gift? A music box with a melody of your choice or to make it yourself with your favorite artwork.
You tell me, I always do the talking
🙂