Terence Trent D'arby

died in the Olympus of music, giving way to an independent artist,

Sananda Maitreya

[1962-2022]
'Introducing the hardline according to Terence Trent D'Arby', his 1st album, elevated him to the place of Prince and Michael Jackson, but the music industry condemned and almost killed him. Still, his talent was reborn under Sananda Maitreya name. This is the story of the rise, fall and resurrection of the artist formerly known as Terence Trent D'arby.
Listening Time | 1 h 4 min
3 Songs to know
Sananda Maitreya (Terence Trent D'Arby)
It is one of those songs that more than 30 years later is played daily on all the radios. It's amazing!
This tune has always torn my heart …"I left the east side for a west coast beauty"…
Released on his own label in 2021. The album includes many gems such as 'Reflecting Light'.
Sananda Maitreya (Terence Trent D'Arby)
Trembol Card
🗿 Name: His mother named him Terence Trent Howard, although as an adult he officially changed his name to Sananda Maitreya.
🎂 Year: Born March 15, 1962 in New York.
👫 Genres: Rock, Pop, Soul, R&B, Funk, Reggae and anything else that comes his way.
😎 Nickname: At first he was known as The Prince of Pop or by the abbreviation of his name TTD.
♋ Logo: This is Sananda Maitreya symbol:
💿 Discography: As Terence Trent D'Arby he published 4 albums. As Sananda Maitreya, he has released 9 albums by 2021.
🎥 Filmography: Maitreya has appeared in two films and the television miniseries 'Shake, Rattle and Roll: An American Love Story'. 
🔗 Official Website: sanandamaitreya.com
I wasn't trying to make money and be famous. I'm – dirty word – an artist. Art gave me life. I was offensive to some people. Like, 'Who does that guy think he is?'
They wanted me to be the nice polite black kid. But really I was just a clown trying to draw attention to the work
Sananda Maitreya (formerly know as Terence Trent D'Arby)
Other music stories we recommend
Ricky Martin. Living la vida loca
The Weeknd. Biography of the Starboy
Bruce Springsteen. The story of America
From Terence Trent D'Arby to Sananda Maitreya |
Story and music
Born in 1962 in Nueva York, Terence Trent Howard, had his first contact with The Beatles at the age of 2, since then, he's been a fool for music. Although he studied journalism, practiced boxing and enlisted in the army, his path took him to Europe, where he started his music career, rubbing shoulders with Prince and Michael Jackson from his 1st album, 'Introducing the hardline according to' 💿
He released 4 albums, but his success waned. The music industry and he just didn't click. Furthermore, he feared joining the group of music stars who passed away before 27 ⚰️. All that led him to change his life and name to Sananda Maitreya. Since then, he lives in Italy with his family and self-produces his multiple albums. This is the story of the artist formerly known as Terence Trent D'Arby.
Chapter 1.
An unwanted child with a gift for music
One day in 1962, Terence Trent Howard was born under embarrassing circumstances. His mother, who was very devout, had a relationship with a married man 😱 You can imagine the result.
The one who acted as his father was a priest whom his mother married. His 5 siblings and the cristian music that played all day in his house drove him crazy. Terence would hide under the covers and listen to Marvin Gaye and The Beatles.
Why was he called Terence Trent D'Arby?
The first part is his real name "Terence Trent". "D'Arby" is the last name of his stepfather, James Benjamin Darby. The apostrophe was added to make it look cooler 😎
During his high school years, he was in the band "Modernaires", but music wasn't the only thing Terence Trent Darby was into, he love boxing and got to win the Florida lightweight Championship in 1980.
Later, he would join up the U.S. Army for 3 year. Can you imagine which regiment he served in? The same as Elvis Presley 🕺🏾
He was kicked out of the army and went to live in Germany, where he became the lead singer of the Soul-funk band The Touch.
The Touch (with Terence Trent D'Arby) Cross my heart
Chapter 2.
The album and the physique that catapulted Terence Trent D'Arby to the top
It was 1987 when Terence Trent D'Arby released what critics call one of the best albums ever.
'Introducing the hardline according to' sold more than 1 million copies in the first 3 days (the third best debut of all time), reaching in the end more than 12 million sales 💲
If You Let Me Stay, Wishing Well, Dance Little Sister and Sign Your Name, became mega-hits and are still played on the radio today.
Terence Trent D'Arby Wishing Well
D'Arby had a such a voice he could mix James Brown funk with Motown Soul, adding rock and reggae, which was an irresistible combination.
Terence success was not only musical, but he was also considered an Adonis, both men and women surrendered to his beauty.
Mind you, he was not very modest. He went on to say:
My first record is as important as The Beatle' Sgt. Pepper
Chapter 3.
Terence Trent D'Arby's death
In 1989, after achieving unprecedented success with only 1 album, he released 'Neither Fish Nor Flesh: A Soundtrack of Love, Faith, Hope & Destruction'
The album was clearly more experimental and eclectic, which did not please all the audience and even less his label, which promoted it little.
At this time, under the pseudonym The Incredible E.G. O'Reilly, he published the beautiful song 'The Birth of Maudie' 
For some reason, part of the U.S. audience began to reject him, he even remembers that when he was a guest at a Bruce Springsteen concert, they booed him. Springsteen, truly angry, rebuked the audience saying: "ungrateful motherfuckers, he's my guest". D'Arby continued singing with The Boss, being cheered at the end 😃.
Terence took a break of almost 4 years, he moved to Los Angeles and built his own studio, where he recorded his 3rd album, 'Symphony or Damn: Exploring the Tension Inside the Sweetness', released in 1993.
The album was also experimental and extremely ambitious, but it came at a time when Alternative Rock and Grunge were on the rise, so it was better received, especially this eternal duet with Des'ree, 'Delicate'.
Terence Trent D'Arby & Des'ree Delicate
Terence Trent Darby (TTD), commented:
I wanted to make an album that would reflect my belief that vibrations exist in everything
Thus, in 1995 he released 'Vibrator', a mix of rock and funk which includes our favourite song, "Holding on to You" 🧡
What happened to Terence Trent D'Arby?
He suffered a series of circumstances that led to his symbolic death as Terence Trent D'Arby, and a name change to Sananda Maitreya:
He was harassed by record companies who wanted to replicate the success of his 1st album.
Terence explains that although he had an exceptionally good relationship with Prince, he didn't match with Michael Jackson, who supposely pulled strings against TTD in the industry.
"I felt like I was going to join the 27 Club", he said in an interview, referring to Jim Morrison, Janis Joplin or Kurt Cobain, who died at that age ⚰️
He dreamt that John Lennon was shaking his hand and the next day he learned that he had been murdered. This dream and others guided him to his new life as Sananda Maitreya, stating:
Terence Trent D'Arby was dead… he watched his suffering as he died a noble death. After intense pain I meditated for a new spirit, a new will, a new identity 😇
Chapter 4.
Sananda Maitreya new life
On October 4, 2001, he officially registers under the name Sananda Maitreya and moves to Germany where he creates his own record label, Treehouse Publishing.
Through this label and his website he releases 'Wildcard', his 1st record as Sananda Maitreya.
In 2002 he moves to Italy for love. His wife, the journalist and TV host Francesca Francone is from Milan. They got married in 2003.
Sananda Maitreya What shall I do?
In the 2000's Sananda Maitreya released several extensive albums, where he showcased his voice and the combination of music genres that always characterized him:
2002 – Angels & Vampires – Volume I
2006 – Angels & Vampires – Volume II
2008 – Nigor Mortis
2011 – The Sphinx
In 2013 he released on his Web the album 'Return to Zooathalon', a long play somewhat baffling, but in which he preserves all his art, as you can see in the live video of "Free to be".
The following album, 'The Rise of the Zugebrian Time Lords', from 2015, stands out for the 3 covers of The Beatles, whom he has always admired. 'If I Fell' is just awesome.
What does Sananda Maitreya mean?
The artist explained that Sananda means "rebirth" in Sanskrit, however, is not correct, the right meaning is "possessed of happiness", while Maitreya means "friendly, kind, loving, benevolent".
In 2017 he released his 8th album 'Prometheus & Pandora' with no less than 53 songs 😲. Sananda reflects on existential issues through the prism of Greek mythology.
Already in 2021 'Pandora's Playhouse' was published, a record that moves between rock, soul, psychedelia and rhythm and blues. It includes marvelous songs such as "If this van is rocking (Si esta furgoneta se balancea)".
Sananda Maitreya Free to be
Sananda Maitreya If this van is rocking
Sananda Maitreya, formerly known as Terence Trent D'Arby (Facebook Image)
Artist, composer, arranger, producer, multi-instrumentalist, entrepreneur and Post Millennium Rocker, that's Terence Trent D'Arby, but he lacked one thing, to be true to himself. It was Sananda Maitreya who achieved that.
🤔 Google most searched questions about Sananda Maitreya
Where is Terence Trent D'arby (Sananda Maitreya)?
Sananda lives in Milan with his wife and 2 children.
He is still fully dedicated to music, giving concerts and releasing albums.
How old is Terence Trent D'arby (Sananda Maitreya)?
Terence Trent D'Arby (Sananda Maitreya) was born on March 15, 1962, making him 59 years old in 2021.
Is Francesca Francone Sananda Maitreya's wife?
Yes, Francesca Francone married Sananda Maitreya (Terence Trent D'Arby) in 2003 and they have 2 children.
Francesca was a journalist and TV presenter, but she became an architect 🏗️.
You can see her in this video clip with Sananda.
By the way, the singer, to show his love to her, took as a middle name Francesco, so he is officially Sananda Francesco Maitreya now.
🎁 Sananda Maitreya (Terence Trent D'Arby)
recommended items
Terence Trent D'Arby Best Album
Not only it is Terence Trent D'Arby's best album, it is also one of the best all time records. 'Introducing the hardline according to' is a must have album.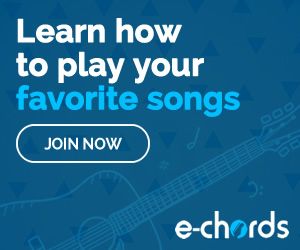 learn how to play like Terence Trent D'Arby
Piano, Ukulele, Guitar, in E-CHORDS they have millions of songs to learn to play your favorite songs.
Terence Trent D'Arby compilation
All the hits of his career as Terence Trent D'arby. The best of the best.
Terence Trent D'Arby 'Vibrator'
The last album of his period as Terence Trent D'Arby. Includes the mesmerizing "Holding on to you" 🖤
Sananda Maitreya 'Pandora's Playhouse'
Sananda Maitreya's new album is a treat for anyone who has ever enjoyed his voice.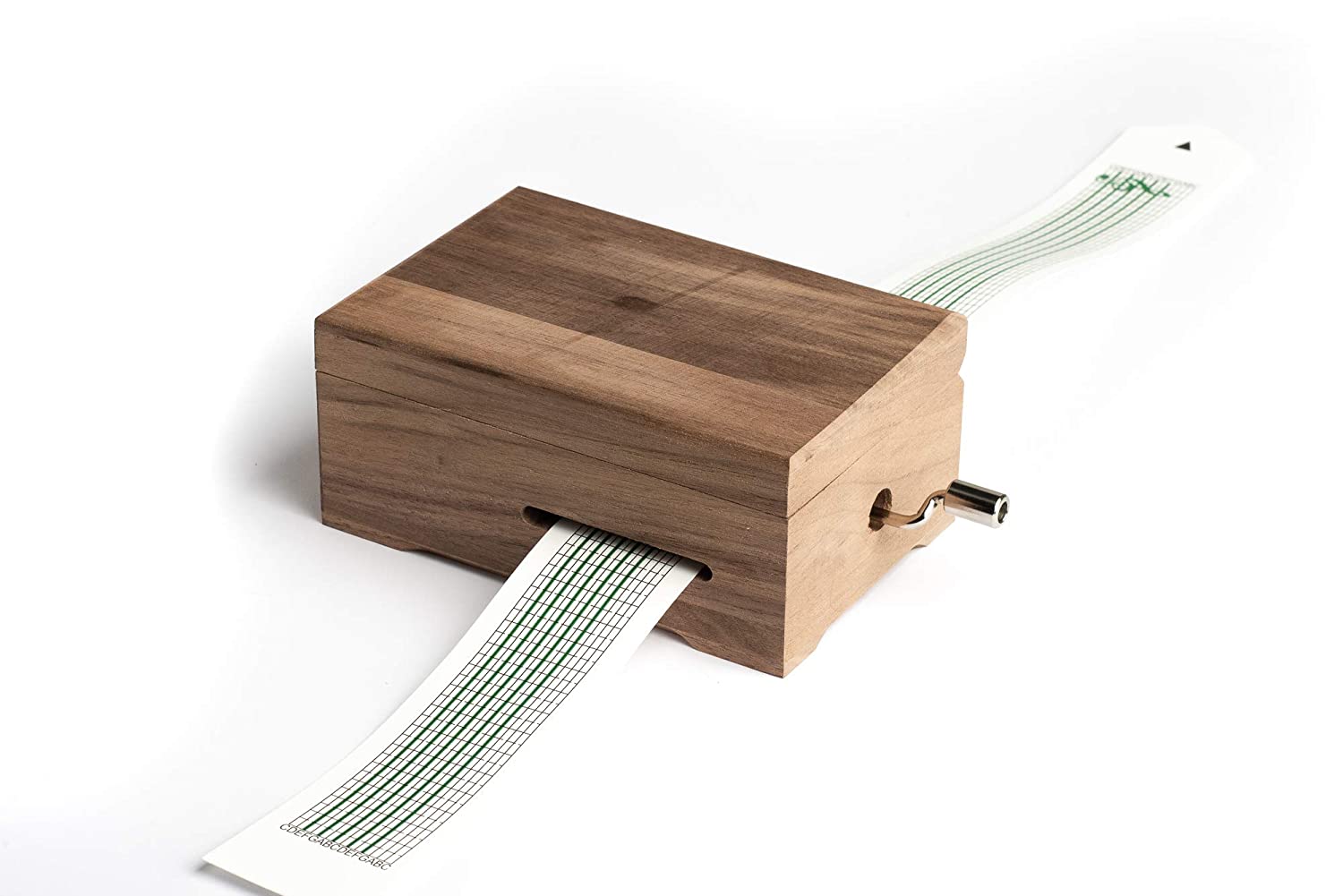 Do you want an original gift? A music box with a melody of your choice or to make it yourself with your favourite artwork.
Header and Social Media Photo: Sananda Maitreya Facebook Image