Dave Grohl & Foo Fighters Biography

[1994-2022] Albums and Story of the Everlong band
Staying at the crest of the wave is not easy and it is even more complicated if you were the drummer of Nirvana, one the most successful bands in music history. Don't miss this post! You will find everything about Dave Grohl's journey from Nirvana to forming his own group, Foo Fighters, the everlong alternative rock band 🎸
3 songs to know
Foo Fighters
Released in 1997, Everlong was written in a bitter moment for Foo Fighters. The band was suffering some problems and, furthermore, Dave Grohl (its founder) was in the middle of a breakup.
For many it is the most romantic song in the world 🖤 because it narrates how someone can fall in love in only 45 minutes.
Foo Fighters Times Like These
By surprise, this song became a political weapon. It was used without Foo Fighters permission by George Bush during his electioneering in 2004.
This made the band decide to stand up his rival, John Kerry. In 2020 the song would be used against COVID-19. "Times like these" has an amazing story behind.
Foo Fighters Medicine at Midnight
"Medicine at midnight" single gives name to Foo Fighters' new album, the 10th, wow! It was due to be released in 2020 but the COVID outbreak temporarily delayed it.
Preceded by singles, Shame Shame, No Son of Mine and Waiting on a War; the awaited album was finally released in 2021.
Foo Fighters
Trembol Card
🗿 Founder: Dave Grohl
🎂 Year: The band was founded by Grohl in 1994, after Kurt Cobain's death.
👫 Genres: Similar and different to Nirvana's sound, Foo Fighters have oriented their career within hard rock, alternative rock and post-grunge sounds.
🛸 Icon: Although it could well be something resembling a spaceship (given that UFOs and other aerial phenomena are the reason for the group's name), the icon is simply formed by the initials of the band's name:
💿 Discography: After 25 years of history in the music field, the band released their 10th studio album in 2021.
 🕴 Original Members: After forming Foo Fighters, Grohl recruited Nate Mendel (bass), William Goldsmith (drums) and Pat Smear (guitar). The latter also toured with Nirvana.
🧍‍♂️ Current Members: Dave Grohl (lead singer and guitarist), Pat smear (background voice and guitarist), Nate Mendel (bass guitarist), Taylor Hawkins (drummer), Chris Shiffett (guitarist) and Rami Jaffee (keyboard)
🔗 Official Website:  foofighters.com
One of the great things about music is that you can sing a song to 85,000 people and they'll sing it back for 85,000 different reasons.
Dave Grohl (Foo Fighters)
If you fancy more music stories, we suggest: 
Disturbed successful story. The Heavy band that covered Simon & Garfunkel.
Bruce Springsteen life through his albums
Dave Grohl and Foo Fighters
Biography and Music
Dave Eric Grohl, born January 14th, 1969 in Warren (Ohio), started being interested in music when he was a teenager. At the age of 12, he began playing guitar on his own.
Son of divorced parents, he discovered his passion for the punk rock genre thanks to his cousin, who invited him to several concerts during the summer of 1982.
His first song was written because of a scholar project. With a classmate he founded the HG Hancock duo, whose first song, Bitch, was about Grohl's dog.
Grohl kicks-off his music career playing drums 🥁 in several bands (Freak Baby, Mission Impossible, Dain Bramage…). At age 17 he joined Scream, a hardcore music band (he lied about his age, saying he was 20, to be accepted).
I was 17 and extremely anxious to see the world, so I did it.
Grohl has a tattoo with three circles as in Led Zeppelin's 4th album, one his biggest influences as a drummer, along with Queen 👑
Dave Groh with Nirvana The Man Who Sold The World
1990. When Scream disbanded, Grohl joined Nirvana, after auditioning with them.
At the time, the band had only released their debut album, Bleach, and were recording demos for their 2nd record.
Dave is considered Nirvana's official drummer since he recorded their main albums: In Utero, MTV Unplugged in New York and Nevermind, the most iconic album of the band.
Being part of Nirvana, Grohl wrote several songs of his own under the pseudonym "Late!", because those songs didn't fit with the band's sound
Grohl released a demo named 'Pocketwatch', editing only 100 cassette copies that were distributed among his relatives and friends.
The end of Nirvana and the start of David Grohl's Foo Fighters' Story
1994. After Kurt Cobain death, Dave Grohl considered whether to return to being a drummer for another band (Pearl Jam and Tom Petty were candidates) or to undertake a solo career.
As we all know, he went the second path creating Foo Fighters 😃
1995. Dave Grohl recorded his first solo album, called 'Foo Fighters', in only one week with the help of a friend.
Dave plays all the instruments and sings too 🎤
For the tour, it would've been complicated to do it all alone 😅, so he recruited some musicians, among them ex-Nirvana's Pat Smear.
Dave Grohl would take a short break to pen the soundtrack for a movie called 'Touch' in 1997.
Foo Fighters The Colour and the Shape | Their best album and the band's consolidation
1997. Dave Grohl writes again all the songs for the second and most acclaimed album of Foo Fighters, "The Colour and the Shape".
When they finished recording, Dave wasn't convinced by the sound of the drums, so he re-recorded them himself. Of course, William Goldsmith, who was the drummer, didn't like it and left the band.
That opened the door to Taylor Hawkins who joined Foo Fighters.
The Colour and the Shape, includes the legendary track Everlong, as well as other hits such as Monkey Wrench, Hey or My Hero
Foo Fighters Learn to Fly
1999. Foo Fighters releases the album "There is Nothing Left to Lose"
It was recorded in the basement of Grohl's house in Virginia. More melodic than its predecessors, it was number 1 on the Billboard chart and some of the songs were also part of movies and TV series.
2002. The band came back with their fouth record, "One by One", recorded in two weeks.
The album generated a lot of controversy due to the video of 'Low' and the use in the American election campaign of 'My Hero' and our favorite Foo Fighters song, Times Like These.
2005. This year represents the first double album for Foo Fighters, "In Your Honor":
On the one hand, it had the usual rock sound of the band. On the other hand they recorded softer and acoustic versions of the same songs.
2007. Echoes, Silence, Patience & Grace, Foo Fighters' 6th record, was introduced by 'The Pretender', a song that became extremely popular before the album was released.
The track Let It Die, was inspired by the relationship between Kurt Cobain and Courtney Love.
The band will get two awards in the 50th Grammy Ceremony, Best Hard Rock Performance and Best Rock Album.
Foo Fighters The Pretender
Foo Figthers Wembley Concert | Their most legendary show
2008. On June 6 and 7 Foo Fighters sold out their Wembley (UK) concerts, which would later be released on DVD entitled "Foo Fighters Live at Wembley Stadium"
Furthermore, the band was accompanied by special guests like John Paul Jones and Jimmy Page from Led Zeppelin.
Here is Foo Fighters Wembley full concert. There's a very cool part when Taylor Hawkins lets Dave Grohl play drums and he starts singing.
The band was about to take a break but in 2009 they returned with a compilation album, which included the most successful songs of their 15 years in music, "Foo Fighters Greatest Hits". One of its highlights was an acoustic version of the iconic Everlong.
Somehow, life is full of music.
With this statement, Grohl announced that the band was preparing a new album. Recorded in his garage, 'Wasting Light' was released in 2011, followed by 'Back & Forth', a documentary where we can see the production process.
As many other artists, Grohl has confessed that he doesn't know how to read sheet music 🎼 Despite this, Dave Grohl has written dozens of songs and has become the third richest drummer in the world, second only to Ringo Starr and Phil Collins.
2010s | Foo Figthers is an unbeatable band
2014. Sonic Highways was Foo Fighters 8th album.
It was published with 10 different covers that referred to the cities where the CD was recorded. You can see the image with all of them together here. I know, there are 9 😚! the 10th cover is the complete set.
Foo Fighters What did I do?/God As My Witness
2015. Foo Fighters shared a free EP with their fans called "Saint Cecilia", a record dedicated to the victims of Paris attacks.
The album includes a long letter by Dave Grohl. Part of it reads:
To remind us that music is life, and that hope and healing go hand in hand with song. That much can never be taken away
We've recovered the album for you, with the cover, the dedication and its original 5 tracks. Enjoy it!
2017. The ninth album of the band, "Concrete and Gold", came with surprises:
You'll find Paul McCartney playing drums on 'Sunday Rain' and Justin Timberlake on 'Make it Right' backing vocals.
This album also marks the time when Rami Jaffee is credited as a member of Foo Fighters. Same happened to drummer Taylor Hawkins some years before 🙋‍♂️
2019. At the end of this year, Foo Fighters released 01050525, an EP with 'In Your Honor' B-sides. It was followed by rarities from the band's other works, up to 'Wasting Light'.
2021. In 2020, Dave Grohl announced their tenth CD to commemorate Foo Fighters 25th anniversary, but its release was delayed due to the COVID-19 pandemic.
Finally, the long-awaited album "Medicine at Midnight" was released in 2021, completing (for now) Foo Fighters discography.
In Your Honor, a band formed on Daved Grohl's request
Argentina has one of the most incredible audiences and this is corroborated by thousands of bands that have played there. Foo Fighters played a concert in Argentina years ago where people were jumping and screaming so much that they couldn't even play.
Dave Grohl didn't know what to do, so he urged the audience to create a band and play themselves. A group of Argentine musicians did, under the name 'In Your Honor'. This video documentary tells the magnificent story
Foo Figthers Everlong Acoustic Version | What does the song mean?
2021. The band shared on their YouTube channel a new acoustic version of their flagship track Everlong where Dave Grohl explained its meaning.
Foo Fighters Everlong meaning and story behind
Dave Grohl wrote it in the winter of '96, while he was in the studio recording 'The Colour and The Shape'. In the time between takes, he started playing a chord that sounded like Sonic Youth (a band he loves). At the time he was hurt because he had just broken up a very intense relationship. The chords he was playing on the guitar stirred up that emotion even more and he started writing the lyrics. He quickly went to record it in a demo and the magic happened, everything made sense, the melody and the lyrics fit perfectly. That's how Everlong was born.
Foo Fighters Everlong (Acoustic Version)
The latest from
Dave Grohl & Foo Figthers
2021 was a year full of news for Dave Grohl and Foo Fighters, not only because of their album 'Medicine at Midnight' but because:
They released an album of Bee Gees covers, under the pseudonym Dee Gees. It was called 'Hail Station'.
Dave Grohl wrote his first autobiography 'The Storyteller'. He explained:
It's a collection of memories of a life lived loud. From my early days growing up in the suburbs of Washington, DC, to hitting the road at the age of 18, and all the music that followed.
Dave Grohl recorded the documentary 'What Drives Us'. A love letter to every musician that has ever jumped in an old van with their friends and left it all behind for the simple reward of playing music. It features ACDC, Metallica, The Beatles, and many others.
In 2022 Foo Fighters filmed their first movie called STUDIO 666,
In 

the film the band move into a mansion steeped in grisly rock and roll history to record their much anticipated 10th album.  Once in the house, Dave Grohl finds himself grappling with supernatural forces that threaten both the completion of the album and the lives of the band

 👻
Foo Fighters Live (Facebook Image)
Foo Fighters and Dave Grohl are 1, just like music and Dave are also a single entity, how else could we explain that they remain as strong as the first day?
We only wish they keep it up because Rock and music need them
🤔 Google most searched questions about Foo Fighters
What does Foo Fighters mean?
Foo Fighters is the name Allied pilots in WWII (World War II) gave to certain unknown glowing objects they used to see when flying. What we commonly call UFO (Unidentified Flying Object), they knew as Foo Fighters.
In 2009, Dave Grohl told VH1 Storytellers that he chose "Foo Fighters" name because it was attractive and could be in people's top of mind like "Led Zeppelin". He also confessed that he would not have given the group that name if he had known it would be so successful
.
Who is Dave Grow?
There is most likely more than one person named Dave Grow, but none of them have anything to do with Foo Fighters. The creator of the band is called "Dave Grohl", well, his full name is David Eric Grohl, but a lot of people misspell his last name.
To give you an idea, according to Google, around 1 million people a month search for Dave Grow instead of Dave Grohl. I have probably been one
What is Dave Grohl's age?
(Dave) David Grohl was born on January 14, 1969 in Ohio (United States), so he is 51 years old in 2020.
What is David Grohl and Nandi Bushell challenge?
Nandi Bushell is an American 10-year-old girl who makes impressive drum covers of rock bands. In August 2020 she challenged Dave Grohl from Foo Fighters with this Tweet.
My dream is to one day jam with Dave Grohl, @taylorhawkins and all the @foofighters! Mr Grohl I would love to have a drum battle with you! I LOVE Everlong it's really hard to play as it's so fast but so much FUN! #foofighters pic.twitter.com/Pmdhvl57uu

— Nandi Bushell (@Nandi_Bushell) August 17, 2020

David Grohl accepted the challenge and returned her this Tweet:  
Hey @Nandi_Bushell! Challenge accepted. Haven't played these songs in a loooooong time…..thanks for the inspiration!!! Your move!!! Your friend in rock, Dave (Thanks to my daughter, Harper for letting me borrow her drum set) pic.twitter.com/Ytq47CcZRC — Foo Fighters (@foofighters) August 29, 2020
A bit later, Dave and his family composed a song for her:
Ok @Nandi_Bushell….Round 2! Every superhero needs a theme song. Here's one for you! Mad props to The Grohlettes for the background vocals. pic.twitter.com/js9xBasbpw

— Foo Fighters (@foofighters) September 14, 2020

A so she did for Dave:  
Mr Grohl. The song you wrote for me was truly, truly EPIC! You really are LEGENDARY! I wrote a song for you to say THANK YOU! It's called 'ROCK and GROHL, The EPIC Battle'! I hope you love my song, as much as I love your song for me! @foofighters #EPICBattle pic.twitter.com/z57oxbYFdC — Nandi Bushell (@Nandi_Bushell) October 1, 2020
The story will continue, so if you want to follow it up, these are their Twitter accounts: @Nandi_Bushell and @foofighters
What is the Foo Fighters logo?
This is Foo Fighters official logo:
Another version of Foo Fighters logo:
If you want to have one for your clothes, I bought this one on Amazon , it's very easy to stick.
What is Dave Grohl's Probot?
Dave Grohl had always dreamt of playing with his favourite Heavy Metal singers (Lemmy Kilmister, Max Cavalera or King Diamond).
In 2004 he set up a side project called Probot. As in other occasions he composed all the songs of the "Probot" album. So far it's the only album of this formation, but it was really successful.
🎁 Foo Fighters recommended items
Foo Fighters & Dave Grohl book
Foo Fighters: The band that Dave made, is a book that tells the whole story in detail, in case you still want to learn more about Foo Fighters 😉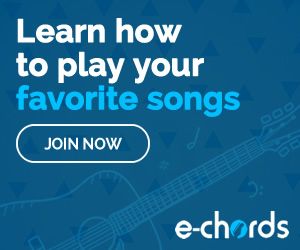 learn how to play
Piano, Ukelele, Guitar, in E-CHORDS they have millions of songs to learn to play your favorite songs.
Foo Fighters Best Album
'The Colour and The Shape' is an album that every music lover must have. It is living rock history and includes Foo Fighters' biggest hit, 'Everlong'.
Foo Fighters T-shirts
A collection of the band's coolest t-shirts, for any size and gender, get yours! 👕
Foo Fighters Live at Wembley
18 amazing tracks on this DVD or BluRay edition of Foo Fighters' most legendary concert 🖤
Latest album, 'Medicine At Midnight'
This special vinyl edition will delight any collector or Foo Fighters lover. It also includes the MP3 version for free.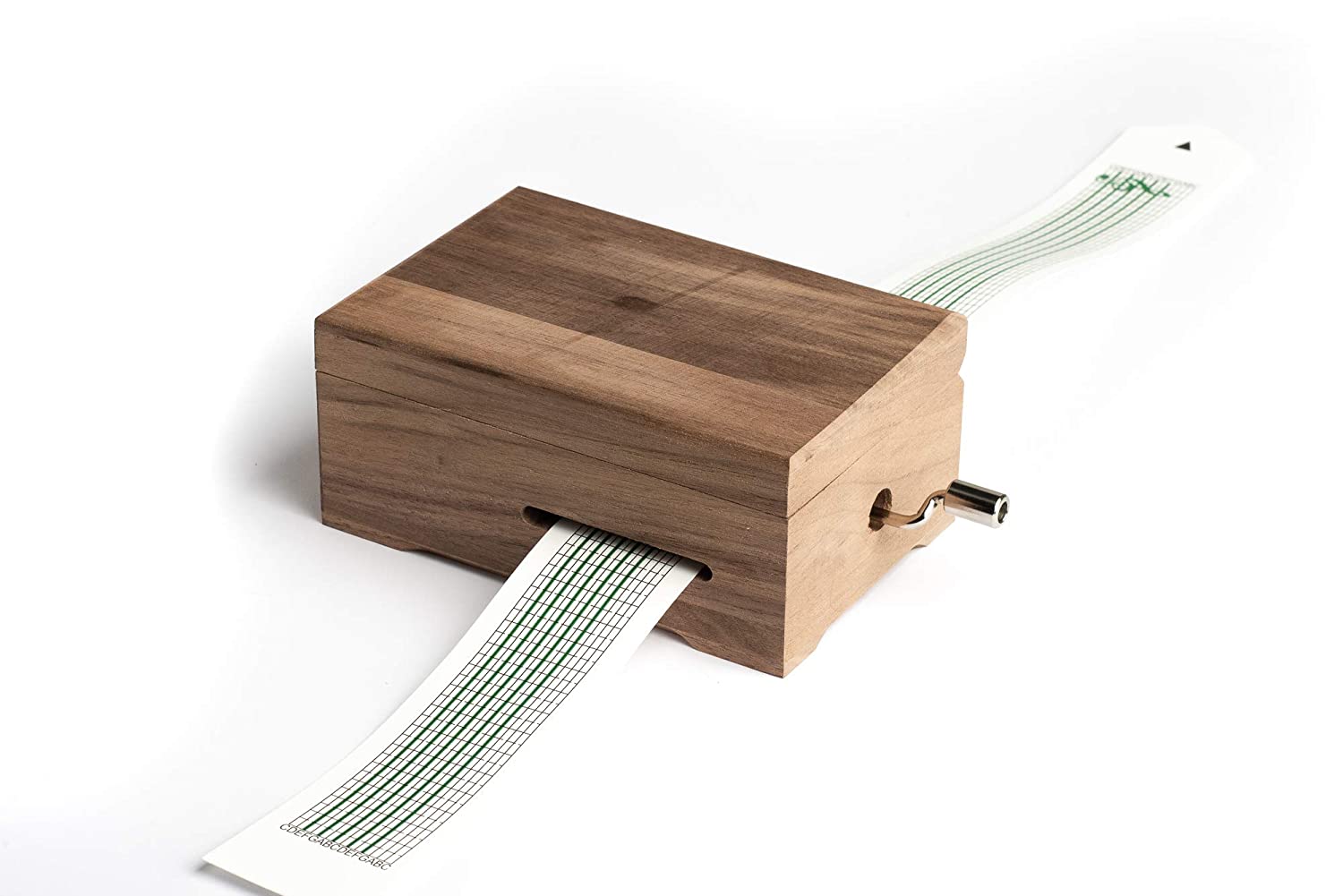 Do you want an original gift? A music box with a melody of your choice or to do it yourself with your favorite song.
Header and Social Media Photo: Foo Fighters Facebook Image