STANDING OUTSIDE THE FIRE
Garth Brooks biography

[1962-2022] Best-selling living artist
Garth Brooks can boast of being the best-selling solo artist in U.S. history, along with Elvis Presley, approaching 160 million records. How has one Country artist achieved so much? This is the life and musical career of a living legend 🤠
3 Songs to know
Garth Brooks
It is one of Garth Brooks' best known songs, included in his second album 'No Fences'.
A new version of the song was released to commemorate the 25th anniversary in 2015.
A song written to inspire people to take risks. A message that Garth himself needed to hear (full story at the link).
You're going to love it!
'All Day Long' was released in 2018 as a preview of 'Fun', Brooks' latest album, which was finally released in 2020.
Even the pandemic won't stop this country star!
Garth Brooks
Trembol Card
🗿 Name:

Troyal Garth Brooks.

🎂 Year:

He was born on February 7, 1962 in Tulsa (United States).

👫 Genres:

Country pop, pop rock and country.

✍🏽 Signature:
🎻 Instruments: Brooks is always attached to a guitar. A Takamine that, according to the singer, he uses "to hide his belly"

😂

💿 Discography:

He has released 12 studio albums during his career, plus 3 albums with Christmas songs and some live and compilation CDs.

🔗 Official Website: garthbrooks.com
You're not rich until you have something that money can't buy
Garth Brooks
Other music stories you're going to love
The Sound of Silence. 2 versions
Bruce Springsteen. Biography and music
Taylor Swift. From Country to Pop
Garth Brooks |
Biography & Albums
Garth Brooks (Tulsa, 1962) graduated from the University of Oklahoma with a degree in advertising. Although he is a sports lover, he gave it all up to start his music career in 1987, when he moved to Nashville to get contacts in the industry.
With nine platinum albums and being the best-selling living artist, he has dedicated his life to music, but also to his family, for whom he retired several times to take care of his daughters.
Learn more about this artist and his discography, in which we can find 12 albums that will make you enjoy Country music like never before.
Chapter 1

| Childhood between Talent Nights and athletics
Troyal Garth Brooks, known simply as Garth Brooks, was born on February 7, 1962, in the city of Tulsa, Oklahoma (United States).
Brooks is the youngest of 6 siblings, 4 of them come from a previous relationship of one of his parents, and a sister born, like him, thanks to the union of Troyal Raymond Brooks, a designer in an oil company, and Colleen Carroll McElroy, a country singer ✨
Needless to say that country music was always present in Brooks' life. His parents used to organize every week "talent nights", in which the kids had to sing or perform parodies 🎭
It is curious how, despite being surrounded by musica at home, Brooks focused on sports during his childhood and adolescence. His main passion, track and field 🏃🏽, although he also had time for soccer or baseball. In addition, he received a track and field scholarship to Oklahoma University, where he also participated in javelin throwing.
In 1984 Brooks graduated in Advertising 🎓 and combined his studies working as a bouncer in a bar.
Already graduated from college, Brooks begins a year later to sing and play guitar with Santa Fe, his own band, in bars throughout Oklahoma.
It was during that year that Brooks was discovered by Rod Phelps, who offered to produce his first single 🎤
In his early days, Brooks opted for rock music when it came to references. Among them, George Jones, James Taylor or Dan Fogelberg stand out, although it was George Strait with Unwound what sowed the passion for country music in Brooks 🌱
Chapter 2

| Career breakthrough
Garth Brooks Much Too Young (To Feel This Damn Old)
In 1985 Brooks moved to Nashville to record his first single.
Along with Sandy Mahl, whom he married in 1986, Brooks lived for a while between Oklahoma and Nashville, where he stayed for good in 1987.
Garth Brooks If Tomorrow Never Comes
Just two years later Brooks released an eponymous album that became a hit, reaching number 2 on the Billboard.
This first single was 'Much Too Young (To Feel This Damn Old)', but the record included many wonderful songs like: Brooks, Not Counting You, If Tomorrow Never Comes and The Dance 🕺🏽
'The Dance', Garh Brooks' favorite song
The Dance was the starting point of Garth Brooks' success, no matter what radio you dialed at the time, the song was always playing. Maybe because of that Garth has always said that it's possibly his favorite track 🌟
To a lot of people The Dacne is a love gone bad song, which you know that it is. 

To me it's always been a song about life and maybe the loss of those people that have given the ultimate sacrifice for a dream that they believed in, like the John F. Kennedy's and Martin Luther King's, and if they could come back I think they would say to us what the lyrics of The Dance says
Garth Brooks Thunder Rolls
After the fame harvested with his first album, in 1990 Garth Brooks released 'No Fences'.
This 2nd work, which remained for 23 weeks at number 1 on the Billboard Top Country Albums Chart, contains legendary songs in Garth Brooks discography, such as: Friends in Low Places, Thunder Rolls and

Unanswered Prayers

.
'No Fences' also stood out for its great sales, more than 18 million albums 💿
In 1991, one year after his previous chart-breaker, Brooks releases his 3rd album, 'Ropin' the Wind'.
The best singles from this album were: The River, What She's Doing Now and a cover of Billy Joel's

Shameless

.
Thanks to this album, which reached number 1 on several charts, Brooks became the first country artist with 3 albums in Billboard 200's Top 20 in one week 📋
The riots experienced in the city of Los Angeles in 1992, led him to write the song We Shall Be Free, a hymn to tolerance that would also serve as a preview of 'The Chase', the 4th album of Garth Brooks' discography.
Funnily enough, the song would be Brooks' first fail in the charts, as it could only reach the 12th position, even though the track was included in the Christian songs chart and received the GLAAD Media Award ⛪
The setback was short-lived for Garth Brooks as his next singles, Somewhere Other Than The Night, Learning to Live Again and That Summer, brought him back to the top of the charts.
In the middle of the summer of 1992, Brooks decided to get ahead of the moment and released 'Beyond the Season', a Christmas classics and unreleased tracks album 🎄
On the personal front, life smiled on him as he and Sandy Mahl have their first daughter, Taylor Mayne Pearl Brooks 👶
Surrounded by controversy for his criticism of second-hand music stores, Brooks released 'In Pieces' in 1993, which took him around the globe on his first international tour 🌎.
Polemic affected the album's performance, even so, it reached Top 2 in the UK with The Red Strokes.
The record also includes his very famous Callin' Baton Rouge, which audiences still chant at all his concerts to this day.
Standing Outside the Fire, Brook's greates classic, deserves special mention.
Garth Brooks Callin' Baton Rouge
In 1994 Garth took part in a tribute album to KISS, recording 'Hard Luck Woman', which he played live on The Tonight Show with Jay Leno. That year was also special for Brooks due to the birth of August Anna Brooks, his second daughter 👶
Chapter 4

| More hits and performance in front of 1 million people
In late 1995 Garth Brooks releases 'Fresh Horses', another career hit led by the song She's Every Woman and followed by a cover of Aerosmith's The Fever.
Brooks again embarked on a world tour.
A year later Brooks had his third and last daughter, Allie Colleen Brooks 🍼 She is the only one who is trying to follow in her father's footsteps in music.
Already immersed in a new year, Brooks released his 7th album, 'Sevens', in 1997. To promote it, Garth starred in a Central Park Concert, a massive show attended by 980,000 people, a record in the history of the famous park 🎶
This new Garth Brooks album included:

Longneck Bottle

featuring Steve Wariner.
Two Pina Coladas, a smash hit.
To Make You Feel My Love, a cover of Bob Dylan's song
In Another's Eye, a duet with Trisha Yearwood, who would later become his second wife ❤️
Garth Brooks Two Pina Coladas
Garth Brooks To Make You Feel My Love
1998 was the year of live music for Brooks with 'Double Live', an album that includes all his greatest hits recorded live, along with some new tracks written during his 2nd international tour. In some of them he features Trisha Yearwood again ✈️
That year he also reissued his six first albums in a special box called 'The Limited Series', adding an unreleased track in each one of them.
🎬 Brooks receives the proposal to play Chris Gaines, a rock and roll singer, on the big screen. The film was never released, but Garth took the opportunity to record 'Garth Brooks in… The Life of Chris Gaines (Gaines' Greatest Hits)'.
In 1999 he also publised Garth Brooks and the Magic of Christmas, his second Christmas album 🎅
Chapter 5

| Retirement, for good?
In 2000 Garth Brooks announces that he is going to retire from music to take care of his daughters, but first he releases 'Scarecrow', an album that does not reap the previous successes.
2001 brings the definitive breakup of his marriage to Sandy Mahl, with whom he signs the divorce that same year after 2 years of separation 💔
Garth Brooks Wrapped In You
After 4 years away from the stage, Brooks begins to feel the need of music, although he decides to wait until his youngest daughter finishes school.
In 2004, he changes company from Capitol Records to Walmart ✒️, with which he reissues all his works under the name 'The Limited Series Compilation'.
During 2005 Brooks leaves for a moment his retirement to participate in several benefit concerts. He also published a new song, Good Ride Cowboy, as a tribute to his friend and country singer Chris LeDoux.
In 2005 Garth Brooks marries Trisha Yearwood. She is also a country singer and Garth has always claimed her to be the love of his life 💍
Garth Brooks & Trisha Yearwood Love Will Always Win
In 2006, The Lost Sessions was re-released, including a duet by Garth Brooks and his wife Trisha Yearwood, Love Will Always Win.
This compilation album was followed in 2007 by 'The Ultimate Hits', another special edition with 30 of the singer's classics, such as 'Papa Loved Mama'.
That year Brooks embarks on a new series of concerts in Kansas, and in 2008 in Los Angeles.
In 2009 Garth Brooks definitively suspends his retirement and performs a residency (series of concerts) in Las Vegas, to where he traveled every weekend from his home in Oklahoma in his private jet 🛫
Tribute to the artists who inspired him
In 2013 Garth Brooks released 'Blame It All on My Roots: Five Decades of Influences', a tribute album to his references in the country pop music.
Chapter 6

| The latest about Garth Brooks
Brooks continues to play one-off gigs until 2014, when he returns with new music, Man Against Machine.
The first single was People Loving People.
On the occasion of the 25 anniversary of 'No Fences', Garth Brooks decides to re-release the album with a new version of 'Friends in Low Places' featuring George Strait, Jason Aldean, Florida Georgia Line and Keith Urban.
Garth Brooks People Loving People
In 2016 Garth Brooks comes stomping back with another single, Baby, Let's Lay Down and Dance, appetizer of 'Gunslinger', the singer's new studio album.
That same year he also released a Christmas album with Trisha Yearwood, titled 'Christmas Together' 🎁
2018 was a prolific year for Garth Brooks:
He got a new single, All Day Long.
Released 'Triple Live', a 3-CD live album.
He embarcked on a tour around the United States called 'The Stadium Tour'.
2020 was an impasse for everyone, although Brooks took the opportunity to carry out with Trisha Yearwood a series of concerts and live shows via Facebook, which brought together some 5 million people 💻
Garth Brooks & Trisha Yearwood Shallow
Garth Brooks today
2021 began with Brooks performing 'Amazing Grace' at Joe Biden's inauguration. In addition, Brooks remains the only artist to have received an RIAA certification for more than 157 million album sales, in addition to his nine platinum albums 💿
In 2022 he continues his 'Stadium tour' in the United States which will conclude with 5 concerts for 400,000 people in Dublin (Ireland).
Garth Brooks, after more than 25 years of experience, is essential in the understanding of country music, a genre he has surpassed, reaping successes to this day with sold-out stadiums all over United States.
🤔 Google most searched questions about Garth Brooks
Who is Garth Brooks' wife?
Garth Brooks was married for 15 years (1986-2001) to Sandy Mahl, with whom the vocalist had three daughters, August Anna, Taylor Mayne Pearl and Allie Colleen Brooks.
They divorced and Garth Brooks remarried the love of his life, fellow country singer Trisha Yearwood.
How many records has Garth Brooks sold?
Brooks has sold more than 170 million records throughout his career, a figure that has helped him to be named by RIAA as the artist who has sold more albums in the United States, ahead of even Elvis Presley.
But, if we talk about a specific work, Double Live, released in 1998, takes the first place in the list of his best sellers. This live album has sold more than 21 million copies since its release 💿
Who is Chris Gaines?
In 1999 Brooks worked with his production company, Red Strokes Entertainment, and Paramount Pictures in the film 'The Lamb', where the singer would star. The film revolved around Chris Gaines, a rock singer that used to flee from cameras. 
As a way to promote the film, Brooks took Chris Gaines identity and released 'Garth Brooks in… The Life of Chris Gaines', as part of the film's soundtrack.
Although The Lamb was never released, this brief album gave Brooks the opportunity to explore other musical genres away from his usual country sound.
How many daughters does Garth Brooks have? Does any of them sing?
August Anna, Taylor Mayne Pearl and Allie Colleen Brooks are Garth Brooks' three daughters, the fruit of his first marriage to Sandy Mahl.
Although all three grew up with music, only one has followed in her father's footsteps in the world of country music. We are talking about Allie Colleen Brooks, the youngest daughter of the singer, who has recently released her debut album 'Stones' 🐂
🎁 Garth Brooks
best-selling items
Best album: Garth Brooks In Pieces
What for us is Garth Brooks' best album, which includes our favorite song, Standing Outside the Fire, it's a must have!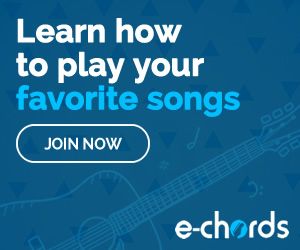 Learn to play like the best
Piano, Ukelele, Guitar, in E-CHORDS they have millions of songs to learn to play your favorite songs.
Garth Brooks Triple Live Deluxe
For fans of Garth Brooks, a walk through all his best live songs.
Garth Brooks Book
Full-cover overview of the first five years of Garth Brooks' career, with the text written by himself plus five CDs.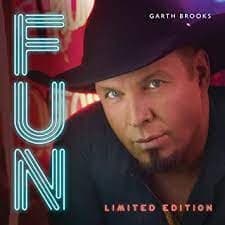 Latest album: Garth Brooks FUN
FUN is a great Country album that brings us close to the feeling of his first works.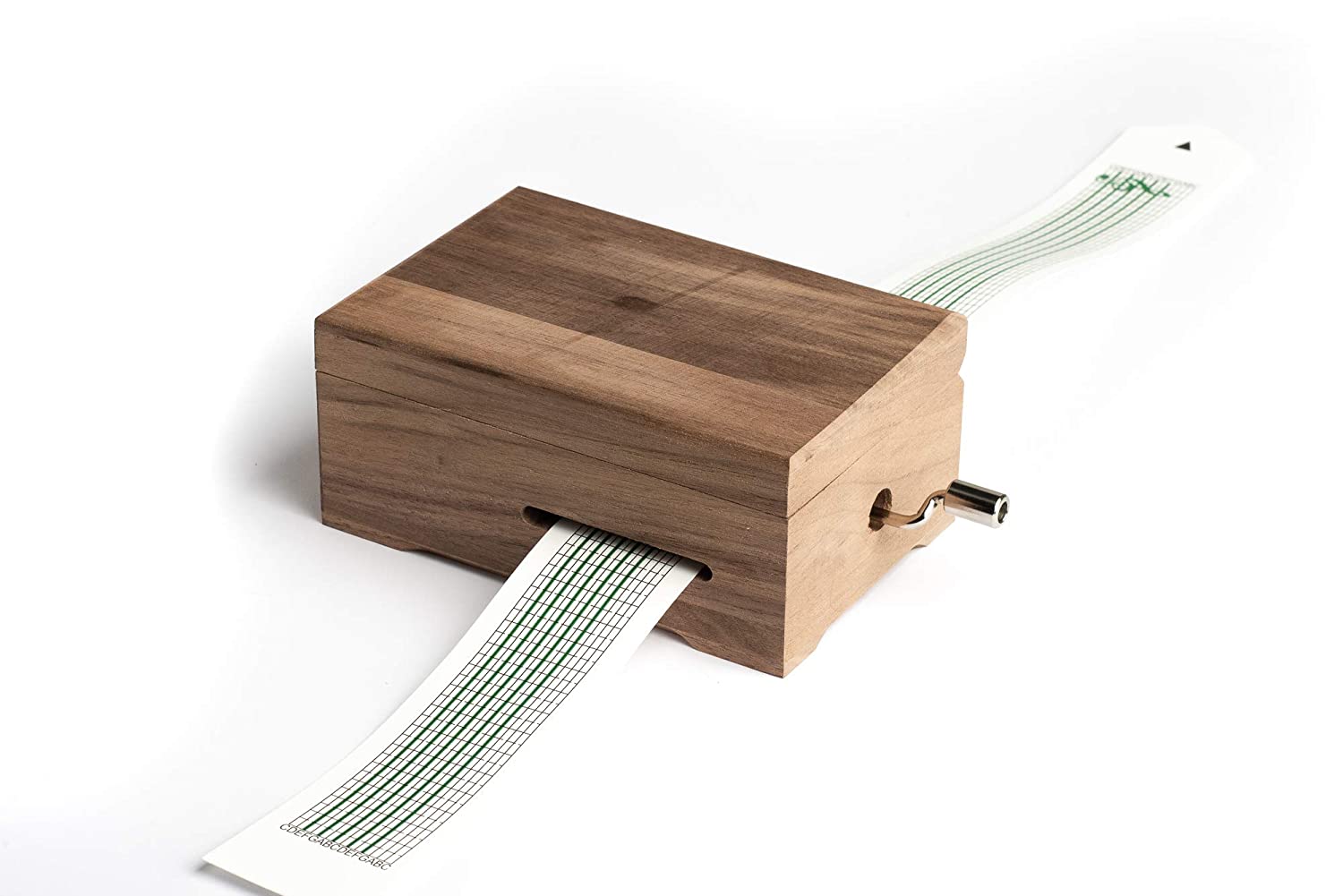 Do you want an original gift? A music box with a melody of your choice or to make it yourself with your favorite artwork.
Header and Social Media Photo: Garth Brooks Facebook Image