Jack Savoretti Biography

[1983-2022] A troubadour with a raspy voice that captivates
Jack Savoretti is a British singer-songwriter of Italian-German descent. With this combination and his passion for European and Mediterranean music, he has dedicated his career to dazzle audiences with melodies from other eras, adapted to our time and sung with that raspy voice that makes him so special.
3 songs to know
Jack Savoretti
What more can I do? (2019)
Who's hurting who? (2021)
Jack Savoretti
Trembol Card
🗿 Name: Giovanni Edgar Charles Galletto Savoretti

.

🎂 Year: Born on October 10, 1983 in Westminster (United Kingdom).
👫 Genres:

Pop, Folk and Rock, all with a Mediterranean vibe.

✍🏽 Signature:
🎻 Instruments: Jack Savortti plays guitar, piano and harmonica.
💿 Discography: He has released 7 studio albums, some with deluxe editions.
🔗 Official Website: jacksavoretti.com
My music is melancholic, Mediterranean, and always has one intention: to fill the day to day with romanticism. To make it better.
Playing connects me with the universe and with myself.
Jack Savoretti
Other music stories you're going to love
The Sound of Silence. 2 versions
Bruce Springsteen. Biography and albums
Michael Kiwanuka Life and Folk Music
Jack Savoretti |
Life and albums of the British troubadour
Jack Savoretti (Westminster, 1983), is a British singer-songwriter whose Polish, Italian and German ancestry has greatly influenced his music and outlook on life.
His love for poetry since he was a child and his sensitivity are impregnated in all the songs of his 7 albums, although he almost retired after the 2nd record, due to a strong dispute with his record label.
Fortunately, he regained the helm of his career and continues to grow his music with European dyes. Europiana, his new album in 2021, is a clear reference to that past and to his bright future.
Chapter 1

| Bad at school, good at poetry
Giovanni Edgar Charles Charles Galletto Savoretti, known as Jack Savoretti, was born in Westminster (London) on October 10, 1983.
His mother was half Polish, half German and his father Italian. All Europe in his veins.
He grew up in London until he moved to Lugano (Switzerland) at the age of 7 🍫
He was not good at school, he had a hard time studying because he was not interested in the subjects.
Everything would change the day he was given a poetry homework assignment. He loved it, and got his best grade so far.
That's when his mother got the idea to dust off an old Spanish guitar she had inherited from her grandmother and told Jack to try setting his poem to music. It worked! In fact, Jack explained:
It wasn't very cool to show your 16-year-old friends a poem, but if you sang a song it was something else.
He couldn't stop, he wrote constantly, every day, it became his way of interacting with the world.
Savoretti's first gig was Bob Dylan in a half empty hockey stadium in Zurich in 1999, aged 15
Chapter 2

| Escaping the Twin Towers attack
Jack is a big soccer fan ⚽, his team being Genoa. When he was young he played a lot and laughed at the difference between Italian and English coaches: the former told him, "defense, defense, close to your teammates", and the English, "run, run, run".
When he turned 17 his parents bought him a ticket to go to the United States where he was going to study "film school". It was September 11, 2001… while his plane was flying he heard a message from the pilot saying that the Twin Towers had been attacked 🛬
From then on his experience in America went from bad to worse and he soon returned to England.
Jack Savoretti's history with airplanes has always been eventful. He has suffered 4 emergency landings and once even a lightning struck the plane he was traveling in. Fortunately, nothing has ever happened to him.
Shelly Poole and Jack Savoretti Hope
One day Jack was getting a haircut with his regular hairdresser, he told Savoretti that Anne Barrett, owner of the De Angelis label, which carried other artists such as Natalie Imbruglia, had recently stopped by. Of course, Jack asked her to introduce them.
Before long he was auditioning for her and signing his first contract at 18 🖊️
One of his first moves was to travel to the United States to make a name for himself there. He performed on a show and had a little promotion, but little else.
In 2005 Savoretti made 2 duets with Shelly Poole called: Anyday Now and Hope; but it would not be until 2006 that he would release his 1st single, Without.
The video was filmed in Mallorca, Spain.
It entered the UK charts, albeit at number 90, and was also championed by BBC Radio 2.
In 2007 he finally released Between the Minds, his first album, a DIY work as a proper singer-songwriter would do 😼
That same year he made his television debut on GMTV with Dr. Frankenstein, which Jack defined as a lullaby for adults.
The album had lots of good songs like: Dreamers, Black Rain, Between the Minds or Soldier's Eyes.
Jack Savoretti Soldier's Eyes
Jack Savoretti One Man Band
At that time the label came up with the idea of Jack doing a mini-tour playing in cafes to promote the album. They reached an agreement with the Caffé Nero chain ☕ being the first artist to do something similar.
This documentary summarizes the interesting experience that led to the re-release of the album.
He caught the attention of singer Corinne Bailey Rae who invited him to be an opening act on her European tour. Later Gavin De Graw would do the same.
In 2009, after several delays, Jack Savoretti releases 'Harder than Easy', and does so with a song that he offered to his fans for free, 'Him and Her'.
He also wrote One Day for a film called Post Grad.
That he was an exceptional singer was never in dispute – those gorgeous, gritty, soul-soaked vocals that caused such a fuss when he first emerged and saw his DIY debut, 2007's Between The Minds, championed by Radio 2 – but by his own admission, his early work was him finding his feet.
Although the album was really good and he was an exceptionl singer, he was still finding his feet.
The label started pushing him to change his style to something more commercial, dropping his folk-acoustic, dreamy, soulful style. They even suggested he change his last name because it sounded too much like "world music 🌍".
He was not ready for all that change and did not want it at all. It was an awful time, which also coincided with his wife's first pregnancy, so he could not be of much support to her.
In 2010 Jack Savoretti was done with the label and quit making music:
He had had enough precariousness in his life as an independent artist.
He was tired of commercial failures and being considered a future star.
He'd spent two years (and all of his savings) in legal dispute with a former manager.
I thought that was my run, I'd had fun and now it was time to get a proper job. I was done with music and, honestly, I didn't mind.
Jack Savoretti Breaking the Rules
The bad times gave him the opportunity to bring out everything he had inside and put it down on paper in the form of a song. Which in 2012 would result in his 3rd album, Before the Storm. Jack recalls:
As soon as I said, 'screw this', I couldn't stop writing.

I wrote out of anger, although the songs were more of a cry for help. It was the best, most personal music I'd ever made.

I realised I had really learnt how to write, how to express exactly what was in my head
The album was very well received by critics, which allowed him to become known in and out of the UK.
He released a beautiful song with Sienna Miller, 'Hate & Love'.
The singles 'Knock, Knock', 'Breaking the rules' and 'Take me Home' did very well. HE even set a competition for fans to cover the last single, winning the chance to tour with Savoretti 🤷🏽
Jack Savoretti Take me Home
Chapter 4

| Take over the controls
In 2014 Jack Savoretti signed for the first time with a major label, BMG. The following year, he would release Written in Scars.
The album was totally influenced by his European family roots.
The heartbeat of the album was rhythm. Everything revolved around groove, drums and bass. In fact, Jack completely changed his songwriting process and wrote the music before the lyrics.
Written In Scars largely deals with struggle, or rather overcoming struggle ✊🏽
 The album is not to be missed, that's why it reached the Top 7 in the charts:
Home: his best known track, whose video was shot during a soccer match at the stadium of Genoa, Jack's father's hometown, and of which he is a fan. Fortunately his team won that day 😂
Nobody 'Cept You: A cover of a Bob Dylan song, which in Jack's words, "saved his life", because he heard it at the time he wanted to quit music and the song inspired him to keep going.
The Other side of Love: In the video you can see Jemma Powell, Jack Savoretti's wife, pregnant for real and being treated aggressively by Rafe Spall, actor and Jack's great friend (their little daughters are best friends 👩🏻‍🤝‍👩🏽).
Jack Savoretti The Other Side of Love
Jack Savoretti When we were lovers
In 2016 Jack released his fifth album 'Sleep no more', with kept him on the road for three to four years, including a John Legend European support tour.
At this time, he performed his first concert in Portofino, which is a little hidden away port about a 30-minute drive from Genoa, Italy, where Jack's family is from. He grew up going there every summer ⚓
In 2018 he featured on Kylie Minogue's 'Music's Too Sad Without You'.
Jack Savoretti's paternal grandparents hid in the mountains near Genoa during World War II. His grandfather was part of the Italian Resistance that liberated the city. A street in Genoa was named in his memory 🛣️
Chapter 5

| His first No. 1, Singing to Strangers
In 2019 Jack Savoretti moved with his whole band to Rome to record his new album in Ennio Morricone's studio. He wanted to do it in a few days surrounded by a unique environment.
The result was his 3rd consecutive gold album 📀 and his first UK number one, Singing to Strangers.
That's my job: I sing to strangers. That is what I've spent most of my life doing. And I think that was my way of validating my career, saying: this is how we got here. And also to anyone else out there: you want to do this? Go sing to strangers!
Jack Savoretti Love is on the Line
Jack Savoretti was invited to present the album on the popular British program 'The Graham Norton Show', singing 'Catapult'
The performance gave an even bigger boost to Singing to Strangers, making it a break-out album, shifting over 120,000 copies and selling-out venues as large as the iconic Wembley Arena.
All this led Jack to release a new version of the album called 'Singing To Strangers: Special Edition', with 10 new songs, collaborations with Mika (Youth and Love) and Sigma (You and me as one), even a Christmas song called: Christmas Morning.
Who is Jack Savoretti's wife?
Jack Savoretti is married to actress Jemma Powell. They live in Oxfordshire with their three children and have a house in Formentera, Balearic Islands.
Jemma gave voice to the famous Doctor Who in the television series.
They do not usually lavish much in public, but on one occasion Jack unvelied how they met:
Jemma and I met at a party in Notting Hill. I'd just come back from a boys' trip to Italy and was feeling pretty wrecked.

I was on my way out when I saw her. It was one of those lightning-bolt moments. I thought: "I have to stay for one more drink."

The next week, I was songwriting around the corner from where Jemma was working as a waitress.

I said to the writer I was with: "Listen, man, I can't write. I met this girl and I'm completely infatuated."

I made him walk past the restaurant to see if she was there, and she was. When Jemma saw me, she ran to the bathroom. I thought: "That's not good."
Chapter 6

| New album in 2021, Europiana
With Europiana Jack Savoretti repeated the experience of the previous album and recorded it in only 10 days at the famous Abbey Road studios.
The album debuted at the top of the UK album chart, becoming Savoretti's second number one in the country.
Jack started writing songs about loneliness and anxiety. Then he thought, he wasn't going to want to sing any of that stuff, and he didn't think anyone will want to hear it. He explained:
Europiana is not a sound, it is a reference to the aspirations and emotions it evokes. It is the music of my childhood summers, recreated for today.
Jacke Savoretti Too Much History
Jacke Savoretti War of Words
Europiana is an excellent album, with a certain retro touch and a fresh air that takes us back to summer nights on the Mediterranean coast 🌊
There are clear reminiscences to classic European singers of the 50s, 60s and 70s, such as Salvatore Adamo, Raphael or Julio Iglesias.
One of the best songs, and I'm telling you there are many, is the one he recorded with Nile Rodgers, 'Who's hurting who'.
By the way, if you look closely, you will discover his wife and children doing backing vocals on another marvelous song that closes the album, 'War of Words'.
Jack Savoretti 2022 tour
I haven't yet had the chance to see him in concert, but they say it's spectacular stuff because he leaves no stone unturned.
In addition, Jack Savoretti has partnered on his 2021-2022 tour with War Child & Plus1 so that £1 from every ticket goes towards the supporting of children and families in communities affected by war throughout the world.
Jack Savoretti paints a picture with each of his songs, telling us stories that get more and more interesting. We can't even imagine how far he will go!
🎁 Jack Savoretti
best selling items
Jack Savoretti's new album, Europiana
So here we are, out of the shadows, a beacon of light emerges. Jack is doing what he does best, music.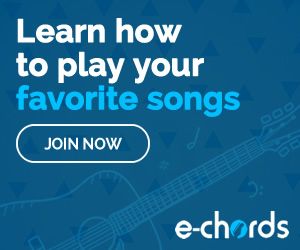 Learn to play like the best
Piano, Ukelele, Guitar, on E-CHORDS they have millions of songs to learn to play your favorite songs.
All Jack Savoretti
All the albums of this Briton who has only just begun to tell his story.
Gold Record (Limited Edition)
A picture with the cover of the album 'Sleep no more', commemorating its sales.
Singing to Stangers (Deluxe Edition)
Special 2 CD edition of Jack Savoretti's best album. Includes the MP3 version of the album for free.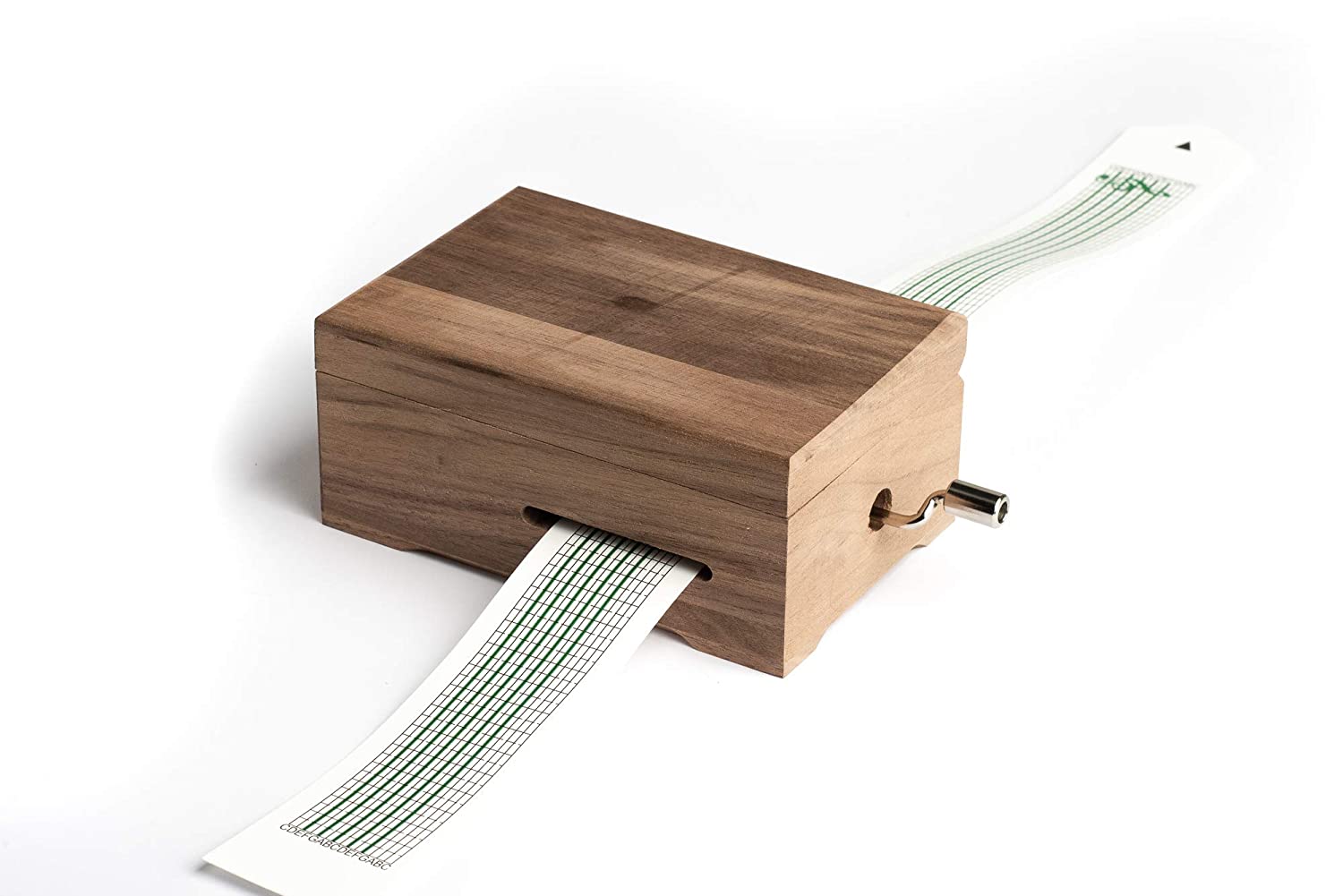 Do you want an original gift? A music box with a melody of your choice or to make it yourself with your favorite artwork.
Header and Social Media Photo: Jack Savoretti Facebook Image