Ricky Martin

Livin' la Vida Loca [1987-2022] Biography of the Latin Pop King
When at 6 you already know that you want to be an artist, it means that you have been born with it. If you then spend your childhood on stage in the greatest Latin boy band of the 90s, 'Menudo' and, above all, if you are committed to your work and also to children's rights, you become the King of Latin Pop, or what is the same, Ricky Martin. We tell you his life and music 🙂
3 Songs to know
Ricky Martin
Ricky Martin Livin' la Vida Loca
Livin' la Vida Loca raised Ricky Martin to the category of greatest international Latin star. It was a worldwide boom, especially in the United States. It is impossible not to move your hips to its rhythm 🕺
Ricky Martin Tu Recuerdo (Your Memory)
It might be because it is live, it might be because he is accompanied by the magical voice of La Mari, it might be because of the Puerto Rican folkloric instrumentation or because Ricky was at peace with himself when he recorded it, but "Tu Recuerdo" deserves a special mention.
Ricky Martin Pausa (Pause)
In 2020 Ricky Martin released Pausa, a very intimate EP (short disc) full of collaborations. Among them, we must highlight the one with Sting, 'Simple'.
Ricky Martin
Trembol Card
 🗿 Name: Enrique José Martín Morales
🎂 Year: He was born on December 24, 1971 in San Juan (Puerto Rico). 
👫 Genres: (Latin) Pop.
😎 Nickname: Latin Pop King/Star.
♈ Icon: He doesn't have an official logo, but his Non-profit Foundation does
Just in case no one told you today:
–  Good morning,
– You're beautiful,
– I love you,
– Nice butt
Ricky Martin's Tweet
Do you want to discover the story and music of other great artists?
Ricky Martin
Livin' la Vida Loca  
| Life and Music
Ricky Martin enjoyed a healthy family environment, he had his bike, his girlfriends, and the beach, despite the fact that his parents divorced when he was very young.
From the age of 6 he already had in mind that he wanted to be a star and he asked his father to make him a professional photo book.
He acted in multiple commercials until at age 12 and after 2 failed attempts, he was accepted into the most famous Latin boy band in history, Menudo.
Ricky Martin Fuego Contra Fuego (Fire against Fire)
After 11 albums with Menudo, he had to leave the band at 17 because of the rotating policy of the group, returning to be a high school student.
Ricky continued to feel that show business was his way, and he went to Mexico to perform a play, 'Mama Ama el Rock (Mum loves Rock)' and then a soap opera "Alcanzar una estrella (Reach a star)", which was a success. Then, he was hired by SONY record company.
1991. First album, Ricky Martin
Ricky only earned 1 cent for each album sold. What a contract! 🕵
Ricky Martin Fuego de Noche, Nieve de Día (Fire at night, Snow at day)
1993. Second album, Me amaras (You will love me)
This album convinced both critics and fans.
Ricky went to Hollywood to take part in 'General Hospital' series. He was not widely accepted for his Latin accent. He joked years later "what could have been more difficult than being Latino and gay?!" 😅
1995. The first great hit of Ricky Martin 'Maria' from the album "A Medio Vivir (Half Live)"
He took Europe by storm and the Ricky-mania began.
1996. He got a role on Broadway in Les Miserables. It is his favorite role ever.
1998. Year of the great international success of Ricky Martin thanks to "La Copa de la Vida (The Cup of Life)" from his album "Vuelve (Return)"
It was the official song of the Soccer World Cup in France. His performance in the final was seen by more than 1 billion people.
It was also named Best Latin Song at the Grammys. Ricky's performance drew a general ovation and opened him the doors to the American market.
Ricky Martin La Copa de la Vida (The Cup of Life)
1999. Ricyk releases his first album in English, called like him, "Ricky Martin". It includes the biggest hit of his career, Livin' la Vida Loca.
It became the most successful album debut on the Billboard charts by a Hispanic artist.
2000. Taking advantage of the momentum, he quickly released another album in English "Sound Loaded"
The impact in the American market was lower.
Media and fans began to wonder about his private life and sexuality.
Ricky Martin Private Emotion
Ricky Martin Come With Me
Ricky Martin needed a break so he went to India and Nepal, falling in love with their culture and philosophy. He began to meditate and practice Kriya Yoga.
In the trip he could realize the serious social problems in the area, such as girls trafficking. It impacted him so much that in 2002 he created the Ricky Martin Foundation to fight for children's rights.
2003. Ricky Martin returns with a new Spanish album "Almas del Silencio (Silence Souls)", and in 2005 he releases his eighth rercord, this time in English, "Life".
Ricky Martin Con Tu Nombre (With Your Name)
2006. This year was another turning point in Ricky's career due to his MTV Unplugged (acoustic album recorded live)
2007 a 2010. Ricky Martin left his career on hiatus to raise a family
In 2008 he had twin boys, Matteo and Valentino, born to a gestational surrogate mother.
In 2010 he made his homosexuality public 👨‍❤️‍👨, although later in 2016 he declared he was bisexual, in fact, he had a relationship of almost 14 years with Rebecca de Alba (Mexican host) 💑
2011. It is the year of his return to music with "Música + Alma + Sexo (Music + Soul + Sex)", which worked very well
Ricky returned to acting as well, first to Broadway for a role on the show Evita and then to the TV show Glee as a Spanish teacher.
In 2013 and for several years he would be coach on The Voice Australia.
Ricky Martin La Mordidita (The Little Bite)
2015. Ricky realesed his new album "A Quien Quiera Escuchar (To Whoever Wants to Listen)".
He won the Grammy for Best Latin Pop Album.
The record includes the mega-hit 'La Mordidita' which has more than 1 billion YouTube views.
Ricky Martin y Maluma Vente Pa' Ca (Come Here)
2016. La Mordidita was a great hit, but nothing compared to Ricky Martin and Maluma 'Vente Pa' Ca' duet which reaches almost 2 billion YouTube views. A record! 🎉
It's also a great year personally for Ricky. He began dating Jwan Yosef, a Syrian-Swedish painter with whom he got married later.
In 2017 he would do a residency in Las Vegas with the show 'All In'.
In 2018 he would be nominated for an Emmy for his participation in the series American Crime Story.
He had 2 more children: Lucia and Renn Martin-Yosef 👨‍👨‍👧‍👦
2020. Ricky releases the first part of his latest album "Pausa (Pause)".
The album has a special version with an improved headphone listening experience called 'Headphone Mix'. This is due to a new technology, 'Orbital audio technology', which Ricky is going to expand through a new company 'Martin Music Lab'.
In 2021, Ricky Martin joined Carlos Vives in 'Canción Bonita (Beautiful Song)', a positive tune dedicated to his Puerto Rico, as well as 'Qué rico fuera' featuring Paloma Mami.
During the end of 2021 we could see Ricky Martin, along with Enrique Iglesias and Sebastian Yatra on a successful 2 month tour of American cities, the 'Enrique-Ricky Live Tour'.
Ricky confessed those physical things that are necessary in his day to day life: Nag Champa incense, hand alcohol, anti-aging serum, eye cream and eye drops, workout gloves and vegan protein powder, Syng Cell speakers, Loewe 7 cologne, and Terrelique sandals, which are made from recycled plastic in Turkey by displaced Syrian artisans 👟
2022 brought new music by the Puerto Rican artist, the EP 'Play', introduced with 'Otra Noche en L.A. (Another Night in L.A.)', the latest from Ricky Martin.
2023 will see Ricky performing his new songs in Argentina, Uruguay, Chile, etc.
Ricky Martin live (Facebook Image)
Ricky Martin is considered a Latin Heartthrob, but behind the sex symbol there is a lot of work and discipline, and most of all, love for music.
He knows how to sing, dance and entertain, he is a hurricane on stage, he is 'The King of Latin Pop'.
🤔 Google most searched questions about Ricky Martin
Did Ricky Martin sing in Menudo (Latin boy band)?
Yes, as we mentioned in his story, although he was already modeling and participating in advertisements at the age of 12, his musical career didn't begin until 1984 when he replaced a member of the children's group "Menudo", which was one of the biggest Latin boy bands in history.
He was in the band for 5 years.
If you are curious, here is a video singing "Oh my Love", a bit geek
!
How old is Ricky Martin?
Ricky Martin is 48 years old (in 2020).  He was born on December 24, 1971 in San Juan, Puerto Rico.
By the way, just in case you are wondering if Ricky Martin is his real name, well! it is. His full name is Enrique Martín Morales. 
Does Ricky Martin have children? and, who is Ricky Martin's husband?
Valentino and Matteo Martín, Ricky Martin's kids were born in 2008, they were conceived through artificial insemination and later implanted in a surrogate. This is a photo of Ricky Martin and his kids:
Since 2016 he has been on a relationship with Jwan Yosef, a Syrian artist whom he secretly married in 2017.
Later, in 2018, Ricky Martin and Jwan Yosef announced the birth of their daughter, Lucia Martin-Yosef and in 2019, they had Ricky Martin's fourth child, Renn Martín-Yosef.
Has Ricky Martin been on Glee (American series)?
"Glee" is a famous American series about a high school choir. They cover songs by multiple artists in all episodes. If you have not seen it, I recommend it.
Back to Ricky Martin, he participated in an episode of the third season called "The Spanish Teacher", singing some songs with Glee cast like La Isla Bonita (The Beautiful Island) or Sexy and I Know It.
🎁 
Buy or Give Ricky Martin
Ricky Martin MTV Unplugged. ¡Essential!
His best record, live and sung from the heart. A sure hit.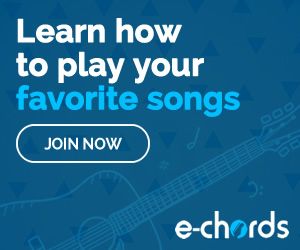 Learn how to play like Ricky Martin
Piano, Ukulele, Guitar… on E-CHORDS you will find tons of song to learn how to play like Ricky Martin
All Ricky Martin
All his records, greatest hits compilations, books and gifts.
Ricky Martin's children book
Written by Ricky Martin for his kids, "Santiago the Dreamer" tells the story of a boy who wants to become a star, does it remind you of someone? 😁
Ricky Martin ME
An intimate book of memories about the trajectory of an artist who has sold more than 60 million albums.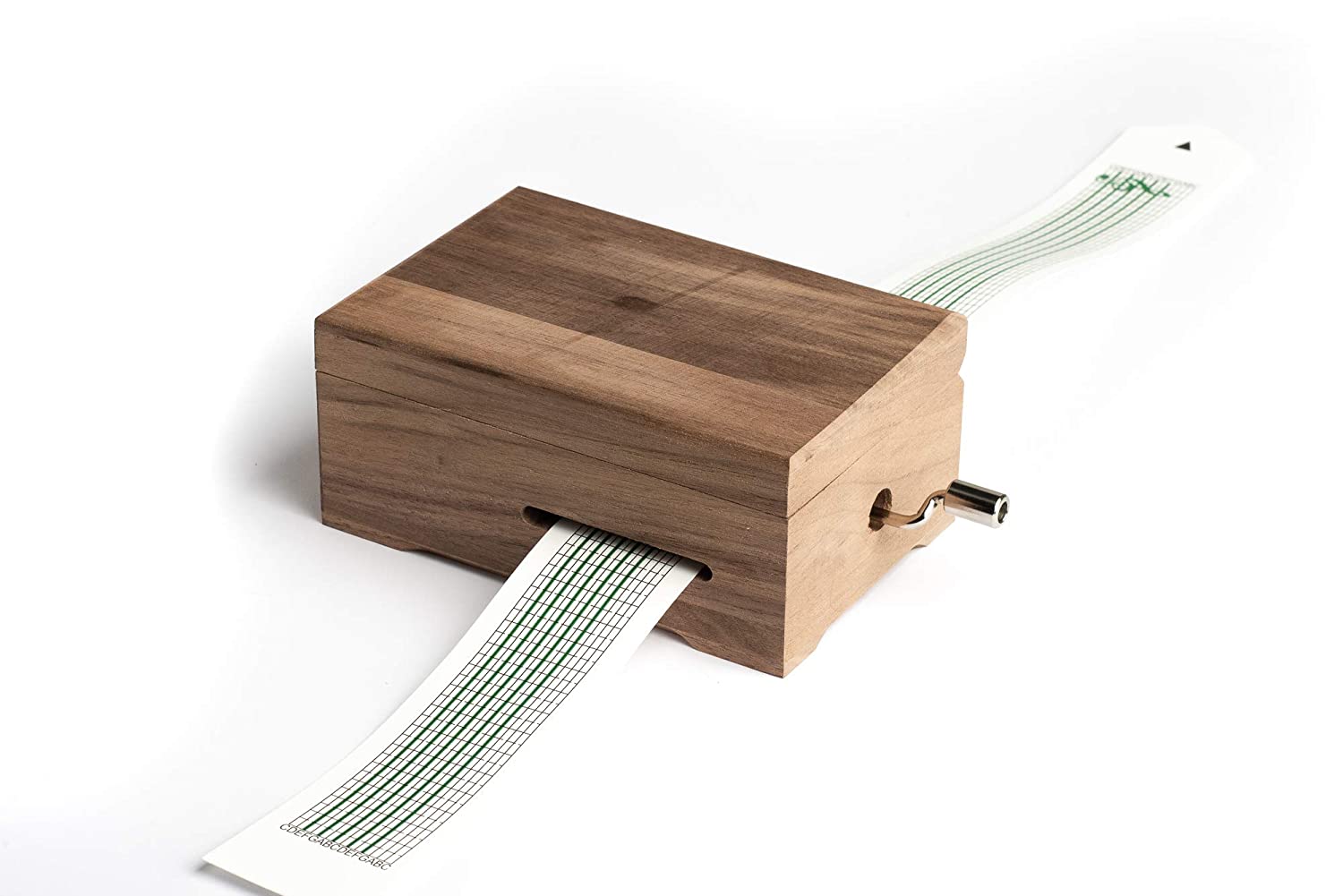 Do you want an original gift? A music box with a melody to choose from or to make it yourself with a Ricky Martin theme.
Header and Social Media Image by Ricky Martin Facebook Page