Natalia Jimenez Biography

[1981-2022] From La Quinta Estacion to becoming a Mexican diva
La Quinta Estacion was a Spanish group that reached unimaginable heights of success in the 2000s. It was thanks to their mix of Spanish and Mexican sound, and to a girl whose voice is a true diva, Natalia Jimenez. This is the story of the band and Natalia, who has a Mexican heart!
3 Songs to know
Natalia Jimenez and La Quinta Estacion
Natalia describes the composition of this song as cathartic and very personal.
Pop and mariachis, an irresistible combination 😄 The story of the song is very cool.
2nd part of the best Mexican tunes in the voice of Natalia Jimenez. Here is 'Que bueno es tenerte' feat. Banda MS de Sergio Lizárraga
Natalia Jimenez and La Quinta Estacion
Trembol Card
🗿 Name: Natalia Altea Jiménez Sarmento. Along with Ángel Reyero and Pablo Domínguez founded La Quinta Estación.
🎂 Year: Natalia was born on December 29, 1981 in Madrid (Spain). The band was founded in 2000 and disappeared in 2010.
👫 Genres: Pop, Rock and Rancheras.
✍️ Signature: This is Natalia Jimenez signature
💿 Discography:With La Quinta Estación, Natalia released 4 studio albums (as well as compilations, live and acoustic albums). As a solo artist, she has already released 5 albums 
🙋 La Quinta Estacion Members: Natalia Jiménez, Ángel Reyero and Pablo Domínguez, the latter didn't take part in the band's last album.
I have sacrificed many things: my family, my friends, my country, even the Serrano ham and barnacles, but I am super grateful with my life. Although every time I look back and think about it… I shit my pants.
Natalia Jimenez
Other music stories you're going to love
Ricky Martin biography & music
Marc Anthony the king of Salsa
Mago de Oz. Best Spanish Rock
Natalia Jiménez & La Quinta Estación |
Biography and music
La Quinta Estacion is a band with Spanish components, but Mexican soul. From 2000 to 2010 they became a reference of Latin Pop-rock with their 4 albums.
From the initial trio formed by the voice of Natalia Jimenez and the guitars of Angel Reyero and Pablo Dominguez, conflicts left it in a duo and finally in a solo career for Natalia.
Natalia Jimenez has already signed her 5th album as a soloist, with a huge success carrying Mexico as a flag, despite being from Madrid. Discover her story: singing in the subway, begging for food, running away from her wedding, adored diva … a roller coaster of emotions.
Chapter 1

| Natalia Jimenez joins La Quinta Estacion
Natalia Altea Jiménez Sarmento was born in Madrid on December 29, 1981. Many of her relatives were musicians, which led her to play a tiny keyboard they had at home when she was very young. However, when she asked her father for a real piano, he told her that it was very costly and got her brother's guitar in exchange.
With that same guitar Natalia Jimenez began to sing in the subway and in the street. For her it was a necessity, her way of expressing herself, although when her parents found out she got a good scolding 🤷
She hated going to school! Natalia explained that the other kids picked on her a lot.
When she became proficient with the guitar, she formed a group, but they abandoned her:
They were on their way to a music contest she wanted to play in, and they got scared. She had to play alone, even so, she beat the 17 other heavy metal bands that participated 🥇
It was the year 2000, a friend from school who also sang wanted to leave her band and told her that they were looking for a singer, so there she went.
It turned out that the band was a group of 6 kids between 17 and 18 years old, totally unknown, who called themselves La Quinta Estacion.
In the documentary video you can see a few seconds of the pseudo-audition.
La Quinta Estacion Documentary 
Pablo Dominguez (guitar and bass of La Quinta Estacion) was already in the band, but Angel Reyero (guitar of La Quinta Estacion) was not yet part of the group.
Angel used to rehearse at the same place as La Quinta Estacion, called Ritmo & Compás. He liked to stay listening to them when he finished.
The day that due to an argument the guitarist left the band, he jumped in with his amp and started playing with them. Nobody asked any more questions, and he joined the band 👻
Chapter 2

| Cross the Atlantic to… succeed?
Already with Natalia as frontwoman, La Quinta Estacion records a demo with 4 songs, but they begin to argue and break up.
One day, one of the members of the band called Sven Martin, friend of the guitarist, Pablo Dominguez, through a contact, manages to get the demo to a Mexican manager who was spending a few days in Madrid.
The manager liked it very much and asked for more songs and some photos in 4 days.
At that moment La Quinta Estación were already just Natalia, Pablo, Angel and Sven. In no time at Christmas 2000 they write some songs and give them to manager.
3 months later the Mexican manager calls them and tells them that they have to go to Mexico because he is going to produce their album.
La Quinta Estación ¿Dónde Irán? (Where will they go?)
In 2001 they move to Mexico to live in a pretty bad hotel and Sven decides to return, leaving La Quinta Estacion in the 3 official members of the band: Natalia Jimenez, Angel Reyero and Pablo Dominguez.
In 2002 they release only in Mexico their first album 'Primera Toma (First Take)'.
Natalia Jimenez's voice sounds more youthful, sweet and sharp than it would later become.
The album began to have some repercussion when they chose the song "¿Dónde Irán? (Where will they go?)", for a very popular soap opera in Mexico at the time, Calle 406.
Even though they played many gigs, people saw them as a plastic band, the album did not sell, and things started to go very badly.
There were weeks when Natalia Jimenez and Pablo, the guitarist, had to beg for food.
At that moment they wanted to go back to Spain, but their manager convinced them to stay and record a 2nd album 💿
In 2004 they released Flores de Alquiler (Rental Flowers) in both Mexico and the United States, but not in Spain.
The complicated situation they lived through is reflected in the lyrics of the album, which they wrote thinking it would be the last of their career.
The album is full of honesty and tributes to Mexico.
Natalia's voice says goodbye to the youthful high notes, begins to mature, and precious Mexican touches appear.
The album includes La Quinta Estacion best song, 'El Sol No Regresa'.
La Quinta Estacion Daría (I'd give)
La Quinta Estacion Algo Mas (Something more)
The record was a huge success and they rose like wildfire. Their single 'Algo más (Something more)', confirmed it:
The song was written by Natalia Jimenez. While she was in a bar, inspiration came, she ran home to sing the notes on a tape recorder and at 1:00 a.m. that same night she was recording the song in one take with her manager in the studio. The magic of music!
'Flores de Alquiler' changed the idea that Mexicans had of them, becoming a Pop-Rock band known for their great live performances.
Finally, in the summer of 2014, the band went to Spain on tour getting their first gold record (50,000 sales).
Upon their return to Mexico, they played in one of the biggest venues in the city, the Metropolitan Theater. They were very scared, but the concert was spectacular, and they received a triple gold record (150,000 copies) for their sales in Mexico.
After that they went to the United States, achieving another great success there.
The album would end up selling more than 1 million copies 📀
In 2006 La Quinta Estacion released, 'El Mundo se Equivoca (The World is Wrong)'.
The album was released in Mexico, Spain and the United States conquering all markets.
Natalia Jimenez, whose voice had already acquired maturity and bouquet, went to the next level in this album, with incredible ballads such as: Me Muero (I die), Sueños Rotos (Broken dreams) or Así Eres (You're like that).
The band described the album as follows:
This album has been a little more sentimental; we are talking a lot more about affections and things we have been living here in Mexico.
La Quinta Estacion Tu Peor Error (Your worst mistake)
La Quinta Estacion Me Muero (I die)
The album includes the quintessential ballad of La Quinta Estacion, 'Me Muero (I die)', written by Natalia while she was cleaning the house.
Things got complicated in 2008. The former member, Sven Martin, sued them for continuing to use the name 'La Quinta Estación' that he had supposedly registered.
The rumors about the bad relationship between Pablo, the guitarist, and Natalia and Angel, grew, so much so that Pablo Dominguez left the group.
Although Pablo's official press release said:
To my bandmates I wish you to take La Quinta Estación to places as high as the ones we achieved together, I wish you guys the best, I know you love me as much as I love you!
Natalia declared:
We don't give a fuck what you do.
Even tougher was Angel Reyero, who assured that there was no friendship with him, so they were indifferent.
In 2009, already as a duo, La Quinta Estacion released what would be their last album, 'Sin Frenos (Without Breaks)'.
The album was again a hit, winning a new Grammy for Best Latin Pop Album.
The single Que Te Quería (That I loved you), reached number 1 in Mexico, Spain and the US Latin charts.
It included a duet with Marc Anthony that also became a hit. This is the story behind 'Recuérdame (Remember me)'.
Despite all this good news, at the time there was more talk about Natalia Jimenez's personal life than about the album.
La Quinta Estación Que te Quería (That I loved you)
Did Natalia Jimenez leave her boyfriend at the altar?
Yes, right on her wedding day, she had doubts, thought her marriage was going to take her away from her artistic career and didn't get married.
It seems that the 200 guests who had come from Mexico were at least able to eat well 🥘
This fact muddied a little the musical part. The press only talked about it, instead of paying attention to the album.
Maybe because of the accumulated fatigue of 10 years together, maybe because of the pending lawsuit for the group's name, maybe because of personal problems, against Natalia's will, La Quinta Estacion split up.
After 8 years living in Mexico, Natalia moved to Miami because of a serious problem that she has never talked about.
She started working with Emilio and Gloria Estefan on a more pop and youthful album and in 2011 her first solo album, 'Natalia Jimenez', was released.
The album debuted at No. 1 on iTunes Latin Pop.
She also started singing in English in songs like 'Real'.
Natalia Jiménez Abrázame Así (Hold me like this)
Natalia Jiménez Quédate con ella (Stay with her)
It would be a while until 2015 when Natalia Jimenez released her 2nd album, 'Creo en Mí (I believe in me)', which, with the single of the same name, would achieve an amazing repercussion, especially in Latin America, surpassing 300 million views on YouTube 📺
While the song 'Creo en mí' was a new boom for Natalia, other songs like 'Quédate con ella (Stay with her)', a composition originally created for mariachi that was reinvented with an electronic base, were also hits.
That same year Natalia Jimenez married her partner and manager for the last 7 years, Daniel Trueba, having their daughter Alessandra a year later.
In 2016 Natalia Jimenez returned with a cover album called 'Homenaje a la Gran Señora (Homage to the Great Lady)', where she sang Jenni Rivera's best songs.
With the album she made an approach towards ranchera music, which would confirm the following years of her career. Natalia explained:
I have the desire to become a figure that I feel is missing, in Latin or Mexican music.
Between several participations in Mexican television as a coach in the music contest La Voz (The Voice), Natalia Jimenez released a fantastic single with Jesús Navarro, 'Nunca es Tarde (It's never late)', in 2019.
That same 2019, Natalia would travel to Mexico City to record, in a private concert, a Mexican music album called 'Mexico de mi Corazon (Mexico of my heart)'.
The album included 16 songs by artists such as Rocío Dúrcal and Juan Gabriel.
The album featured collaborations with Lila Downs, Pedro Fernández, Paquita la del Barrio, Banda MS and Alex Fernández, although the most famous duet was with Carlos Rivera, 'El Destino (The Destiny)'.
Natalia Jiménez and Carlos Rivera El Destino (The Destiny)
Natalia Jiménez and Joss Favela Mi Ego (My ego)
With this album Natalia Jimenez established herself as a great Mexican music diva.
I feel more Mexican than anything else
Once again, she worked as a judge and coach in music programs, both in Spain (Operación Triunfo), Mexico (La Voz) and Colombia (La Voz Kids).
All this until 2021, when she put on her Mexican long dresses again and recorded a new cover album, 'México de mi Corazón 2 (Mexico of my heart 2)'.
In 'México de mi Corazón II', Natalia Jimenez featured number one Latin artists such as: Joss Favela, Banda MS, Gerardo Ortiz, Ana Bárbara and Los 2 de la S.
It is an album with more traditional mariachi instrumentation and more regional Mexican music.
Each performance was recorded in a different location in the central state of Guanajuato, Mexico.
Natalia Jimenez live (Facebook Image)
The road of life took her from Spain to Mexico, her courage, her sympathy and that voice that mixes heavy, copla and ranchera, continue to consecrate her. We will follow Natalia Jiménez until the 5th station (La Quinta Estación) 🚉, or the 6th, or…
🤔 Google most searched questions about Natalia Jimenez and La Quinta Estacion
Why were they called La Quinta Estacion (The Fifth Station)?
The group chose the name 'La Quinta Estacion (The Fifth Station)', because it was the distance in subway stops that a member of the initial group lived from the rehearsal place.
They also explained that it was something poetic, because the year has 4 seasons and the 5th is unknown ('estacion' in Spanish means both 'station' and 'season').
How do you spell La Quinta Estacion?
While the band's name is spelled with letters "La Quinta Estación" (the word 'station', in Spanish is written with an accent 'estación'), it is found in multiple ways:
La 5ª Estación
La 5ta Estación
La 5a Estación
La 5 Estación
Does Natalia Jimenez have children?
Yes she does. Natalia Jimenez had a daughter in 2016 with her husband at the time, Daniel Trueba.
The girl's name is Alessandra Trueba Jimenez.
Natalia occasionally publishes photos with her on her social media:
What is Natalia Jimenez's husband's name?
Natalia Jimenez's husband was her manager Daniel Trueba.
They were more than 6 years together before getting married in 2015. The following year, 2006, they had their daughter Alessandra.
In 2021 they announced their separation.
🎁 Natalia Jimenez and La Quinta Estacion
best selling items
Natalia Jimenez 'Mexico de mi Corazon II'
Natalia Jimenez's new album in 2021, with 15 songs dedicated to her beloved Mexico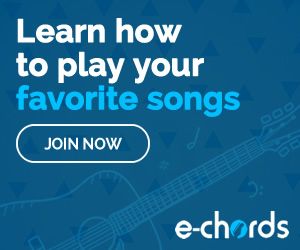 Learn to play like the best
Piano, Ukelele, Guitar, in E-CHORDS they have millions of songs to learn to play your favorite songs.
'La Quinta Estacion' Greatest Hits
The definitive compilation with the best of the band's entire career.
Last 'La Quinta Estacion' album
'Sin Frenos (Without Breaks)' is a wonderful album with which the career of this great pop-rock band culminated.
All Natalia Jimenez
All the albums and singles of the authentic Mexican diva, Natalia Jimenez.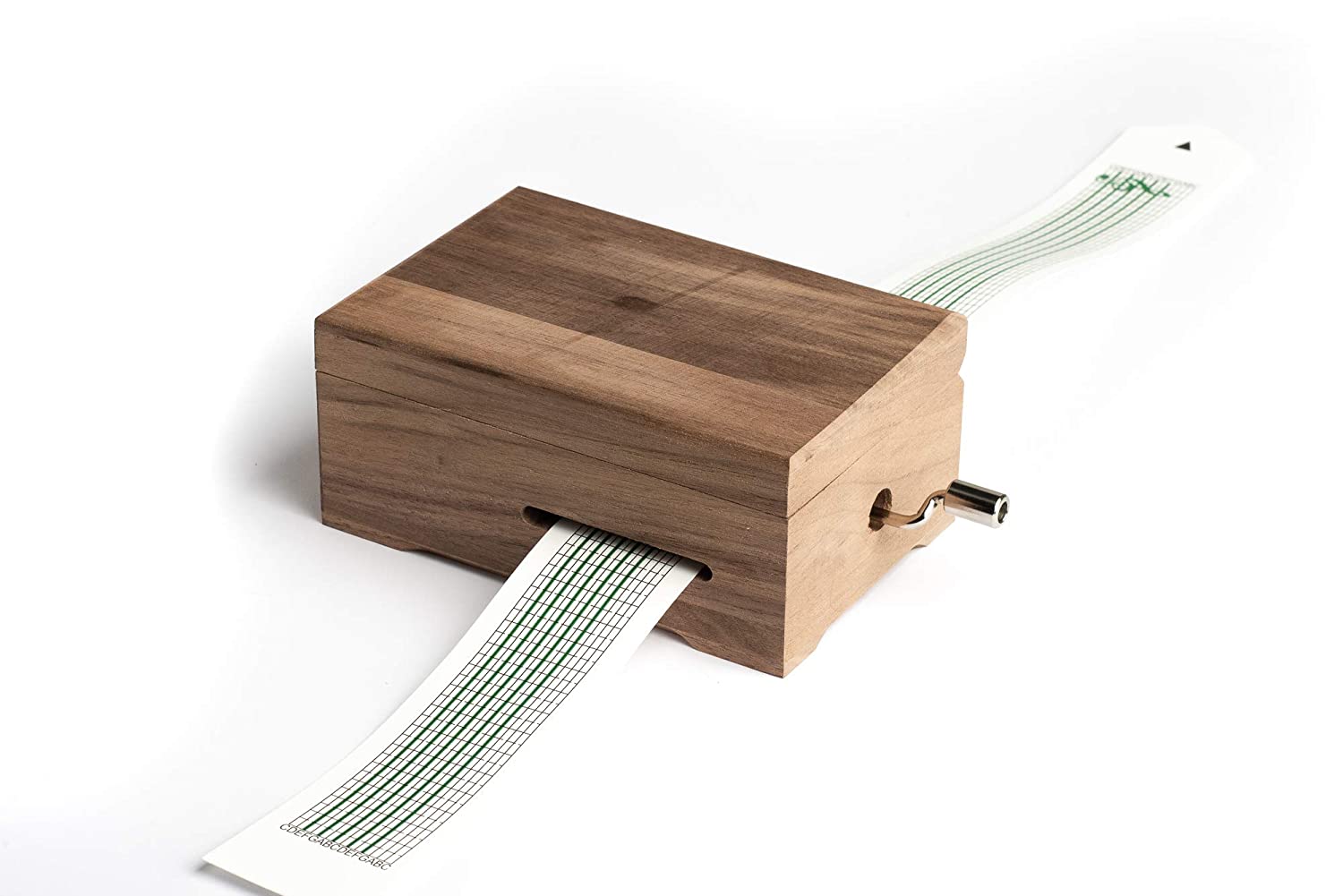 Do you want an original gift? A music box with a melody of your choice or to make it yourself with your favorite artwork.
Header and Social Media Photo: Natalia Jimenez Facebook Image