Manuel Carrasco biography

[1981-2022] A poet of the people
Humble, simple, shy and a friend of his friends. That's Manuel Carrasco, an artist who had to lose himself to heal his soul and whose natural element is the stage 🎸 Immerse yourself in his life and successful career and discover everything about Lolo.
3 Songs to know
Manuel Carrasco
How nice it is to love! and, above all, how nice it is to do it while listening to this song that, without a doubt, gives a real boost of energy.
A love song like few others, because of the feeling it produces when you listen to it and which story behind we tell you in the link.
Manuel Carrasco's latest is a cover of 'Nada', a song by Mexican rock band Zoé. We love his touch!
Manuel Carrasco
Trembol Card
🗿 Name:The singer's full name is Manuel Carrasco Galloso.
🎂 Year:He was born in Isla Cristina, Huelva, Spain, on January 15, 1981.
👫 Genres:

Pop and pop rock.

✍🏽 Signature:
🎻 Instruments:

Besides singing, Manuel Carrasco is also very good with the guitar and plays the piano.

💿 Discography:

Manuel has released 8 studio albums, plus 2 live albums.

🔗 Official website: manuelcarrasco.es
Everything that happens to me is reason enough to feel happy, but sometimes I'm not. You feel a great burden of demand.
I am very exposed personally and I have the feeling that I have to be as truthful as possible.
Manuel Carrasco
Other music stories you're going to love
Robe & Extremoduro. The true story
Jack Savoretti, a troubadour
Natalia Jimenez. The Spanish Mexican
Manuel Carrasco |
Biography and Music
Manuel Carrasco Galloso was born in Isla Cristina (Huelva, Spain) in 1981. Bathed by the smell of the sea, the artist grew up with his fishing family and very soon discovered his passion for music; in fact, he confessed that as a child he even used the toilet seat and two sticks as drums 🚽!
His passage through a musical contest called Operación Triunfo (Triumph Mission) meant a radical change, for good, because it made him popular instantly, and for bad, because he lost control of his life and his music for a while.
Manuel would find his way as a singer-songwriter, writing 8 albums that touch people's hearts and that have led him to fill stadiums. Discover with us the lights and shadows of a poet of the people.
Chapter 1

| A life that was almost cut short too soon
Manuel Carrasco or 'Lolo', as his friends call him, was born in 1981 and grew up in an Andalusian neighborhood, located in the small coastal town of Isla Cristina, in Huelva (Spain).
He grew up with his parents, Maria and Jose, his three older brothers and his younger sister. Life was not easy for them.
His father worked as a fisherman ⛵ so he spent most of his time away from home, although the days he returned were holidays. He was very fond of humming, which rubbed off on Manuel.
His mother, who worked in the fields, was the caretaker.
When he was only 8 years old, he was playing in the street, as he always did, it was a dark and rainy afternoon, and he was hit by a car. Three of his vertebrae were dislocated and he had to spend almost a month in the hospital.
After that, he wore a corset for almost 3 years and did not fully recover until he was 18. The other children called him 'the Robocop', but in return, he received a compensation of around 6,000 dollars.
Since he was a child, he always wanted to be a singer.
Despite his enormous shyness, his teachers would take him from class to class, he would climb on a desk and sing for everyone.
As he had no money to buy a drum or a snare his father made him 2 drumsticks with strong branches and Carrasco played against the lid of the toilet 🚽
When he was 11 years old his father bought him his first guitar 🎸 He spent the day playing by ear and, with it, he would begin to compose songs, participate in school festivals and competitions, although his greatest passion was the carnivals bands, called "comparsas".
From the age of 12 he joined one and by the age of 16 he was already directing the comparsa "La Voz del Mar (The voice of the sea)". For Manuel Carrasco these are his roots and he continues to be moved by them.
When he was a child, he was also called 'the canary', because whenever he walked down the street, he always did it singing 🐦
He was the only one of his male siblings to finish the basic general education, after that began to study Electronics, but he quit because it was not his thing. He then started working with his brothers as a painter 🎨
Manuel recorded his first demo with a homemade equipment that a friend had, although he didn't do anything with it, because being from a small town he didn't even know where to send it.
His youth was marked by rebellion. At the age of 21 he "smoked, drank and led a very bad life".
The 'destroyer' period, as he himself calls it, ended when he was presented with the opportunity to go to a TV musical contest casting called Operación Triunfo (Triumph Mission). That would change his life.
He stopped smoking and drinking and began to disown and get bored of the world of drinking and partying.
I said to myself: 'I have a chance in this life, I'm not going to let it go'. I felt that my life was going to change with my participation in 'Operación Triunfo (Triumph Mission)'.
Chapter 2

| Singing on television, a double-edged sword
When he quit smoking and drinking his voice went up two tones, reaching higher notes. With that confidence Manuel Carrasco, at the age of 20, he went to the TV show casting, the most viewed contest in Spain 🎤
He went to the casting in Seville (Andalusia), but forgot his identity card, so he had to travel almost 1,000 kilometers to be on time for the last casting across Spain. He sang 15 seconds of a song, and he was selected among 80,000 contestants. That would be his first victory.
The musical TV show took place in 2003. He had to stay for 5 months in an academy surrounded by cameras. He felt very pressured and closed in on himself, except when he went on stage, where he was awesome. That way he finished the contest in 2nd position 🥈
Manuel Carrasco in the TV contest (in Spanish)
Thanks to the success of the contest, he signed with a record company that forced him to move to Barcelona. The step from a village to the big city was very difficult for him, he did not even know how to stop a cab in the street. But he adapted and became tougher.

Every time he returned to his home in Huelva, there was a pilgrimage of people to his mother's house to see him 🥳
Manuel Carrasco Viviré, Moriré (I'll live, I'll die)
Manuel suddenly became very popular, he appeared in magazines, he played concerts with his fellow contestants…. He always had a group of people around him telling him what to do, even musically, which he did not like at all.
As he would confess years later, recording his first album was an odyssey, he had anxiety attacks and panic.
He wanted to participate in the creative process and put his stamp on it, but the record company already had the album ready and was not interested in listening to the singer's songs. Manuel declared:
On the first album I learned everything I didn't have or didn't want to do. When you start and come out of a TV program like that, there is a lot of rush. I imagine that because the industry forces you to make the record fast because people are waiting for you and you have to sell records.
During that time, he seriously considered quitting and going back home 🏚️
'Favorite Son' of his town award
In 2003, and just after his exit from the TV program, Manuel Carrasco was named 'Favorite Son' of his hometown, Isla Cristina (Huelva, Spain). It was a very emotional act. Undoubtedly, a great honor for the artist, who has never forgotten where he comes from 📜
After pushing a lot, 4 of his compositions were finally included in 'Quiéreme (Love me)', his first album released in 2003, a few weeks after the end of the television program.
Manuel counted with the collaboration of the best Spanish songwriters, like Ketama, David de María or Pancho Céspedes.
As it could not be otherwise, given the tremendous success of the TV contest (Operación Triunfo), Manuel Carrasco sold more than 200,000 copies 💿💿
Manuel Carrasco Que Corra El Aire (Let the Air Run)
2004 continues to be a whirlwind of emotions for Manuel Carrasco, who begins to set his career on track.
The year begins with his participation as Spain's representative in the II OTI Festival, a very popular Spanish music contest. He'd sing 'Dibujar tu Olvido (Draw your oblivion)', composed by himself. He won 🏆
Manuel then decides to return to his hometown and composes non-stop, "I made a lot of songs: they were not the best, but they were mine", he said.
His second long play was ready. 'Manuel Carrasco', as he called it, was intimate and personal, with 13 songs in his own handwriting.
This album consolidated him as a top artist in Spain with a long tour and a gold record for more than 50,000 copies sold.
It included many outstanding songs like, Mujer Extraña (Strange woman), Sabrás (You'll know) or Montañas de Sal (Mountains of Salt), dedicated to his fishing village 🐟
Manuel Carrasco Sabrás (You'll know)
Manuel Carrasco Montañas de Sal (Salt Mountains)
At that time, he moved to Madrid.
In spite of his success, he was not a singer of the masses, so he performed concerts in small theaters.
At the end of his concerts, he used to throw his tambourine to the audience. One day he was called to court to testify. He did not know why. When he arrived a judge asked him if he remembered which of the two girls who were there had thrown the tambourine to at the concert. It turned out that the girls had fought to catch it and one had sued the other.
Of course, he had no idea. The fact is that he never threw the tambourine again at any other concert 🤣
Manuel Carrasco Y Ahora (And now)
In 2006 he released his 3rd album, 'Tercera Parada (Third Stop)'. 14 new songs that, according to the singer:
They came to me and all of them were rocked by the swaying of life, to get here and make a part of me is now a part of you.
The album was recorded between Spain and New York 🗽 That contributed to an enrichment of his sound.
As always, Manu Carrasco opens his heart and soul in his lyrics, sharing his experiences and emotions with songs like, Y Ahora (And now) or Cariño, espérame (Honey, wait for me).
With another gold album in his hands, Manuel Carrasco reissued 'Tercera Parada' with unreleased material and the first concert of his previous tour.
A new home for his family 🏡
The moment he started earning some money, the first thing he did was to buy a house for his parents. He confessed:
I did it before I had a house of my own. I felt the need. I felt indebted to them.
Manuel Carrasco has always liked to record in different locations to renew his sound. For his 4th album he traveled to Argentina. From there 'Inercia (Inertia)' was born.
Released

in 2008

with a gorgeous single called 'Sígueme (Follow me)'.
The album had a marked pop style with his characteristic stamp. Along with the single, these songs stood out: Antes de Ti (Before you) and Que Nadie (That noboby), a duet with Spanish star Malú that cries against gender violence 💜 The lyrics say:
Que nadie calle tu verdad, que nadie te ahogue el corazón, que nadie te haga más llorar (Let no one silence your truth, let no one drown your heart, let no one make you cry anymore)
Thanks to 'Inercia' he achieved another 2 platinum albums, in addition to embarking for the first time on a tour across Latin America 🌍
Manuel Carrasco Sígueme (Follow me)
Manuel Carrasco ft. Malú Que Nadie (That nobody)
In 2012 Manuel Carrasco published 'Habla (Talk)', in the midst of a personal crisis and episodes of anxiety that would lead him to attend psychological therapy sessions from 2012 to 2016.
I was not happy. I kept it all inside. It was many years of swallowing it. I no longer enjoyed making records or on stage so I asked myself if it was worth it, that's when I started going to therapy.
After 12 songs and another platinum album, Manu Carrasco decides to go for it all with 'Habla II (Talk II)', a second part of the album released just 11 months after its predecessor 💿
It is thanks to this second part that we could listen to songs like 'Mujer de las Mil Batallas (One thousand battles woman)', a track dedicated to all those women affected by breast cancer.
Manuel Carrasco Mujeres de Mil Batallas (One thousand battles woman)
Manuel Carrasco, on the big screen?
Did you know that he almost played Jesus Christ on the big screen? According to Manu Carrasco, a production company offered him the role, because of his medium-length hair. What's more, he claims that even older people approached him as if he were the messiah himself 😇
He ended up rejecting it because fame is not something he loves and with the popularity achieved by music, he had enough public exposure.
Manuel Carrasco celebrates in 2013 the tenth anniversary of his first studio album by releasing what would be his 6th work, 'Confieso que he Sentido (I confess that I have felt)'.
A compilation of 22 of his hits plus 4 new songs. It features a hymn to optimism called 'No Dejes de Soñar (Don't Stop Dreaming)'.
He recorded the album in London and Spain.
After 10 years in music Manuel Carrasco said:
A lot of things have been added to my life which have made me grow quite a lot.
Manuel Carrasco No Dejes de Soñar (Don't stop dreaming)
Manuel Carrasco Ya No (Not anymore)
We travel to 2015, the year in which Manu Carrasco debuts as a coach in The Voice Kids 🎤, mentoring the winner of the program.
In addition, Manuel Carrasco does not leave aside the music, premiering 'Ya No (Not anymore)', a song that would mark the kickoff for his best album, 'Bailar el Viento (Dance the Wind)', which would definitively consecrate him.
The album is for those who live and survive.
It includes our favourite song, which story you cannot miss, Uno X Uno (One by One).
It was the best-selling album of all 2016 🏆
The singer also received the Andalusian Medal, the award that he has confessed has moved him the most in his career.
Manuel Carrasco's new family
Thanks to some mutual friends, Manuel Carrasco meets and falls in love with journalist Almudena Navalón.
With her he would have 2 children, Chloé, who was born in 2017, and little Manuel Gael, who came into the world in 2020.
For the singer, his life now revolves around them and his wife, whom he adores ❤️
'Bailar el Viento (Dance the wind)' was an exponential leap in his career, so much so that he said:
Until 2012 no more than 900, 1000 people went to my concerts, which was already a lot, and I remember that I sang in Seville at the 'Teatro Lopez de Vega', which was already a dream, so 4 years later, when in 2016 I filled with 45,000 people the Cartuja Stadium with my tour 'Bailar el Viento', it was something unimaginable.
That incredible experience was recorded in a DVD called "Una Noche Olímpica (An Olympic Night)" and the "Bailar el Viento" tour would end up being record-breaking in terms of box office and tickets in 2015.
Manuel Carrasco Bailar el Viento (Dance the wind) [Live]
In 2018 Manuel Carrasco releases his new album 'La Cruz del Mapa (The cross on the map)'.
The album was recorded at Abbey Road (London), with the same instruments used at the time by The Beatles. His best experience in a studio, as he himself has declared.
It consists of 14 stories told from the soul, which demonstrate once again what a great composer he is.
La Cruz del Mapa includes the most special song Manuel has ever written Mi Única Bandera (My only flag), dedicated to his daughter Chloe 👶
Manuel Carrasco Qué Bonito Es Querer (How nice it is to love)
Return to the TV program academy
In 2018 Manuel Carrasco returns to the TV contest academy, but this time as an established artist to talk to the new contestants about his experience and give them advice.
Manuel Carrasco Déjame Ser (Let me be) [Live in Madrid]
If the previous tour was successful, the 'La Cruz del Mapa' tour broke all records by selling more than 350,000 tickets in 34 concerts.
The concert at the Seville soccer club stadium gathered 50,000 people and the last one at the Wanda Metropolitano stadium in Madrid had 55,000 attendees.
It was the first time that a Spanish artist filled that stadium.
Manuel Carrasco composed a song just for the concert, dedicated to Madrid. He recorded it in the stadium itself and sang it alone on piano to start the concert.
I still remember the walk backstage before singing, I could hear people talking and I was torn between excitement and terror, there is nothing else in the world that gives me that feeling.
During 2020 Manuel Carrasco released the solidarity song Prisión Esperanza (Prison hope), donating all the rights to 'The Spanish Federation of Food Banks'.
He also collaborated with artists such as Raphael and Vanesa Martin in the tracks Me Olvidé de Vivir (I forgot to live) y Despedida y Cierre (Farewell and shut down). This is his 2nd song with Vanesa Martin after La Voz de Dentro (The voice within).
In addition, during that year Amazon Prime released a two-episode documentary 📹 about the singer and his massive concert in Madrid.
In 2021, because of the postponement of the tour of 'La Cruz del Mapa (The Map Cross)', Carrasco shared for a few hours in the summer of 2021 'La Playa (The Beach)', an acoustic show dedicated to all those who did not return the tickets to his concerts.
Manuel Carrasco Salida de Emergencia (Emergency exit)
This is the name of the record released in November 2021 where Manuel compiles a selection of the songs that were part of a very special tour carried out during July 2021.
In 2022, Manuel will carry on with his tour 'La Cruz del Mapa. Hay que vivir el momento'
Manuel Carrasco live (Facebook Image)
Manuel Carrasco is a brave man who, although scared to death, looks life in the eye and moves forward. He still has everything to do and a lot of truth to tell us through music.
🤔 Google most searched questions about Manuel Carrasco
Does Manuel Carrasco have children?
Together with journalist Almudena Navalón, both are parents of two children, or chicks, as he calls them 🐥
The first was their baby girl Chloe, born in 2017. Their second offspring, Manuel Gael, was born in 2020, just three days before the state of pandemic alarm was decreed. Undoubtedly, a time of change in the life of the couple, who from time to time share snapshots with the little ones on their social media.
Who is Almudena Navalon?
Almuneda Navalón, whose father is from Huelva, like Manuel, is known for her profession as a journalist. Since 2018 she is married to Manuel Carrasco, with whom she has two children, Chloe and Manuel Gael Carrasco 💍
The journalist assures that Manuel is still the same person she fell in love with, and that it has been 8 years since they both met during the promotion of 'Confieso Que He Sentido', the singer's sixth work.
Where does Manuel Carrasco live?
Although he was born in Isla Cristina (Huelva, Spain), where he was honored as 'Favorite Son', his leap to fame took him to several cities. For some years he has been living in Madrid with his family in a villa in Pozuelo de Alarcon, which, for the time being, he has not wanted to show to the media.
🎁 Manuel Carrasco
Best-selling items
Metropolitan Stadium Concert
A CD and DVD that immortalized this historic moment in his career, the concert at the Metropolitan Stadium in Madrid in front of 55,000 people.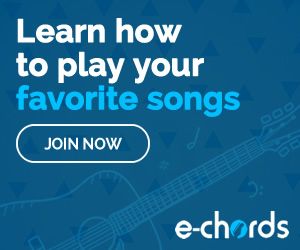 Learn how to play
Piano, Ukelele, Guitar, in E-CHORDS they have millions of songs to learn to play your favorite songs.
All Manuel Carrasco
Records, vinyls, perfumes… anything you can imagine from Manuel Carrasco.
Manuel Carrasco Perfume
Manuel Carrasco cologne is designed to pamper you and make you feel good every day of the year.
Manuel Carrasco best album
'Bailar el Viento' is Manuel Carrasco's best album, full of legendary songs of the Spanish artist.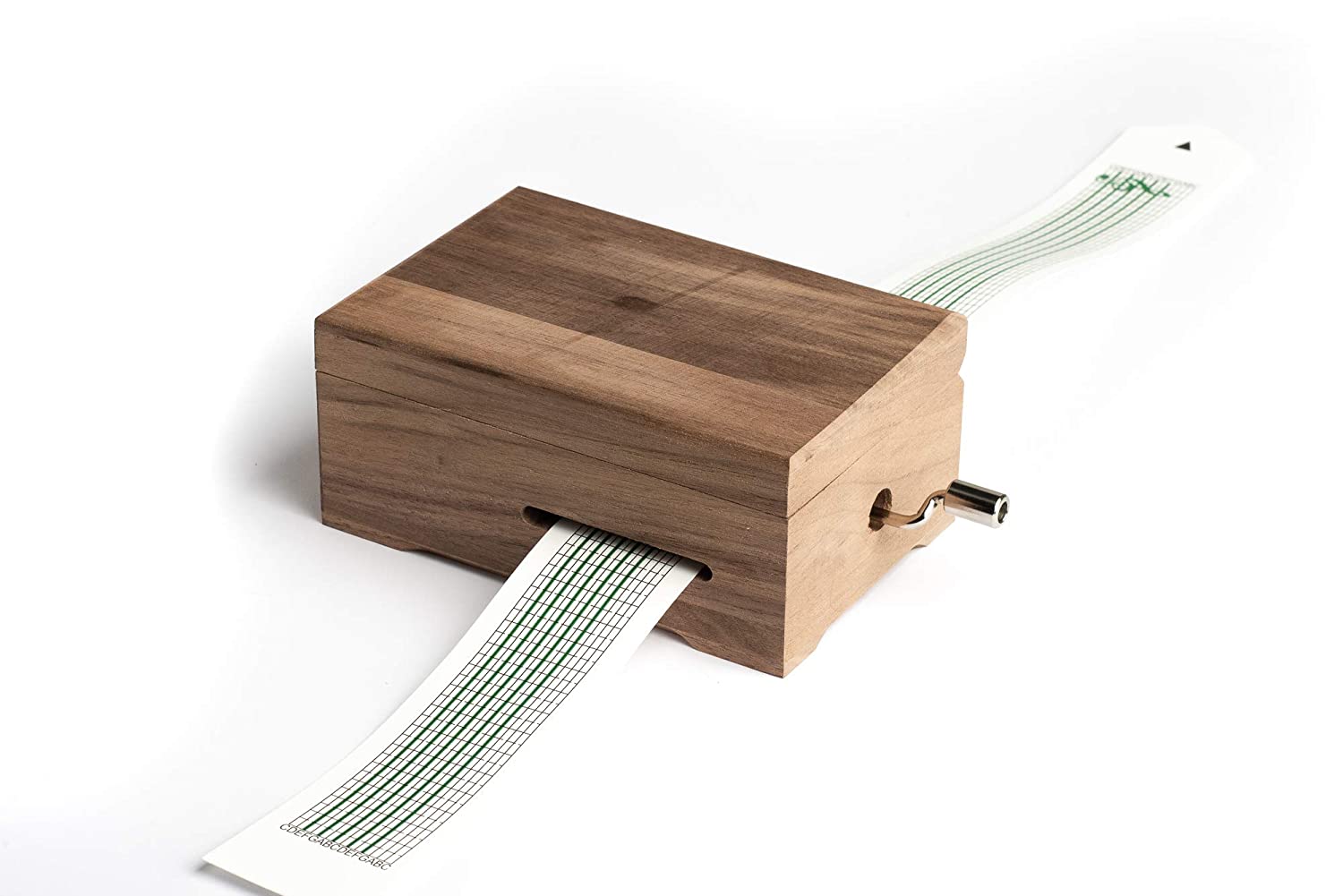 Do you want an original gift? A music box with a melody of your choice or to make it yourself with your favorite artwork.
You tell me, I always do the talking
🙂
Header and Social Media Photo: Manuel Carrasco Facebook Image