Alicia Keys Biography

[1981-2022] From Hell's Kitchen in New York to her self-discovery through music
Alicia Keys is one of those artists who leave a mark. Although her beginnings were complicated, she fought until she became the owner of her music and not a mere beautiful face singing songs that others wanted. A story with New York in the heart and a lot of amazing and personal songs 🗽
3 Songs to know
Alicia Keys
This song from her 2nd album, The Diary of Alicia Keys, is sublime, which is why she won a gramophone for Best Female R&B Vocal Performance.
We couldn't pick any other! Who hasn't ever sung it? It's a strong, catchy theme… an icon, with parodies included 😂
Alicia Keys was back in September 2021 to give it all with her new track LALA, featuring Swae Lee. After listening to it, we're looking forward to her next drop!
🗿 Name: Her real name is Alicia Augello Cook. We tell you why she changed her last name in the bio!
🎂 Year: Alicia was born in New York, on January,25, 1981

🗽

👫 Genres:

Pop,

Neo soul and R&B.

 

✍🏽 Signature:
🎻 Instruments:

Alicia can play several instruments. Among them are the piano, the guitar and the cello.

💿 Discography: Throughout her 20-year career, Alicia Keys has released 8 studio albums. She also issued a special edition of her 1st album, Songs in A Minor, as a celebration of all her years in the music industry.
🔗 Official Website: aliciakeys.com
When I had nothing else, I had my mother and the piano. And you know what? They were all I needed.
Alicia Keys
Other music stories you're going to love
From Terence Trent D'Arby to Sananda
Taylor Swift. The queen of pop
Alicia Keys |
Biography and music
Alicia Augello Cook, Alicia Keys real name, was born in New York in 1981 and grew up alone with her mother in a very complicated neighborhood, Hell's Kitchen. Music got her out of there at a very young age, but it got her into a dangerous spiral, that of appearances.
After 20 years of career, with 8 studio albums and as a consecrated artist and mother of 2 children, she says she feels complete, but still in search of control 🛂
Join us on this journey through her amazing life and music.
Chapter 1

| A complicated childhood and the beginnings in music
Alicia Augello Cook, Alicia Keys' birth name, came to this world on January 25, 1981.
The singer was born and raised in Hell's Kitchen neighborhood 👿 in New York, in the heart of a multiracial family:
On the one hand, Alicia Keys' father, Craig Cook, is African American, hailing from Jamaica. At the time he was a flight attendant with several children from previous and subsequent relationships.
As for her mother, Teresa Augello, a Sicilian of Scottish and Irish descent, she worked as a paralegal and combined that job with small acting roles under the name Terria Joseph.
During her childhood, her relationship with her father was non-existent, since Craig abandoned her and her mother when Alicia was only 2 years old. Years later Alicia would say:
I'm not in contact with him. That's fine. When I was younger, I minded about that. [It] made me angry. But it helped show me what a strong woman my mother was, and made me want to be strong like her.

Probably, it was better for me this way.
In addition to the difficult economic survival of Alicia and her mom, there was also surviving in Hell's Kitchen, a complicated and troubled neighborhood in the 1990s, where street violence, drugs and prostitution were commonplace.
Perhaps because of all this, Alicia created a shell around her to hide all her weaknesses in such a hostile environment. As a teenager, she learned to "camouflage" herself in these environments with loose clothing and neutral colors. She always carried a knife to protect herself 🔪
At the age of 7 Alicia has her first contact with music, thanks to a friend of her mother's who gave them an old upright piano 🎹 and she starts taking lessons.  
5 years later, although her mother and she lived in a very small apartment and barely made ends meet, Alicia enrolled in the Manhattan School of Professional Performing Arts.
She enjoyed dance, theater and music classes, but her true passion was the school choir.

At the age of 11,

Alicia wrote her first song dedicated to her recently deceased grandfather.

By the age of 14

she was already a piano prodigy, so she took the leap to jazz lessons and together with a friend formed her first musical group. She would be in several bands in her youth, being EMBISHUN the one she remembers the most.
I fell in love with the piano. I knew it was me. I was dying to play.
Throughout her career Alicia has been loyal to this instrument and has stated that she prefers Yamaha Silent Pianos, such as C6S and C7S, as they help her in the task of creating her songs. We don't know how many pianos she will have, but what we do know is that she is able to play two at the same time. Amazing, right? 😲
From this moment on, she would begin his journey in the music industry, since he met Jeff Robinson, who would later become her manager.
Thanks to him, she managed to sign her first record contract with Columbia Records

at the age of 15.

This contract included a curious request, a baby grand piano 🎹
During that time, Keys was admitted to Columbia University although, after 4 weeks, she decided to abandon her studies and focus 100% on music.
Alicia Keys Interview & "A Woman's Worth"
Why is she called Alicia Keys?
Alicia's original idea for a stage name was Alicia Wild, most likely influenced by her chaotic neighborhood.
Luckily, her mother didn't like it. She even told her it sounded like the name of a stripper. She finally decided on Alicia Keys, since the concept of a key evoked the ability to open doors and, of course, also as a reference to the piano keys 🔑
Chapter 2

| A dream record deal, or Alicia's worst nightmare?
At 17 years old, with a signed record deal and on her own, we could think Alicia Keys was very happy, but nothing could be further from the truth.
She wanted to control album creative process, but the label had other plans in mind, with a team of producers, composers and stylists with which to mold the new pop star 🤩
Given her disagreements with the label, Alicia Keys only recorded with Columbia on two tracks: Little Drummer Girl and Dah Dee Dah (Sexy Thing), which is part of the soundtrack of 'Men in Black'.
Alicia Keys Little Drummer Girl
Both her manager and she wanted the same thing for her career, an Alicia with the only company of a piano and without artifices of any kind, so Kerry Brothers Jr. proposes her to buy her own equipment with which to record her own songs at home 🏠
Thus, Alicia Keys' first album was born, but after showing it at Columbia, all her work was rejected.
As a result, she and her manager look for another label and, after some back and forth chasing after Arista Records executive Clive Davis, they sign with them in 1998.
But it is finally with the J Records, founded by Clive Davis after being relegated from Arista, with whom Alicia Keys finally debuts in music in 2001 with "Songs In A Minor", an album that contained part of the previously rejected songs, such as the No. 1 Fallin' 📀
Of Clive Davis, who trusted Alicia's talent and helped her launch her music, Keys herself would tell that:
He didn't try to divert me into something else. He understood that I wanted to be myself and not become what someone else thinks I should be.
With "Songs In A Minor" Alicia Keys won 5 Grammys, including Best R&B Song and Best R&B Album.
Alicia Keys would make her first steps as an actress making cameos in "Charmed" and "American Dreams" 🎬
Two years after her debut, Alicia Keys returned to the music stores in 2003 with "The Diary of Alicia Keys".
Like its predecessor, it was a sales success. With a similar sound to the previous one, the album featured collaborations with Timbaland and Kayne West.
With this work, she won another 3 Grammy Awards.
Alicia Keys left us in her diary great songs like: Karma, You Don't Know my name, Diary or If I Ain't Got You.
In 2005

, Alicia Keys recorded an MTV Unplugged, with some new songs like Unbreakable.
Alicia Keys If I ain't got you
After 2 amazingly successful first albums, Alicia Keys returns in 2007 with "As I Am", her third hit album.
The CD includes one of her most iconic songs, No One, which she composed when the album was already finished, she doesn't even know how the inspiration came, but it did, what a talent!
Thanks to 'No One' Alicia Keys spent 10 straight weeks on the Billboard Hot 100, a position she hadn't held since the release with Usher of the single "My Boo". 
She became the best-selling solo artist since Norah Jones' "Feels Like Home", selling more than 5 million copies worldwide 🌍
The album also includes Superwoman, a fan favorite.
2007 also marks Alicia Keys' film debut, as she appears in the movies: Smokin 'Aces and The Nanny Diaries 📽️
The controversy between Alicia Keys and Amy Winehouse
Alicia Keys was part of the James Bond soundtrack in 2008. She did it with 'Another Way to Die' ft. Jack White.
It turns out that it was competing with a track by Amy Winehouse, which was eventually rejected. Amy was very angry and published the song anyway, although not associated with the film.
Jay-Z y Alicia Keys Empire State of Mind (New York)
2009 would be a great year for Alicia Keys because of her collaboration with rapper Jay-Z on "Empire State Of Mind", song that everyone calls just "New York" 🗽
That year she also teamed up with the one who would later become her husband, Swizz Beatz, on the song Million Dollar Bill, framed in Whitney Houston's last album.
Alicia Keys would release her 4th and best album in 2009, "The Element Of Freedom". Hit after hit:
The unforgettable Doesn't Mean Anything.
Try Sleeping with a Broken Heart, another chart breaker
Put it in a Love Song, featuring Beyoncé ✨.
The 2nd part of her hit with Jay-Z, Empire State of Mind (Part 2) Broken Down.
Un-Thinkable (I'm Ready) with Drake, which is her most personal song. That's why she almost whispers it into the microphone.
Alicia Keys Doesn't Mean Anything
Alicia Keys Empire State of Mind (Part 2) Broken Down
Alicia Keys Un-Thinkable (I'm Ready)
On a personal level, life is also smiling on Alicia Keys, since her marriage to Swizz Beatz was confirmed in 2010 and at the end of the same year they both became parents of Egypt Ali Dean, to whom she dedicated the song "Speechless" 👶🏿
In addition, both events brought her closer for the first time to her father, Craig Cook, who walked her down the aisle and has become a real grandfather to her kids 👴🏿
In 2012 Alicia Keys' 5th album, Girl On Fire, is released.
The first single, Girl On Fire, was composed out an Alicia's thought… what does a girl on fire sound like? 🔥
The song has been parodied on several occasions, the best one being Pfizer vaccine.
Other standout tracks on the album are:
Brand New Me: Alicia has confessed that this song has a special meaning to her and that it makes her feel something deep down every time she performs it.
New Day : She wrote it when she reached the long-awaited inner peace. She finally felt complete. The song is a celebration of that personal revolution 💪
Not Even The King: It's her favorite song because her son asks her to sing it to him every night. 
In any case "Girl On Fire" did not reach the sales numbers of previous albums.
Alicia Keys Not even the king
Between 2012 and 2014, Alicia made several collaborations both in and out of music.
She becomes the image of Reebok new sneakers collection. In addition, she also partners with Bento Box Entertainment to be the face of their new app, which contains two new songs by Alicia, Follow The Moon and Unlock Yourself.
She launches VH1 Storytellers live concert, performs with Maxwell on Fire We Make, and with Italy's Giorgia on I Will Pray (Pregherò).
Later she sings It's On Again, together with Kendrick Lamar for the soundtrack of The Amazing Spiderman 2.
Already in 2014, she publishes on his Facebook page We Are Here, and starts working on his 6th album with Phrarrel Williams.
In 2016 Alicia Keys releases "HERE", her new and most intimate work, being In Common the first single. It's sheer subtlety.
As can be seen in the video, Alicia Keys revolutionizes the music scene with her categorical decision to no longer wear makeup, accepting her insecurities and her natural look 👏
Alicia Keys also continued her relationship with film by recording the short film "Let Me In", on the occasion of World Refugee Day, with the touching song Hallelujah.
A few months later she would record another short film called "The Gospel".
For a while Alicia is a judge on The Voice TV show. She also collaborates with Eminem on his song Like Home 🏠. Alicia commented:
I think I grew up really fast; I grew up in this really fast-paced business, and I never understood what it meant to take a break or take time off or recover, and I paid for it.
At the beginning of 2019, Alicia Keys features Pedro Capó and Farruko in in the remix of Calma. A few months later, she shares Show Me Love, the first single from her new CD in collaboration with Miguel.
Already in 2020, Alicia Keys doesn't stop:
She releases a great song called Underdog, which she performs live at the 62nd Grammy Awards.
Participates in the Tiny Desk acoustic concert sessions.
Publishes her autobiography, entitled "More Myself" 📖.
Once the pandemic breaks out, Alicia Keys releases the song "Good Job" as a tribute to all professionals who were exposed to Covid-19.
Motivated by the police brutality and racism that flooded the United States after the murder of George Floyd and Breonna Taylor, Alicia Keys released Perfect Way To Die as a protest song.
My mixed-race background made me a broad person, able to relate to different cultures. But any woman of colour, even a mixed colour, is seen as black in America. So that's how I regard myself.
Finally in 2020 she releases her 8th studio album, ALICIA, with singles such as: So Done featuring Khalid, Love Looks Better, Gramercy Park and 3 Hours Drive in collaboration with Sampha.
Alicia Keys, Cofounder of Keep a Child Alive
In 2003 Alicia Keys, along with Leigh Blake, founded Keep a Child Alive, a non-profit organization with the goal of providing health care, housing and other support services to communities affected by HIV/AIDS in Africa and India.
Alicia Keys experiences one of the most emotional moments of her career when she performs alongside her son Egypt, playing the piano on the song Raise a man, dedicated to him ❤️
In 2021 Alicia Keys celebrated her 20th anniversary in music by re-releasing her first album, Songs In A Minor.
She also announced the expansion of her skincare line products, Keys Soulcare and after years of not wearing makeup, she remains steadfast in her decision to show herself as she is above all else 💆
I'm a very positive person, but this whole concept of having to always be nice, always smiling, always happy, that's not real. It was like I was wearing a mask.

I was becoming this perfectly chiselled sculpture, and that was bad. That took a long time to understand.
In the latter part of 2021 Alicia took part on the posthumous tribute to DMX, with the song Hold Me Down, and released LALA, with Swae Lee, that introduced Alicia Keys new album 'Keys' released in December 2021.
A double LP with 26 tracks divided in "Original" songs, more traditional, and "Unlocked" versions of the same tracks, with stronger beats.

In 2022

Alicia will be in a worldwide tour.
Alicia Keys & Egypt Ali (her son) Raise a man
Alicia Keys live (Facebook Image)
Alicia Keys has spent her entire career pursueing control, although she knows herself much better now, who can have everything under control? What she does handle like no one else is her piano and her voice, which she also raises for every cause that deserves it.
🤔 Google most searched questions about Alicia Keys
Who is Alicia Keys' husband?
Alicia Keys has been married since 2010 to none other than Swizz Beatz, hip-hop music producer of, among others, her hit song "No One". 
The beginnings of their relationship were not a bed of roses because of the rumors that he was with another girl when they started dating in 2008.
As a curiosity, both artists already knew each other for years, when they were 16 and 17 years old, but at that time Swizz did not seem to be the man of Alicia's dreams, who found him very ostentatious and focused on luxuries.
Today and with 2 children they have a very intense union that they share assiduously on Social Media:
Who is Terria Joseph, and who is Teresa Augello?
How would you feel if we told you that Terria Joseph and Teresa Augello are the same person? Yes, as you read it.
Teresa Augello is the first name of Alicia Keys' mother, so why Terria Joseph?  Alicia's mother chose this stage name because she has dedicated part of her life to acting.
They have a very close relationship. Alicia has stated on multiple occasions that her mother is everything to her.
Does Alicia Keys have children?
Yes, Alicia and her husband Swizz Beatz are parents of two children, Egypt and Genesis Ali Dean, 10 and 6 years old respectively (in 2021).
They chose Egypt's name after a trip to that country where they were both captivated by its history.
Genesis' name came to Swizz Beatz in a dream.
Was Alicia Keys on The Cosby Show?
Yes, when she was only four years old, the singer appeared in an episode of the acclaimed series "The Cosby Show".
She had a small role playing one of Rudy's friends, Cliff Huxtable's youngest daughter.
Is Alicia Keys black?
Physically Alicia Keys is of mixed race, although she has always embraced her African American roots more strongly.
Her mother is Caucasian and her father is African American.
Is Alicia Keys jamaican or where is she from?
Alicia Keys was born in Manhattan, in the bustle of New York City, so why does she claim Jamaican ancestry?
It could be said that Alicia has Jamaican roots since her father was born in that country. Furthermore, to this rumor about her origin we are sure that her recreation of the famous 1972 image of Sintra Arunte-Bronte contributed.
About the image, Keys assured that:
I always wanted to recreate this 1972 classic
What's Alicia Keys real name?
Alicia Keys' given name is Alicia Augello Cook. The funny thing is that her stage name was about to be other, Alicia Wild 😳
Why isn't Alicia Keys wearing makeup?
Although she seems to be getting back into the makeup game, the truth is that Alicia Keys called it quits in 2016, at the age of 35.
The reason? Alicia confessed that she had been using cosmetic products since she was 16 and that she had become addicted to makeup, so she needed to feel self-confident without artifice. The decision was a very loud one, especially because it's not something you see a lot in the music industry, where the pressure on a woman's appearance is even stronger.
If anything, I started changing more because I was growing more later on. Not because somebody said, 'You should change.' But you do internalize what's around you a lot. I think when you see images and standards of beauty, you can automatically think to yourself, 'Oh, isn't that what beautiful is? Shouldn't I emulate that?' [There are] all these standards you can subscribe to, without even realizing it.
And because taking care of skin is important on all levels, this year the singer launched Keys Soulcare, her own cosmetic brand.
🎁 Alicia Keys
best sellers
ALICIA. New Alicia Keys album
Alicia Keys' latest album is the most personal of her career.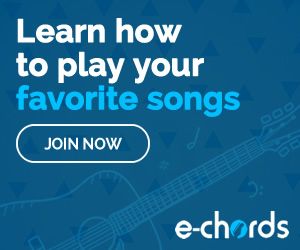 learn how to play
Piano, Ukelele, Guitar, in E-CHORDS they have millions of songs to learn to play your favorite songs.
All Alicia Keys
Records, vinyls, posters, clothes? anything you can imagine from Alicia Keys.
Alicia Keys: More Myself
Written by Alicia herself, the book is an intimate and revealing look at an artist's journey from self-censorship to full expression.
Alicia Keys best album
'Elements of Freedom' is Alicia Keys' best album, full of legendary songs by the New York artist.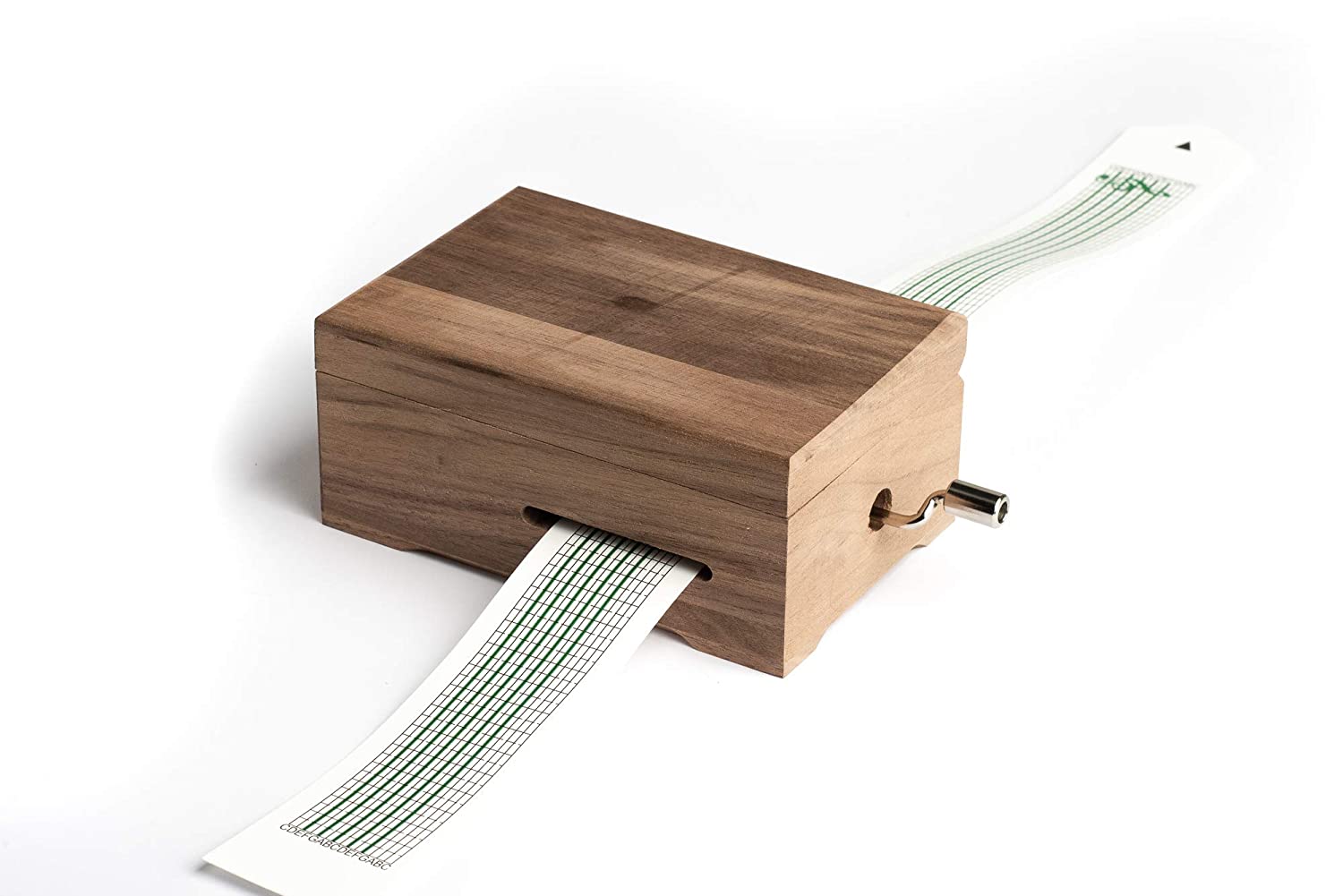 Do you want an original gift? A music box with a melody of your choice or to make it yourself with your favorite artwork.
You tell me, I always do the talking 
🙂
Header and Social Media Photo: Alicia Keys Facebook Image