Beyoncé biography

[1981-2022] Nothing could stand in the way of the great black star
Her father says that nothing would have been the same if her skin tone had been darker but the truth is that seeing her talent, nothing would have stood in the way of this music star. Talent, courage and commitment in equal measure. Discover Beyoncé's story, her songs and her controversies.
Undoubtedly Beyoncé's biggest hit, 'Halo' is sensibility and power in one of the best R&B songs of all time.
Beyoncé plays with her voice in a masterful way in a song that deserves its own article
'Be Alive' is part of the soundtrack to the biopic of the Williams sisters, starring Will Smith.
🗿 Name: Beyoncé Giselle Knowles-Carter.
🎂 Year: Beyoncé was born on September 4, 1981 in Houston, Texas.
👫 Genres: The singer moves between R&B, Pop, soul and even hip hop.
♈ Nicknames: Beyoncé has several nicknames among which Queen B and Sasha Fierce are the most used. The latter is a kind of alter ego that she created to overcome her shyness.
✍🏽 Signature:
🎻 Instruments: Beyoncé can play the piano, although it is not very common to see her playing this instrument.
💿 Discography: 6 solo albums, two collaborative records and 5 more with Destiny's Child.
🔗 Official Website: https://www.beyonce.com/
I don't feel I have to please everyone. I feel free. I can do what I want, say what I want and walk away if I want to.
That's why I've worked hard
Beyoncé
Other music stories you're going to love
Dua Lipa. Biography and Music
Taylor Swift. The queen of pop
Beyoncé |
Biography and music
Number 4 is special for Beyoncé
, born on September 4, 1981 in the city of Houston, Texas, she married the man of her life Jay-Z on the 4th and tattooed the number on her skin forever, just like the pressure exerted by her father, Mathew Knowles, who was convinced that his daughter
would be a star only if she worked very hard
✨
Time has passed for that little girl who, at the age of 8, put together her first band. Over 40 years old, abortions, infidelities and controversies, her musical career has been that of the biggest female Pop and R&B star, both solo and in the all-female group Destiny's Child. Don't miss her complete story.
Chapter 1

| First years, first experiences
Beyoncé
Giselle Knowles-Carter
was born on September 4, 1981
in Houston, Texas.
Her father, Mathew Knowles, was a sales manager for Xerox and her mother, Tina Knowles changed her job as a banker for the world of image, as a stylist at her own beauty salon called 'Headliners' 

💇‍♀️

Tina has always been Beyoncé's head stylist, as well as quite a star on social media nowadays.
Solange is the name of Beyoncé's sister, who is also immersed in the entertainment industry and even composed some songs in the early days of Destiny's Child. They have always been very close, since they were running around like crazy in the park in front of their house, until today.
Unfortunately, not everything was happy during Beyoncé's childhood. Her father abandoned her and her mother when she was only two months old and returned when he saw that he could take advantage of his eldest daughter's talent.
Beyoncé started singing when she was 4 years old
, so it's not surprising that at the age of 8 she wanted to form her own musical group.
She did it with Kelly Rowland, LaTavia Roberson and three other girls, named 'Girl's Tyme'.
A year earlier, at the age of 7, she entered a school talent contest, where she won the victory and a standing ovation from the audience thanks to her interpretation of the song 'Imagine' by John Lenon 🏆
Kelly Rowland
Kelly Rowland lived with Beyoncé's family because she and her mother had moved to her neighborhood to escape her abusive father. Kelly's mother, who had little means, gave legal custody to Beyoncé's parents, so they lived together.
Beyoncé has always said that there was a lot of love in her home ❤️
Because of her shyness, her parents also enrolled her in dance classes at St. Mary's Elementary School in Fredericksburg and her name was in the press as a candidate to win the local performing arts award. She went on to study years later at Houston High School for the Performing and Visual Arts.
Even though she already knew she was more than good at music, it was at that school that she discovered she really had talent, so she began training in the subject at Alief Elsik High School and joined the choir at St. John's United Methodist Church ⛪
Why is she called 'Beyoncé'?
Beyoncé's name originated from her mother's maiden name. Tina Knowles-Lawson was registered as Célestine Beyoncé and as the strong-willed woman she is, she made sure her surname was passed on in one form or another through her daughter. The funny thing? That Tina's siblings are surnamed 'Beyincé', hers was 'Beyoncé' because of a clerical error on their birth certificates 😲
Chapter 2

| The ambition of a father who raised Destiny's Child
After proving her talent in a contest where the girls came in second place, things went from strength to strength and, partly due to her father's influence,
Beyoncé began her teenage career in Destiny's Child
, a mature version of her former group.
The group was originally formed by LeToya Luckett, Kelly Rowland, LaTavia Roberson and Beyoncé herself.
As for the group's name, they were going to be called The Cliché or The Dolls, but thanks to the intervention of Tina Knowles, Beyoncé's mother, the group found in Destiny's Child its biblical name 📖
What started out as child's play led to
Beyoncé's father quitting his job
as a salesman
to become the group's manager.
This change of job provoked the most absolute ambition, since Beyoncé's family had cut their income in half, and Mathew Knowles wanted to make the most of the opportunity he had in front of him.
In 1995, the quartet signed their first record deal with Elektra Records, although they were fired without ever releasing any work, causing family tensions, which led to the separation of Beyoncé's parents for a while 🖊
Destiny's Child Killing Time
Destiny's Child Say My Name
Luck seems to turn around
in 1997
, when
Columbia Records offers them an opportunity
and they release under this label '
Killing Time
', a song included in the soundtrack of '
Men in Black
'.
With this song begins their path to stardom. In 1998 the young girls debut on the music scene with their first eponymous studio album, 'Destiny's Child', introduced by

'No, No, No'

.
During that time, everything seems to be going smoothly for the girls, but problems arrive when, after the release of 'The Writing's on the Wall', LaTavia Roberson and LeToya Luckett demand that Mathew Knowles ceases to be the group's agent 😲
Far from solving the existing problems, Beyoncé's father gets both singers to leave the band and replaces them with Michelle Williams and Farrah Franklin, camouflaging the internal problems of the group with hits like 'Say My Name'.
Between copyright lawsuits, distribution of profits, awards and the relevance achieved by the group, Farrah Franklin leaves the band not being able to bear the pressure, so the group ends up becoming a trio led by Beyoncé and Kelly Rowland.
It was also a very hard time for Beyoncé, she suffered a depression of almost 2 years. There were days when she would lock herself in her room and I wouldn't even eat 🍗
Being already three, the girls participated in the soundtrack of
Charlie's Angels
, releasing in
2000
the song
'Independent Women, Part 1'
.
The trio's success continued in

in 2001

with the smash hit 'Survivor', composed by Beyoncé herself. The album, titled as the single, did stratospheric numbers 🔝
As a second single, Destiny's Child released 'Bootylicious', a track with a made-up word that to this day has its own definition in the Oxford dictionary.
Sexually attractive especially with a voluptuous backside
Other great singles from this work were:

'Emotion'

, an adaptation of the Bee Gees' song, and

'Nasty Girl'

.

After their success and the release of a Christmas album, the girls decided to take a break to start their solo careers.
Despite the fact that her peers released their albums earlier, Beyoncé decided to participate in 2 movies,
Austin Powers in Goldmember and Temptation Struggle
, receiving good reviews.
At that time the successful rapper Jay-Z invited her to sing with him in his song, '03 Bonnie & Clyde. She had met him about 5 years earlier, around 1997 and they were already friends, later they would become much more 👩‍❤️‍💋‍👨
In 2003 she would finally release Beyoncé's first solo album, 'Dangerously in Love'.
Beyoncé topped several international music charts thanks to singles like 'Crazy in Love', in collaboration with Jay-Z, 'Baby Boy' with Sean Paul or 'Naughty Girl'.
She also won 5 Grammy Awards.
For the first time Beyoncé made two commercial campaigns for L'Oreal or Pepsi 🥤
In addition, she became the artist with the highest sales in one year, 2003, surpassing groups such as The Beatles or Simon and Garfunkel.
Beyoncé and Jay-Z Crazy In Love
Perfumes for fragrance allergy
Beyoncé is allergic to the composition of most perfumes on the market. That is why throughout her career she has launched fragrances such as 'True Star' or 'True Star Gold'. Reportedly, their formulations are entirely designed to be used by the singer 🤧
In 2004
Destiny's Child got back together
to release an album called '
Destiny's Fulfilled
'. The album went multi-platinum due to songs like '
Lose my Breathe
'.
Despite the success, the girls felt it was the end of their road as a group and decided to say a final goodbye to the band. But don't worry, they are still very close friends.
In 2006 Beyoncé release her long-awaited second solo album, 'B-Day'. It happened after Beyoncé's participation in the film Dreamgirls, for which she would later get two Golden Globe nominations. One for Best Actress in a Motion Picture Musical or Comedy and another for Best Original Song for 'Listen' 📣
'B-Day'
was released on September 4, Beyoncé's 25th birthday.
The singer could not have had a better gift, and this work debuted at number 1 on the Billboard 200 list.
As in her previous CD, Beyoncé joined her voice again with rapper Jay-Z, who at that time was already her boyfriend, in the single

'Deja Vu'

.

Other promotional tracks on the album were 'Ring The Alarm', 'Irreplaceable', which even has a Spanish version, 'Upgrade U', 'Get Me Bodied' and 'Green Light'. 
In early 2007, the singer released a deluxe version of B-Day which included the smash hit 'Beautiful Liar' with Shakira, a song that invites you to move your hips.
That year, Beyoncé continued to release songs in Spanish, this time collaborating with Alejandro Fernández on 'Amor Gitano'.
In 2008
Beyoncé became the
second highest paid artist in the world
. The news comes with the release of 'I am… Sasha Fierce'.
Who is Sasha Fierce?

It turns out that Beyoncé used this name as a sort of alter ego 🎭 with a crazier personality, allowing her to do more eccentricities and make her shows more entertaining.
The album is divided into two parts. The first, 'I am…' is composed of calm songs, and the second, 'Sasha Fierce', of dance tracks.
Like Beyoncé's previous works, this album was a worldwide bestseller.
In fact, who doesn't remember 'If I Were a Boy' or 'Single Ladies (Put a Ring on It)?'. Both singles were played all the time on the radio, not to mention how famous and iconic 'Single Ladies' choreography became.
While Beyoncé was singing about rings and proposals, the singer herself was immersed in the celebration of her wedding 💍 After a secret relationship of 5 years, Beyoncé married singer Jay-Z on April 4, 2008. This union also led to her being named by Forbes magazine as the couple with the biggest fortune in Hollywood 💲
During this time,
Beyoncé returns to the big screen starring in the movie 'Cadillac Records'
. That year she sung at the first dance of Barak and Michelle Obama at the White House, performing the song
'At Last'.
It was then that she went on tour around the world. 'I am' tour lasted 1 year, including 108 concerts and making 120 million dollars.
After that, Beyoncé participates in 'Obsessed' a thriller film.
In addition, Beyoncé re-released her latest work, accompanied by the singles 'Broken-Hearted Girl' and 'Video Phone', in collaboration with Lady Gaga, with whom she joined forces again in 'Telephone' 📞
Big win at the Grammys
The MTV Video Music Awards was not her only nomination; at the 52nd Grammy Awards she took home 6 out of 10 gramophones, the first female artist to win so many awards in a single night 🏆
In 2010
something shook Beyoncé's family
, her father, Mathew Knowles, had had an affair with actress
Alexandra Wright
and consequently a son named
Nixon
, when her mother, Tina, found out she filed for divorce.
The worst thing is that it was not the first time, he had already had another daughter named Koi with a dancer.
A few years later her mother remade her life by remarrying with the actor Richard Lawson, who already had a daughter, Bianca, so in a short time Beyoncé enlarged her family 😁
In 2011 Beyoncé released 'Run The World (Girls)', a powerhouse anthem proving that women can rule the world.
A few months later the track 'Best Thing I Never Had' was released and, against all odds, the entire new album was leaked before its release, forcing it to be brought forward.
After the release of '4', her fourth studio album, Beyoncé released music videos for the songs '1+1', 'Countdown', 'Love On Top' and 'Party' 4️⃣
Media started rumoring about a possible new pregnancy of Beyoncé, which was confirmed by the artist herself during her performance at the MTV Video Music Awards 🤰
2011 will also always be marked in Beyoncé's memory, as it was the year she fired her father
, Mathew Knowles, as her manager. The reason was that her father allegedly stole money from the singer. About her decision, Beyoncé herself stated that:
I have only dealt with my father on a business level. He is my father for life, and I love him. I'm grateful for everything he's taught me. He and my mother have been entrepreneurs and I will continue to follow in their footsteps.
Beyoncé never stops
and, after the birth of her daughter
Blue Ivy
,
she made a surprise comeback in 2013
with an album of the same name
and a documentary for HBO entitled '
Beyoncé: Life is but a dream
' 💫
In the film, directed by Beyoncé, we can see parts of her life, her childhood and her role as a mother and as a music star.
During those months the singer again lent her voice to a movie, this time in the animated film Epic.
As for her music, the artist's fifth CD arrives in the middle of the tour 'The Mrs Carter Show World Tour 2014' and does so loaded with 14 songs, 17 music videos and with 'Drunk in Love' as the starting signal.
In this album we find a more mature Beyoncé, who deals with issues such as eating disorders, marriage problems or motherhood.
Like her other works, 'Beyoncé' was a success and gave the singer the honor of being the first woman in history to have all 5 of her albums debut at number 1 on the Billboard chart 🏅
One of the biggest moments in Beyoncé's career was her
participation in the 2013 Super Bowl halftime show.
This massive event is watched by millions of people around the world 📺
In 2014, following her collaboration with husband Jay-Z on 'Drunk in Love', the two embark on their first tour together 'On The Run Tour'.
With three awards, that year she also became the most awarded artist at the BET Awards.
On the love front, the couple formed by Beyoncé and Jay-Z went through a crisis caused by an infidelity. After a horde of rumors linking the rapper with other artists such as Rihanna, he told Beyoncé about his affair, she will use the pain and anger on her next works 💔
Beyoncé
performed again at the Super Bowl
in 2016
, singing '
'Formation'
 live for the first time and announcing a new world tour.
January 2016 begins with Beyoncé's participation in the song 'Hymn For The Weekend', by her friends Coldplay.
Finally, in April 2016 Beyoncé presents 'Lemonade', her latest musical project, together with a movie aired on HBO.
With this release she broke records again, adding one more album debuting as number 1 in charts, to which we can add the fact that all 12 songs of this work were in the charts at the same time.
'Lemonade' has been Beyoncé's most critically acclaimed work. In addition, Beyoncé became the artist with the most VMAs awards in history 🏆
Coldplay & Beyoncé Hymn for the Weekend
A new pregnancy and more Grammys
Unexpectedly, Beyoncé found herself pregnant with twins. Her condition was not an impediment to be invited to lead 2017 Coachella Festival.
The artist showed the world her pregnancy again at the 59th Grammy Awards, bringing back home with her 2 and half gramophones. She won Best Urban Contemporary Album and Best Music Video. Album of the Year went to Adele, who is a big fan of Beyoncé deciding to split her trophy in 2 and share it with Beyoncé.
Ed Sheeran & Beyoncé Perfect
On June 13,
2017,
Beyoncé gave birth to her twins, Rumi and Sir Carter
, but she didn't stop releasing music:
She featured J Balvin and Willy William on the song

'Mi Gente'

, which proceeds were donated to those affected by hurricanes Harvey and Irma 🌀
She participatee with Eminem in 'Walk on Water', and with Ed Sheeran in the remix of 'Perfect'
Already in 2018, she collaborates again with Jay-Z in the song 'Family Feud' and with

DJ Khaled in

'Top Off'

.
In addition, the news is made public that Beyoncé would be the voice of Nala in the Disney classic 'The Lion King', which would finally be released in 2019.
After its cancellation in 2017, Beyoncé performs at the Coachella festival in 2018, but before that she encouraged her followers to follow a 22-day vegan diet on her Instagram profile. At the event, followed by more than 100,000 people, we could enjoy the reunion of Destiny's Child and the performance of Solange Knowles, Beyoncé's sister.
Due to the success of their previous tour, Beyoncé and Jay-Z embarked on the second part of the 'On The Run Tour', also reaffirming the power they have both together and separately with 'Everything Is Love', a joint album released as 'The Carters'.
Starting in 2019
, Beyoncé joins a series of projects with Netflix and Disney. On the one hand,
'The Lion King'
premieres, where in addition to being the voice of Nala, Beyoncé voices the songs
'Can You Feel The Love Tonight'
and
'Spirit'
🦁
In addition to the film, Beyoncé created for Disney+ 'The Lion King: The Gift', an album directed and produced by herself in which she highlights African culture. From it is extracted the single 'Brown Skin Girl', where the singer gathers in her video faces like Kelly Rowland, Tina Knowles, Naomi Campbell or her daughter Blue Ivy, in a plea for the beauty of brown and black skins.
Following in the wake of that work, she released 'Black Is King' for Disney+, a visual album inspired by her mother's work to celebrate her belonging to the black race.
April 2019 sees the release of 'Homecoming' the first of three projects from the singer on Netflix. The documentary film features Beyoncé during her performance at Coachella in 2018 and, alongside this premiere, 'Homecoming: The Live Album' was released 💿
In April 2020, Beyoncé appears again on the commercial music scene with 'Savage', in collaboration with Megan Thee Stallion. Two months later, she does so with 'Black Parade', a project of her own.
2020 was also a turning point for everyone, due to the outbreak of the Covid-19 pandemic. In this regard, Beyoncé said she has taken the opportunity to slow down and spend time with her family and her three children.
I've spent a lot of time focusing on building my legacy and representing my culture the best way I know how. Now, I've decided to give myself permission to dedicate myself to my own happiness.
Controversy was served in 2020 when Jennifer Lopez was accused of copying Beyoncé in her performance at the American Music Awards. The singer performed 'Pa' ti+ Loney' with Maluma and fans didn't seem too happy with Lopez's inspiration from a 2014 Beyoncé performance. What do you think? 🤔
In 2021 Beyoncé was the 'protagonist' of a fragment of the Netflix series about the artist Selena Quintanilla. In the scene, told years ago by the singer on MTV, we can see the depiction of a young Beyoncé strolling with her family through a shopping mall, where they cross paths with the Tex-mex star.
In 2021
Beyoncé performed at the Grammy Awards gala, wining
Best R&B Performance
for '
Black Parade
' and becoming
the female artist in history with the most gramophones, 28 in all
🏆
Involved in the defense of black people after all the events of violence happened, Beyoncé thanked her award with the following words:
I'm so honored. I'm so thrilled. As an artist, I think it's my job and all of our jobs to reflect the times and it's been such a difficult time. So I wanted to encourage all the black queens and kings.
That wasn't the only award she took home that night, as she also won a Grammy for Best Music Video for 'Brown Skin Girl'. This track also featured her daughter Blue Ivy, who has the honor of having received a BET Award at the age of 8 for her collaboration with her mother.
In addition, it has been confirmed that the singer has been working on her new album for two years, so it wouldn't be surprising if we have new music very soon

 🎶
Beyoncé live (Facebook Image)
Behind the star pose hides a shy person who, once on stage, transforms herself by overflowing with self-confidence. That's Beyoncé, an artist who always surprises.
🤔 Google most searched questions about Beyoncé
Who is Tina Knowles?
Tina Knowles
, or Tina Lawson, is Beyonce's mother. She has been married to Richard Lawson since 2015 and went from running Headliners hair salon for 20 years to dressing Destiny's Child and her daughter. Now she is also a star on social networks.
What is Ivy Park Adidas by Beyoncé?
It is a collection of Beyoncé for the sports brand Adidas, with which the singer wants to pay tribute to African-American cowboys and cowgirls.
Who is Mathew Knowles?
Mathew Knowles is Beyoncé's father
and is, in part, responsible for bringing his daughter to fame since he became her manager at the beginning of her career. In fact, in 1992 he already founded his own record label, showing his ambition for fame.
Due to multiple problems derived from his work as manager and the relationship with Beyoncé's mother and the singer herself, the relationship between the two is not too close now.
What movies has Beyoncé made?
Beyoncé made her film debut in 1999 in Beverly Hood, where she played herself. Since then she has starred in films such as Austin Powers in Goldmember, The Pink Panther, Dreamgirls and Obsessed. She has also lent her voice to Epic and The Lion King.
When did Beyoncé get married and who is she married to?
Beyoncé married rapper Jay-Z on April 4, 2008. We already told you that the 4th is a special number for the singer and this date is one of the reasons.
Does Beyoncé speak Spanish?
🎁 Beyoncé
best selling items
Homecoming: The Live Album
The perfect gift for the Beyoncé fan: 4 vinyls, a book with 52 high definition photos and the best Queen B concert.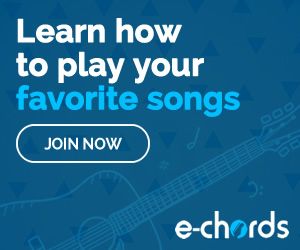 Learn to play like the best
Piano, Ukelele, Guitar, in E-CHORDS they have millions of songs to learn to play your favorite songs.
All Beyoncé
Records, vinyls, books… anything you can imagine from Queen B.
Dreamgirls
Beyoncé's wonderful movie, featuring one of her greatest songs, 'Listen'.
Best Beyoncé album
'4' is Beyoncé's best album, packed with the American artist's legendary tracks.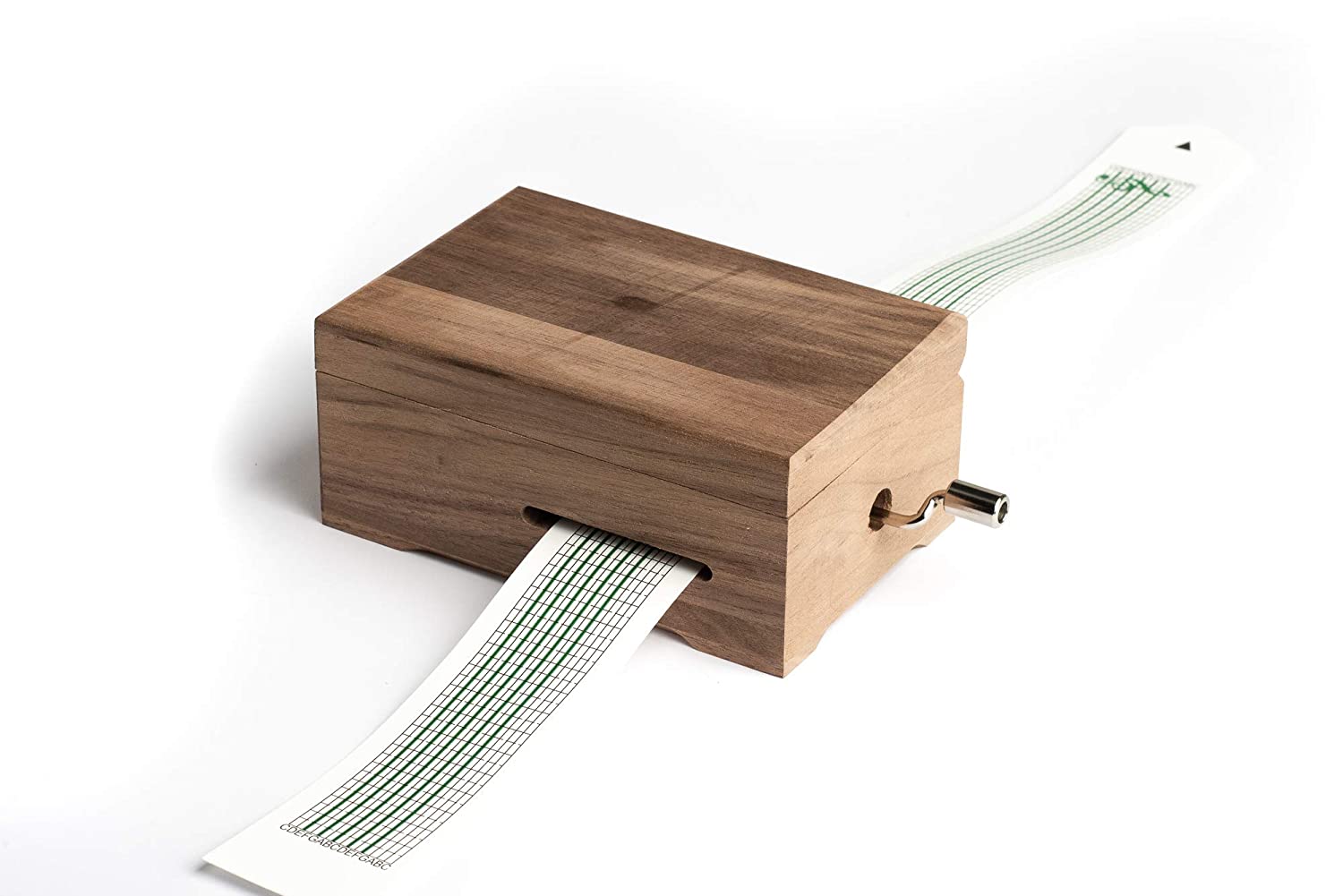 Do you want an original gift? A music box with a melody of your choice or to make it yourself with your favorite artwork.
You tell me, I always do the talking
🙂