Bruno Mars Biography & Music

[1985-2022] | Is he the new Michael Jackson?
The mere fact that audiences and critics continually wonder if Bruno Mars is the new Michael Jackson is already a great compliment, but you will agree with me that this Hawaiian, born in a family of musicians, deserves it. He has dedicated his life to music, from imitating Elvis at the age of 4 to becoming one of the best-selling artists in history. This is the life and music of Bruno Mars, an old-fashioned pop star.
3 songs to know
Bruno Mars
When his friend and genius producer Mark Ronson asked Bruno Mars to collaborate with him on "Uptown Funk", they surely didn't expect it to become the most important song of their lives and the dance anthem of a generation.
Bruno Mars' music is impregnated by the soul of the 60s and 70s, but he also adds 21st century instrumentation and his talent to write lyrics and melodies that hook. All of this is brought together in 'Moonshine' (don't miss the story behind 🥃)
Silk Sonic Leave the Door Open
Bruno Mars has teamed up with Anderson .Paak in 2021 on a project, which under the name Silk Sonic, is full of unknowns and anticipation. We tell you all about Silk Sonic, but in the meantime, listen to their awesome first single:
🗿 Name: Peter Gene Hernandez
🎂 Year: Born October 8, 1985 in Honolulu, Hawaii.
👫 Genres: Pop, Funk, R&B, Soul and Rock. 
😎 Band: The Hooligans. Same way his fans are named.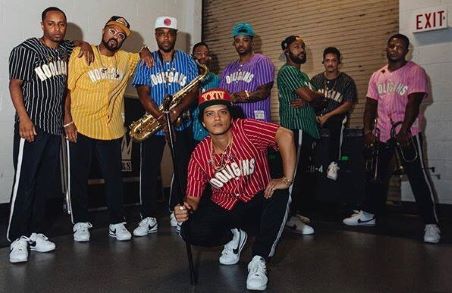 💿 Discography: 4 studio albums.
 🕴 Production team: Bruno Mars formed with Philip Lawrence and Ari Levine an extremely successful production and songwriting team, mainly composing for other artists. Their name, The Smeezingtons.
🔗 Official Website:  brunomars.com
I hope that music does the talking.
I just want to do music. I don't want to be known for any scandals or controversy. I want to be the guy that brings joy to your life through his music. That's it. And I want to go home. Throw on some Netflix and live a life.
Bruno Mars
Other music stories you might like
Ricky Martin. Livin' la vida loca
Michael Kiwanuka. A lot of soul
Bruce Springsteen legendary story
Bruno Mars
Biography and music
Peter Gene Hernandez, known as Bruno Mars, was born in Honolulu in 1985, to a Puerto Rican father and a Filipino mother.
In 1990, being only 4 years old, he started his artistic career performing like Elvis. He became the youngest imitator of the artist.
He even took part as the "Little Elvis" in a film called 'Honeymoon in Vegas'. You've got the video here.
Bruno Mars as a child imitating Elvis
At the age of four, Mars began performing five days a week with his family's band, The Love Notes.
Despite being so young, Mars used to memorize videotapes of Elvis, James Brown and Michael Jackson, looking forward to his show 🕺
One night, when he was 5 years old, he forgot to pee before the show and found himself weeping his pants while singing 😥. Comes with the territory! Bruno carried on as if nothing had happened, his parents told Rolling Stone.
He had a small version of a drum set, guitar and piano and learned to play the instruments.
Bruno Mars imitating Michael Jackson
Bruno lived in a comfortable way in a large house with his parents and 6 siblings, but everything would change when he turned 11 years old:
His parents broke up and with them the family band too.
His father's business began to tank and they ran out of money. Bruno had to move with his father to the slums of Hawaii.
At his new school he was nicknamed 'Peter Pan Hyma Dingier' and was bullied for a time, but he finally managed to conquer his classmates, among other things for his Michael Jackson imitations for which he was paid $ 75 in local club 💰
The 2000s were hard time |
Bruno Mars moves to Los Angeles looking for an opportunity in music
After graduating from his school in Hawaii, Bruno moved to Los Angeles to try his luck with a record company.
Thanks to his sister Jaime, he got a contact at Motown, but he had no experience in the music industry by then and things didn't work out.
His first stage in Los Angeles was a tough time for Bruno Mars
He couldn't pay the rent, so he took a job as a DJ for $ 75 per session, but he wasn't good at it and he quit pretty quickly. He also tried as a poker player with the same ending.
He lived in a poor area of Los Angeles and told the story that one afternoon when he came back home, found his parking space occupied by a homeless person:
It was a dude taking a shit in my stall. No toilet paper, nothing! It was just foul, and no one cleaned it up. So, every morning, I got reminded of where I'm at.
2005. He signs a deal with producer Steve Lindsey, who tought Mars how to make commercial Pop music.
I held Mars back for five years while they learned an extensive catalog of hit music
During this time, Bruno begins to play small clubs in L.A. with a band called Sex Panther with his brother Eric on drums.
Bruno Mars talking  about The Smeezingtons
2006. He is introduced to Atlantic Records label. Even though they like Bruno, they thought he needed hardeninig and find his voice as an artist. 3 years later he would sign his first record deal with them 💿
The Smeezingtons, a songwriting trio formed by Bruno Mars, Philip Lawrence and Ari Levine, began working together in 2008. They wrote lots of hits for artists like Sugababes, Adele, Flo Rida, Cee Lo Green, etc.
2009. The first official song in which we can hear Bruno Mars singing is '3D' by Far East Movement.
2010. This year he becomes known as a solo artist featuring in 2 worldwide hits: "Nothin' on You" with B.o.B, and "Billionaire" with Travie McCoy.
B.o.B ft. Bruno Mars Nothin' On You
Bruno Mars Just The Way You Are | His rise to stardom
Bruno Mars, Cee Lo Green and B.o.B The Other Side
2010. Due to the great success of the previous songs, the record company told Bruno that was time to release his album.
It was an EP (short album) called "It's Better If You Don't Understand", which first single was 'The Other Side'.
Bruno Mars 1st album, "Doo-Wops & Hoolingans", came out in 2010 too
The single "Just the Way you are" was

No. 1 on Billboard.
What does "Doo-Wops & Hooligans" mean?
Doo-Wop: Is a genre that mixes R&B and gospel music that originated among African-American youth in the 1940s. It features vocal group harmony that carries an engaging melodic line to a simple beat with little or no instrumentation. Bruno loves it for being simple and romantic. Furthermore, Bruno's father was known as Peter "Dr. Doo-Wop" Hernandez 👨
Hooligans: It's the name of his band.
Bruno Mars Just The Way You Are
In 2010 Bruno Mars is arrested in Las Vegas for cocaine possession. He had to pay a $ 2,000 fine and 200 hours of community service.
Bruno has stated several times that he regrets it and tries to forget it every day. In fact, he is an artist who avoids the limelight 👌
2011. Still digesting success, Bruno continues to work unstoppable.
He sings the main song of 'The Twilight' soundtrack, "It Will Rain".
He also appears in Sesame Street singing 'Don't give up'.
If I may, I will include another song from Bruno's first album called "Marry You" 👰 It's my wife's favorite song, and it has an unrivalled good vibe. So, let yourself go and follow the lyrics:
'Cause it's a beautiful night, we're looking for something dumb to do, hey baby! I think I wanna marry you.
Bruno Mars Unorthodox Jukebox | Superbowl season
2012. This year would mark a milestone in Bruno Mars' career. He releases a second album with a richer musical variety. Hence the album title, 'Unorthodox Jukebox'. The record is a mix of rhythms and styles. Really exciting!
170 million sales, artist of the year in 2013, number 1 on the 2014 Forbes list, Grammy for Best Pop Vocal Album. This are just some of the figure of this great album 🥇
Bruno Mars Locked Out of Heaven
Unorthodox Jukebox is filled with hit after hit. We highlight:
When I Was Your Man 🎹: Bruno Mars revealed that he wrote it about his girlfriend, model Jessica Caban, when he thought he might lose her.
Gorilla 🦍: The lyric "Got a body full of liquor with a cocaine kicker" was controversial for inciting drug use, but Mars was not concerned. He said:
To take that line out would dilute my art.

The song needs a sense of danger. When I was a kid, pop could be dangerous but still massive. Michael Jackson would grab his crotch. Prince would rock assless chaps. With this album, I wanna let loose.
Bruno Mars Superbowl Halftime Show 2014 ft. Red Hot Chilli Peppers
🏈 Superbowl. The American football final halftime show brings together hundreds of millions of people around the television every year. It is considered a big honor to sing then.
Bruno Mars has performed 2 times in the Superbowl, 2014 and 2016.
Bruno Mars Superbowl Halftime Show 2016 ft. Beyoncé & Coldplay
Bruno Mars

Uptown Funk
| The song that drives the world crazy
2014. Uptown Funk is Bruno Mars' collaboration with producer and friend Mark Ronson. It reached the top of all charts around the world, spending 14 consecutive weeks at the top of the Billboard Hot 100 as well.
On SongFacts you can find many fun facts on this topic.
2014. Bruno Mars would make a cameo in 'Jane the Virgin', the series where his girlfriend Jessica Cobin acted.
But not everything in 2014 would be good for Bruno. His mother passes away leaving him devastated. He then stated:
I would trade music to have her back
2016. Four years after his 2nd album, the long-awaited confirmation album of the world's biggest pop star arrived, "24K Magic"
Mars was recognized by Guinness World Records as the 'First Male Artist to achieve three 10-million-selling-singles' 🤑
His 24K Magic World Tour, which lasted almost 1 year, grossed over $ 300 million 💸
Mars won in the 6 categories for which he was nominated at the 2018 Grammy Awards (Album of the Year, Best R&B Album, etc.), being his song "Versace on the Floor" an international hit 👗
Bruno Mars Versace on the Floor
2021. In February this year, Bruno Mars and American rapper Anderson .Paak announced that they had recorded an album together under the name Silk Sonic.
The debut album, called "An Evening with Silk Sonic", features American musician Bootsy Collins as a special guest.
"Leave the Door Open" was released as the first single.
Bruno Mars live (Facebook Image)
Bruno Mars, with 7 songs among the best-selling in history, knows very well that success only comes through work, although in his case there is a large dose of talent.
He is an artist who would have succeeded in the 60s as much as he does now.
🤔 Google most searched questions about Bruno Mars
How tall is Bruno Mars?
Bruno Mars is 5'5 (165cm) heigh, without shoes 👞. However, he often appears taller, since he's fond of elevator shoes and can be seen wearing them during live performances and award ceremonies.
Who is Jessica Caban?
Jessica Caban has been Bruno Mars' partner since 2011, but they are not married.
Jessica Caban is model, actress and businesswoman. Her career began in 2002 when she became the face of Jennifer Lopez's clothing line, JLO. She also starred in the movie 'Are You For Great Sex?' and the series 'Jane, the Virgin'.
Jessica Caban launched her own swimwear brand called 'J. Marie Swimwear 'in 2016.
Why is Bruno Mars called like that?
His father started calling him "Bruno" at age 2, because according to him he looked like professional wrestler Bruno Sammartino. What do you think? 😨
He added the surnmae "Mars" because, in his own words: "I felt like I didn't have any pizzazz, and a lot of girls say I'm out of this world, so I was like I guess I'm from Mars".
The adoption of his stage name was also an effort to avoid being stereotyped as a Latin artist. They even tried to convince Mars to sing in Spanish, because Bruno Mars' real name is Peter Gene Hernandez Bayot.
Is Bruno Mars black?
Bruno Mars was born in Hawaii to a Puerto Rican father and a Filipino mother, so he is not African American.
He has been accused of appropriation of black culture, but he has always declared that what he feels is a lot of admiration for artists such as James Brown, Prince or Michael Jackson, being them a huge influence in his life. Mars said:
My music comes from love and if you can't hear that, I don't know what to tell you.
Bruno Mars Collaborations

and Songs you didn't know were by him
Bruno Mars has written lots of songs as part of 'The Smeezingtons', the team of producers he was part of. Some of these tracks you probably would have never thought were by him. But that's not all, Bruno is really prolific and has collaborated on big hits with other artists such as Ed Sheeran, Cardi B or Lil Wayne. Here is Bruno Mars collaborations song list:
Tunes Bruno Mars has written for other artists
Jaeson Ma Love: Bruno sings backing vocals on this track.
And other songs for Cobra Starship, Alexandra Burke, Adam Levine, Sean Kingston, etc.
Songs featuring Bruno Mars
🎁 Bruno Mars recommended items
The Whiskey that inspired 'Moonshine' by Bruno Mars
The liquor that inspired Bruno Mars to compose the song is Ole Smoky Tennessee Original Moonshine, which is made from aged grain, which comes from eastern Tennessee. It has an unmistakable character.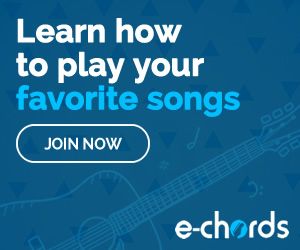 learn how to play like Marc Anthony
Piano, Ukulele, Guitar, in E-CHORDS they have millions of songs to learn to play your favorite songs
Bruno Mars Vinyls
What better way to have all 3 albums by Hawaiian Bruno Mars than on vinyl. In addition, they give you an mp3 copy. It's a must have!
Bruno Mars Merch
Here you will find all the merchandising of your favorite singer, notebooks, posters, clothes, etc.
Bruno Mars book
This book documents his childhood in Honolulu and how he became famous from the age of four.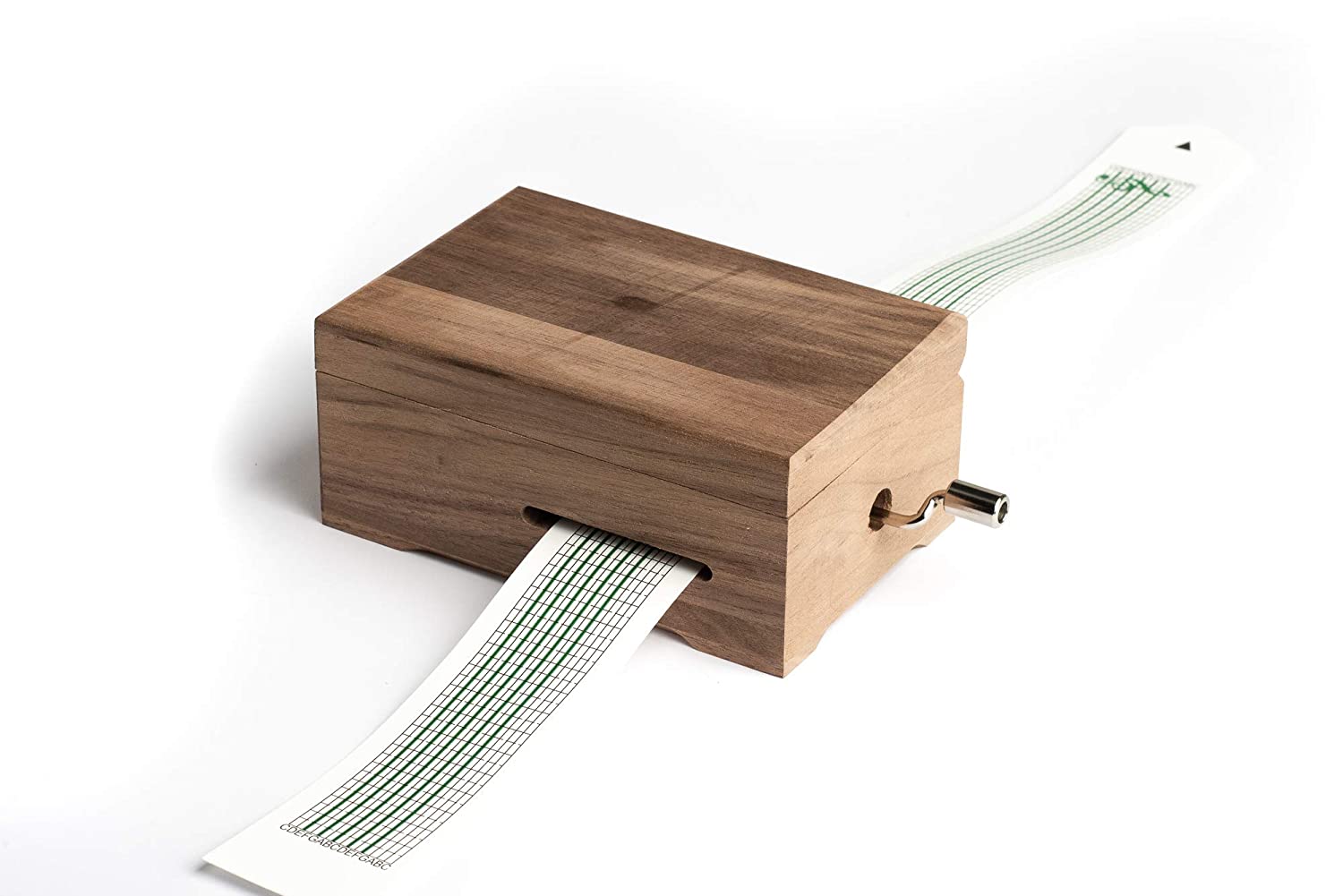 Do you want an original gift? A music box with a melody to choose or to make it yourself with your favorite song.
Header and Social Media Photo: Bruno Mars Facebook Image