Gusttavo Lima Biography
[1989-2022]
He left home at the age of 9 and did not stop until he made the world dance with his 'Balada'
Gusttavo Lima has been a superstar in Brazil since he was a child, but he didn't stop there, he jumped into the international music market with his song Balada, which everyone knows as Tche tcherere tche 😸.
He is an incredibly complete and dedicated artist who records all his albums live. We cannot think of a better way to discover Brazilian music.
3 Songs to know
Gusttavo Lima
The Brazilians call it Tchê tcherere tchê tchê tchê, the Spaniards Che che che. Whatever the name, this song is Gusttavo Lima's biggest hit.
And yet he recorded it reluctantly at the beginning of his career!
Love has always been a recurring theme in Gusttavo Lima's songs,
This tune is special because Guttavo played it during his partner Andressa Suita's walk down the aisle on her wedding day ⛪
Gusttavo Lima's latest singles features the new Colombian star, Camilo.
Bebê is a bachata in Portuguese perfect to dance this summer at your next party.
Gusttavo Lima
Trembol Card
🗿 Name:

Nivaldo Batista Lima

😲
🎂 Year:

Born on September 3, 1989 in Presidente Olegário (Brazil).

👫 Genres: Gusttavo is one of the best representatives of sertaneja music (the most popular in Brazil). He also sings Pop and bachata.
✍🏽 Signature:
🎻 Instruments: Gusttavo

Lima can play drums, guitar and piano.

💿 Discography: Despite his youth, Gusttavo has already released 3 studio albums and 8 live albums.
🔗 Official Website: www.gusttavolima.com.br
Never beg for affection, attention or love. If it is not freely given, it is not worth having.
Gusttavo Lima
Other music stories you're going to love
Ricky Martin. Livin' la Vida Loca
Bruno Mars. Biography and music
Marc Anthony. The King of Salsa
Gusttavo Lima |
Biography and music
Born in 1989 in Brazil, Gusttavo Lima started in music at the age of 9, out of necessity, he wanted to help his parents who had few money, and out of passion, his dream was to sing sertaneja music (typical Brazilian genre).
At 18 he released his first album and soon after his 'Balada' introduced him to the world. Gusttavo has a spectacular career, he keeps on giving concerts and making his music grow. This has been his life path
Chapter 1

| Singing for food
Nivaldo Lima Bautista was born in a humble home in the city of Presidente Olegário, Brazil. From an early age, he showed a great interest in music and even more in sertaneja (the most popular musical style in Brazil today, which originated in the 1920s in the Brazilian countryside).
Gusttavo started singing with his father in the church choir and at the Folia de Reis festivities.
Such was his passion for music during his childhood that he formed the group Trio Remelexo with his brothers.
When he was only 9 years old, he decided to leave home to make some money for his family.
He started playing in bars, where he was paid only with food.
I sang in very small bars and many times, what they paid me was not enough for anything. Imagine, a bar with five tables, each one occupied by a couple, I would leave 15 reais a night and with that I couldn't even pay for the gas, so I would barter for food, or in very cold times, for something to warm myself with.
Gusttavo was always determined to make a living out of music, so time went by and he kept on playing and playing. At the age of 16 he was earning enough with his shows to support his family. 
During that time, he learned how to play guitar, piano and drums all by himself 🎶
Why is he called Gusttavo Lima?
In his youth he formed a duo called Gusttavo & Alessandro with a friend. As he started to be know, when he began his solo career he decided to keep the name 'Gusttavo' and add his real last name 'Lima'.
Chapter 2

| The beginning of his career and his great 'Balada'
After coming on age in 2008, Gusttavo Lima decides to travel to the Brazilian city of Goiânia where he meets the duo Jorge & Mateus.
These recognized representatives of the sertaneja music decide to help him releasing a first record.
In 2009, Gusttavo Lima releases his first album, a work of the same name that brought him great success.
The second song I recorded was 'Rosas, Versos e Vinhos'. It was a wonderful song and got the first place in the music charts of a radio station. I cried with emotion
Gusttavo Lima Rosas, Versos e Vinhos
Gusttavo Lima & Neymar Balada (Tchê tcherere tchê tchê)
After the good figures achieved with the first album, Gusttavo Lima releases Inventor dos Amores

in 2010

, a CD and DVD recorded live at Sol Music Hall.
A little later,

in 2011

, the singer releases his second live CD and DVD, entitled Gusttavo Lima e Você. The album was recorded in front of 60,000 people during the Fenamilho festival.

The concert lasted more than three hours and included Lima's greatest hits, as well as 12 unreleased tracks.
Who would have told Lima that the song he disliked and refused to record would become the biggest hit of his career? We are talking about Balada, a song included in Gusttavo Lima e você.
Lima's great fear with this song was that there might be comparisons with another big hit of the moment, Ai Se Eu Te Pego, by Brazilian Michel Teló.
Fortunately for Lima, taking the risk of recording something so different from his previous music was a great decision as Balada broke all barriers becoming a worldwide hit 🌎
Singing live is his strong point, thus, in 2012, he recorded a new live album called Ao Vivo em São Paulo. In this concert we could enjoy Gusttavo playing different instruments and sharing the stage with soccer players like Neymar, Eduardo Costa, William and Marcelo.
In addition to this resounding show, 2012 was the year in which Lima crossed the borders of Brazil for the first time in his 1ª international tour ✈️
His song Gatinha Assanhada reaped good numbers and served as the title track in the popular Brazilian soap opera Salve Jorge.
Gusttavo Lima Gatinha Assanhada
Sometimes we say things we don't mean… or maybe we do, but we regret it. That's exactly what must have happened to Gusttavo Lima in 2013, when he leaked he might not sing live again. The buzz was short-lived as in less than 24 hours he rectified his message saying:
To my fans, I will never leave you and to those who don't like me, you are going to have to put up with me for many years.
Indeed, during

2013

you could see Lima everywhere:

He participated in the dance reality show Dança dos Famosos
He had a cameo in the soap opera called Amor à Vida, to which he also contributed his song As Mina Pira na Balada.
He covered in Portuguese the famous song by P!nk and Nate Ruess, Just Give Me a Reason. Diz Pra Mim would be part of his new album and one of the fans favourite tunes.
Gusttavo Lima Diz Pra Mim
Five years after his debut, the long-awaited 2nd studio album, Do Outro Lado da Moeda, was released in 2014. A mix of romantic and danceable tracks 💕
Lima reached the top of the Billboard chart in Brazil.
As a follow-up to his new album, Gusttavo fulfills one of his dreams and releases in 2015 Buteco do Gusttavo Lima, a new edition of his live music featuring Leonardo, Jorge & Mateus, Zezé Di Camargo & Luciano, Bruno & Marrone and his father.
2015 is also a year of changes for Lima, who leaves Audiomix label after six years with them and founds his own label, Balada Eventos 💿
Life smiled at him personally as well. In December 2015 Gusttavo Lima got married in a civil ceremony to model Andressa Suita. They had been dating since 2012 💍
Chapter 4

| First child and lots of music
 New year, new music. Lima does not wait anymore and publishes Quem Vem de Longe early 2016, a song that would be part of the novel Êta Mundo Bom. You will see his wife, Andressa Suita, featuring in the video 👰
His next album, 50/50, was also recorded live including both romantic music and dance tracks.
Lima held a photocall with the first fans arriving at the venue where the release of this new DVD was being celebrated. You cannot imagine the amount of people that went there! 😊
The two best singles of the album are, Que Pena que Acabou and Homen de Familia.
Gusttavo Lima Quem Vem De Longe
Gusttavo Lima Apelido Carinhoso
2017 comes with the best gift for Gusttavo Lima, his first son, Gabriel Lima 👶
That year was not only good personally, musically Lima joined the rapper Hungria Hip Hop in the single Eu Vou Te Buscar. The song quickly became a hit in Brazilian music charts.
And it doesn't end there, as the singer took the opportunity to record the second volume of his live album 'Buteco do Gusttavo Lima', although this time he did it without an audience. The first single, Apelido Carinhoso, reached number 1 in the Brasil Hot 100 Airplay.
Chapter 5

| Gusttavo Lima becomes 'O Embaixador (The Ambassador)'
In 2018 Gusttavo Lima publishes O Embaixador accompanied by the DVD Embaixador da Festa do Peão de Barretos, recorded during the Festa de Peão de Barretos, where he was welcomed by fans to the cry of "the ambassador arrived", a title he earned after been elected for two years in a row as ambassador of this festivity, a very marked date in the sertanejo calendar 🎆
If I had to bury my vocal cords somewhere, I would certainly choose the sand of Barretos
Gusttavo Lima Zé da Recaída
In the summer of 2018, Gusttavo Lima and his partner had their second son, Samuel Lima 👨‍👩‍👦‍👦
Undoubtedly, family is a fundamental piece in his life. Gusttavo always says he feels an "infinite love" for his kids. In fact, he demonstrates it continuously on social media.
2019 brings with it a new album, O Embaixador in Cariri, recorded at the concert held at ExpoCrato.
It includes 15 unreleased tracks and re-recordings of his most recent hits, in addition to collaborations with Raimundo Fagner and Gente de Zona.
Far from ending his legacy as ambassador, Gusttavo Lima returns in 2020 with Embaixador The Legacy, his newest live album with songs such as Tudo Que Eu Queria, De Menina pra Mulher or the well-known 60 Segundos, among others.
Gusttavo Lima & Gente de Zona Lo Que Tú y Yo Vivimos
In 2021 he surprised fans with a song featuring Camilo, called BEBÊ 🍾, and a new album, "O Embaixador Falando de Amor (The Ambassador Talks about Love)", recorded in an intimate way and presented in two EPs totaling 14 tracks – between unreleased songs and re-recordings of greatest hits.
He also released the mobile game "Gusttavo Lima – The Legacy" which transports us to a medieval world in which the ambassador tries to recover his kingdom from the Dragon King 🐉
To end 2021 and start 2022, Gusttavo released the album "Buteco in Boston", recorded in the largest stage in the United States for a Brazilian, it is a real milestone in Gusttavo Lima's career.
Gusttavo Lima live (Facebook Image)
Gusttavo Lima is an artist who, despite all the success, stands out for being a humble person who sells out all arenas, thanks to his charisma and awesome music.
🤔 Google most searched questions about Gusttavo Lima
What kind of music does Gusttavo Lima play?
Gusttavo Lima moves between pop, bachata and, above all, sertaneja music or sertanejo, which is the most popular music on Brazilian radio, well above salsa.
The sertanejo has its origins in the 1920s in the Brazilian countryside. That is why some people call it Brazilian Country.
Who is Gustavo Lima's wife?
Guttavo Lima has been married since 2015 to model Andressa Suita and although their marriage hit a bump in October 2020, it seems the waters are back on track and the couple is happier than ever with their two children and rumors of a new pregnancy on the horizon.
How tall is Gustavo Lima?
Gusttavo Lima is no less than 1.83m tall.
Does Gusttavo Lima have children?
Yes. Gusttavo Lima is, together with model Andressa Suita, father of two little boys, Gabriel and Samuel Lima, born in 2017 and 2018 respectively.
Are Gusttavo Lima and Neymar friends?
We can't say if Gusttavo Lima and Neymar are friends today, but we can tell that, believe it or not, the two shared the stage in 2012 to perform the hit song Balada (Tchê tcherere tchê tchê tchê). 🎶
🎁 Gusttavo Lima
best-sellling items
Gusttavo Lima e Você
The famous live album that includes his most important and worldwide hit song, Balada.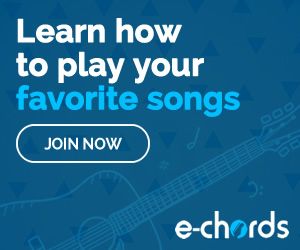 Learn to play like the best
Piano, Ukelele, Guitar, in E-CHORDS they have millions of songs to learn to play your favorite songs.
Gusttavo O Embaixador
Gusttavo Lima, the only Festival Ambassador to receive the title for two consecutive years, kept his promise and made the biggest presentation in the 63 years of the Barretos Festival.
Buteco do Gusttavo Lima, Vol. 2
Second part of a live show that moved all of Brazil. An album that you must have to understand Carioca music.
Buteco do Gusttavo Lima
One of the biggest names in sertanejo music, Gusttavo Lima, in one of his best live albums, which includes all his hits.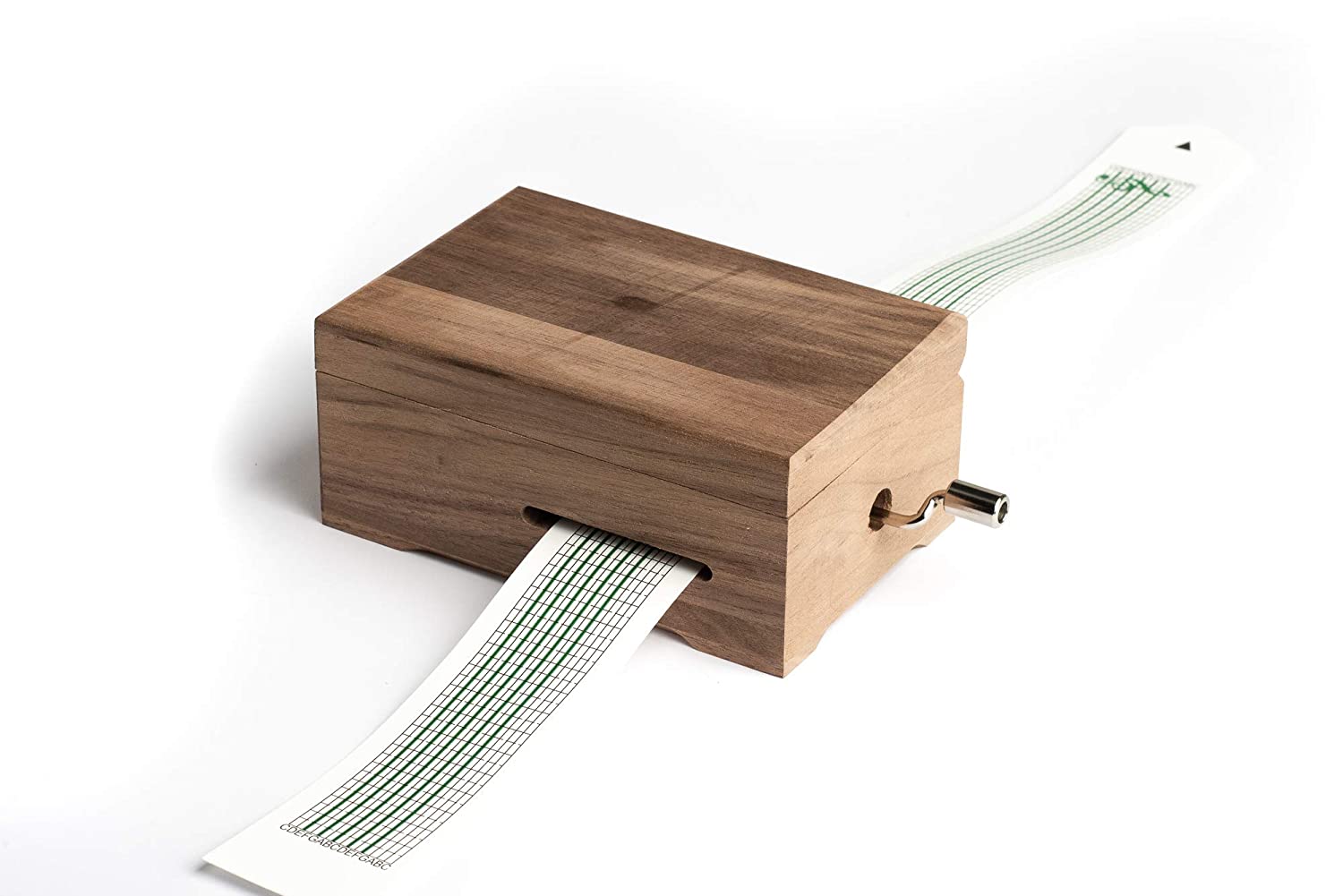 Do you want an original gift? A music box with a melody of your choice or to make it yourself with your favorite artwork.
Header and Social Media Photo: Gusttavo Lima Facebook Image