Powerwolf Biography

[2003-2022] Attila Dorn and his wolves celebrate a Heavy Metal Mass
Werewolves, mythology, church, and above all passion for Metal, all that is Powerwolf. The band of Attila Dorn, Falk Maria Schlegel, Charles Greywolf, Matthew Greywolf and Roel van Helden. They don't give concerts, they celebrate Heavy Metal Masses!
3 Songs to know
Powerwolf
The energy and dynamics of the song will blow your mind. A straight and powerful song that fans scream at every concert.
Pure Powerwolf! Choir, fast speed, catchy melody and the impressive voice of Attila Dorn. A metal hit.
Powerwolf new album in 2021 is a new proof of all the power of the Germans. The 1st single is 'Dancing with the Dead'.
🗿 Name and Founder: Powerwolf was created by Charles and Matthew Greywolf, although there is a secret story behind it.
🎂 Year: The band was founded in 2003.
👫 Genres: Power Metal and Heavy Metal.
♈ Icon and Logo: Powerwolf takes great care of everything that has to do with their image, including their iconography:
💿 Discography: Powerwolf has released 8 studio albums. Their discography includes also greatest hits albums, EPs, live albums and orchestral versions of some of their records.
🙋 Original Members: Charles and Matthew Greywolf, Stefane Funèbre, Falk Maria Schlegel and Attila Dorn.
🙋‍♂️ Current Members: Powerwolf consists of vocalist Karsten Brill as "Attila Dorn", lead guitarist Benjamin Buss as "Matthew Greywolf", bassist/rhythm guitarist David Vogt as "Charles Greywolf", keyboardist Christian Jost as "Falk Maria Schlegel" and drummer Roel van Helden.
🔗 Official Website: powerwolf.net
I am a metalist, a metal fan. Metal is my religion.
Look at all these people, what unites them? I can tell you, it's the fucking metal.
Matthew Greywolf
Other music stories you're going to love
Disturbed. Heavy band with 5 Top 1
Mägo de Oz. Best Spanish Rock
Powerwolf |
Biography and music
Powerwolf is a German band that plays mainly Power Metal giving it a traditional vibe by the use of unique elements like the church organ. It was founded in 2003 from the members of the band Red Aim.
They have had a slow progression throughout their 8 albums, but today they are a reference in the Metal world for their spectacular live performances, and for mixing religious themes with legends of vampires and werewolves.
All their members have adopted fictitious names and characters. It is time to discover their legend and to know who is behind the makeup.
Chapter 1

| The origins of wolves
Powerwolf is a German band created in 2003 by Charles and Matthew Greywolf. Well, this is only half true, because the real origin of Powerwolf is a band called Red Aim. This is the real story:
Matthew Greywolf's real name is Benjamin Buss (it would have been too much of a coincidence if his last name was "grey wolf", don't you think? 😉 ). Benjamin is a German musician and graphic designer, who already at the age of 11 became interested in heavy metal music.
Benjamin Buss, together with a school friend named Pascal Flach, formed a rock band in 1995, which they named Red Aim. They played mostly Raga Rock (rock with hints of Indian classical music) and Stoner (heavy metal with acid and psychedelic touches), until they switched to a new vocalist, Karsten Brill, known in Powerwolf as Attila Dorn, who changed the direction of their music towards punk rock and heavy metal.
Karsten Bill (Attila Dorn), born in Germany, had already been in a grunge band called Dragon's Tongue. When he joined Red Aim in 1999, he adopted the name Dr. Don Rogers.
Red Aim's 1st album was called Call Me Tiger.
In 2001, Red Aim incorporated two new members:
David Vogt: Who goes by the name Charles Greywolf in Powerwolf, and who is not the brother of Matthew Greywolf (Benjamin Buss), although they look a bit alike 👬
Christian Jost: Powerwolf's iconic keyboardist, who in the band goes by the name Falk Maria Schlegel.
The thing is that Red Aim didn't work out and in 2003 its musicians decided to change course and created a Power Metal band (subgenre of Heavy Metal that is played faster and focuses on melodic arrangements and instrumental technique). They called it Powerwolf.
When the band was formed, its members decided to assume pseudonyms and create historical backgrounds around them.
The legend about the origin of Powerwolf
Two brothers named Charles and Matthew Greywolf, who had been playing together for years, decided to create Powerwolf. They soon added French drummer Stefane Funèbre and German keyboardist Falk Maria Schlegel.
They started writing songs, but still didn't have a suitable singer.
While on vacation in Romania, Charles and Matthew Greywolf struck up a conversation in a pub in Sighișoara with a man named Attila Dorn. They talked for hours about music. Attila, despite having studied classical music, dreamed of being part of a heavy band, so the magic happened and he joined Powerwolf 🐺
This is a partially made up story, but it's the one the band tells in interviews.
Chapter 2

| The quest for identity
Shortly after starting as Powerwolf, they signed a deal with Metal Blade label, which would lead directly to their first album, Return in Bloodred in 2005.
The album was based on stories of werewolves from Romanian mythology.
They were invited to play at the Summer Breze festival, which would be their first open air show. The truth is that they had a very small audience. The festival was new and they had to sing at 10:00 in the morning 🥱
One of the songs the band is most fond of is 'The Kiss of the Cobra King', which they covered in 2019 to celebrate Powerwolf's 15th anniversary.
Powerwolf Kiss of the Cobra King
Although the entire band collaborates, Matthew Greywolf (Benjamin Buss) is Powerwolf's main songwriter and is often featured in most of the band's interviews.
He is also in charge of designing the band's set, merchandising and other artwork, including their costumes and make-up 🎨
The band's aesthetics revolved around satanic and religious concepts, as well as legends about vampires and werewolves. That's why they decided to use costumes and make-up 💄 Many people told them:
You play good music, but your aesthetics are stupid, why don't you go up and play like you would go to buy bread? People will accept you more.
They didn't always wear make-up, in interviews or acoustic concerts they didn't use any, but they wanted to enhance the message of their music and they kept on doing it.
Powerwolf Behind the Leathermask
In 2007 Powerwolf released their 2nd album, Lupus Dei, a concept album starring a wolf as the main character. It showed from his fall and quest for blood to his enlightenment and conversion to goodness.
The band remembers with special fondness the tour of this album, "Metal is our mission", because they travel in a small Camper van 🛺 where they didn't even fit.
The backing vocals for the album were recorded in an old 12th century chapel. The band confessed:
It was very special, the only thing is that it was fucking freezing! We recorded it in early January and the chapel was non-heated.
Until that moment they had used Hammond keyboards, but they were still looking for a more secular sound and above all a more identifiable sound for the band.
Thus in 2009 would come Bible Of The Beast, the first album in which Falk Maria Schlegel, Powerwolf keyboardist, introduces church organs.
They also begin to give more preponderance to the choral elements, which would bring more epic to their music, which was already very catchy.
The album managed to place in the German charts, reaching number 76.
Songs like "Resurrection by Erection" created controversy because of its sardonic title, although Powerwolf has never made any attack on religion and only uses them in a humorous way 😹
Powerwolf Resurrection by Erection
In 2011 Powerwolf releases Blood of the Saints, an epic, furious and catchy as hell record, in the words of the band.
That year they change drummer for their current member Roel van Helden.
It hit the German album charts at Number 23, and chartered in Switzerland, becoming their first non-domestic placement.
The album includes one of the fans' favorite tracks, 'We Drink Your Blood', whose title alludes to the Christian liturgy, when it says: "Take this, all of you, and drink from it, for this is the chalice of my Blood, the Blood of the new and eternal covenant, which will be poured out for you and for many for the forgiveness of sins. Do this in memory of me."
Powerwolf We Drink Your Blood
Is Powerwolf a satanic band?
Powerwolf are not a band of religious fanatics, nor blasphemers, they just like mythological and biblical stories and use them in their songs, in many cases with a touch of irony and humor.
They have stated on multiple occasions that they respect all religions, but that theirs is Heavy Metal.
During 2012 the band released two albums.
Wolfsnächte Tour, a joint EP with Mystic Prophecy, Stormwarrior and Lonewolf containing covers and a new song called "Living On A Nightmare".
Alive In The Night, their first live album.
Continuing Powerwolf's growth, that same year, the band signs with Napalm Records.
Powerwolf In the Name of God (Deus Vult)
Their new album, Preachers of the Night, in 2013, brings them new joys, beginning to conquer the international scene.
The album is powerful, fast-paced, and grandiloquent.
From their native Saarland (Germany), the band starts to become known everywhere, from Russia to Brazil.
This leads them to perform at the biggest metal festivals. They even play on the main stage of the world's biggest Heavy Metal event, "Wacken Open Air".
During 2013 and 2014 Powerwolf surprises their growing legion of believers in the Metal religion with various records:
The Rockhard Sacrament, a short album of covers of their favorite Metal songs by Black Sabbath or Judas Priest, which in 2015 they would turn into a full-length album of covers called 'Metallum Nostrum'.
The History of Heresy I and II, a box set with their first 2 albums, a 500-page booklet, a live DVD, orchestral versions and much more.
In 2015 Powerwolf releases, Blessed & Possessed, which includes their most famous song, 'Army of the Night'. 
On this occasion, they went all out and hired a choir of 35 people who they recorded individually so they could then mix their voices differently on each song. It took them 3 months to record and mix everything 🎛️
Powerwolf defines the album as "harder and faster". It certainly is.
Although the title may sound religious, it refers to music. It expresses how they and their audience feel, blessed and possessed by the spirit of Heavy Metal 🤘
Powerwolf Blessed & Possessed
Powerwolf would take the longest time of their career between albums, 3 years.
But don't think they rested, far from it, they used the time to make the most diverse, dense and detailed album of their career, and well they succeeded.
During that period they also released 3 live albums: Live at Masters of Rock (2016), The Metal Mass (2016) and Preaching at the Breeze (2017).
Powerwolf Demons are a Girl's best Friend
2018 was the year that saw the final recognition for the band thanks to Sacrament of Sin, an album that enshrined Powerwolf to the top of the metal international scene.
They wanted to explore the concept of how Catholicism defines us as sinners by default. For instance, "Demons are a girl's best friend" talks about temptation, sin, and forgiveness 😇
They changed their production team for the album, which forced them to rediscover and redefine themselves, giving a new and more exciting vibe to the band.
The album won a German Metal Hammer "Best album of the year" award.
After this album they toured for 2 years, Europe, Russia, South America… although they had to interrupt it in 2020 due to COVID-19.
Powerwolf Stoßgebet (Praise)
Does Powerwolf have any ballads?
Yes, in 'Sacrament of Sin' they wrote their first ballad, Where the Wild Wolves Have Gone.
They explained once that they were very surprised when they sang it for the first time in concert at Wacken in 2019, because people embraced each other, took out their lighters and enjoyed it very much. That will be why the next album also has a ballad, "Alive or Undead"💀
To celebrate 15 years as a band, Powerwolf released the compilation 'Best of the Blessed' in 2020.
Finally, in 2021, Powerwolf released their eighth new album, Call of the Wild. 
They introduced the album with their favourite song from the album, 'Dancing with the Dead', very much in the band's powermetal vein.
It was followed by 'Beast of Gévaudan' which tells the story of a legendary predator that spread fear and terror in southern France in the middle of the 18th century.
They also explore new territories such as the Celtic instrumentation incorporated in "Blood for Blood (Faoladh)".
On Powerwolf's YouTube channel they explain one by one all the tracks on the album.
To kick off 2022, the band performed an online show called 'The Monumental Mass'.
Powerwolf Beast of Gévaudan
🤔 Google most searched questions about Powerwolf
Who is Attila Dorn?
Attila Dorn is the stage name of German musician Karsten Brill, who is also the lead singer of Powerwolf.
According to legend, Attila is Romanian and studied classical music, but always wanted to join a heavy metal band.
He reads a lot about vampires, werewolves and mythology. According to him, the wolf is the perfect symbol for heavy metal, because it is mystical, wild and dangerous.
Who is Falk Maria Schlegel?
Falk Maria Schlegel is the stage name of Christian Jost, the one in charge of playing the organ and any keyboard in Powerwolf.
Falk is German and in love with live music, that's why he never composes while on tour. He likes to enjoy touring and focus on composing in the studio.
At concerts he often leaves the keyboards behind and comes up to cheer the audience. He is also typically the one who gives the interviews on Powerwolf.
Falk Maria Schlegel's favorite instrument is the church organ.
What is Powerwolf's Heavy Metal Mass?
Powerwolf always says that Heavy Metal is their religion, that's why when they hold a concert, they call it "Heavy Metal Mass", since all their fans congregate at their side.
Beyond the name, the truth is that Powerwolf is a band born to play live, they love to play and be on stage. Their organist, Falk Maria Schelegel said:
We are a band that when we write a song, we ask ourselves first, "ok, are we going to play this song live or not", if the answer is positive, we go ahead.
What is each Powerwolf member's favorite song?
Within their extensive discography it is very difficult to make a choice, but it turns out that all 5 members of Powerwolf agree that their favourite tracks belong to the 2018 album 'Sacrament of Sin'.
Some even have the same favourite song:
Attila Dorn – Vocalist – Nightside of Siberia
Falk Maria Schlegel – Organist – Stoßgebet
Charles Greywolf – Guitarist – Stoßgebet
Matthew Greywolf – Guitarist – Killers with the cross
Roel Van Helden – Drums – Killers with the cross
🎁 Powerwolf
best selling items
Powerwolf 'Best of the Blessed'
The high priests of heavy metal celebrate their triumphant history with a compilation featuring 16 metal anthems re-recorded for the occasion.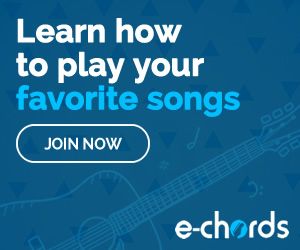 Learn to play like the best
Piano, Ukelele, Guitar, on E-CHORDS they have millions of songs to learn to play your favorite songs.
All Powerwolf
Records, vinyls, posters, clothes… anything you can imagine from Powerwolf.
Powerwolf 2021 new album
'Call of the Wild' is the latest release from the german band Powerwolf. An essential Heavy Metal dose.
Best Powerwolf album
'Sacrament of Sin' is Powerwolf's best album and the one that catapulted them to the top of the Metal scene.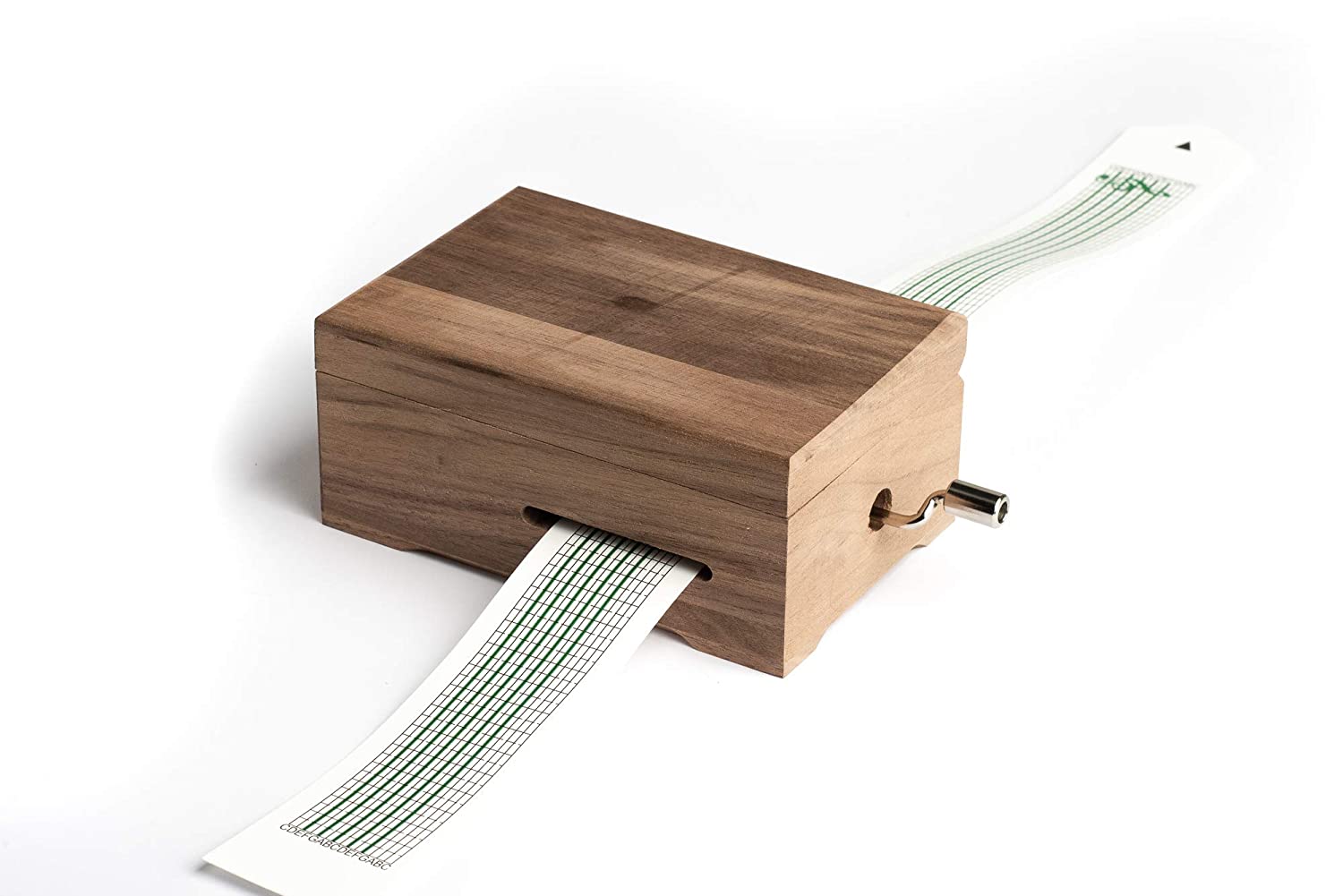 Do you want an original gift? A music box with a melody of your choice or to make it yourself with your favorite artwork.
Header and Social Media Photo: Powerwolf Facebook Image